Cocker Spaniels are undeniably lovable and energetic furballs that light up our lives with their playful antics and affectionate nature.
But to keep them happy, healthy, and in tip-top shape, you need to know how to care for a Cocker Spaniel properly.
Fear not! We've got your back with this comprehensive guide. We'll delve into the ins and outs of meeting your Spaniel's dietary, grooming, exercise, and socialisation needs, ensuring your pup lives a long and contented life.
The Ultimate Cocker Spaniel Diet: Fueling Your Pup Right
When it comes to feeding your Cocker Spaniel, it's essential to strike the right balance. Let's break it down:
Quality Food Matters
Opt for high-quality dog food, either kibble or wet food, tailored to your spaniel's age, weight, and activity level.
Stick to reputable brands that use wholesome ingredients and avoid artificial additives.
For an extra nutritional punch, consider adding dog-friendly fruits and veggies to their meals, like carrots or blueberries.
Portion Control: Keepin' It in Check
Overindulgence is a no-no! Stick to the recommended portions for your pup's size and age.
Divide meals into two or three portions throughout the day to prevent bloat and maintain energy levels.
Treats: A Little Goes a Long Way
Treats are great for training and rewards, but moderation is key to avoid weight gain.
Opt for low-calorie, nutritious options like small pieces of cooked chicken or dog-friendly veggies.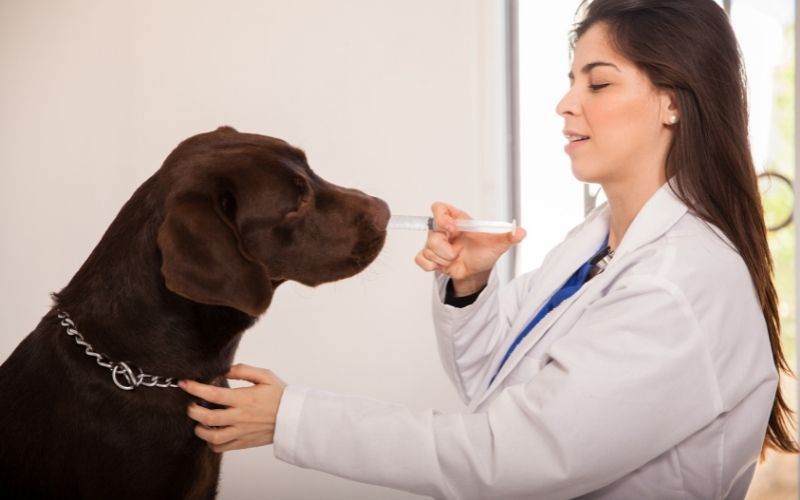 A Spaniel's Mane Attraction: Grooming Essentials
A well-groomed Cocker Spaniel is a sight to behold! Keep your pup's coat and ears in pristine condition with these grooming tips:
Brushing: A Daily Affair
Regular brushing is essential to prevent tangles, matting, and debris buildup.
Use a slicker brush or comb for daily grooming, and a de-matting tool for stubborn knots.
Bath Time: Gettin' Squeaky Clean
Bathe your Spaniel every 4-6 weeks using a gentle, dog-safe shampoo.
For pups prone to dry skin, consider an oatmeal-based or moisturising shampoo.
Ear Care: Listen Up!
Cocker Spaniels are prone to ear infections, so keep their ears clean and dry.
Inspect and clean their ears weekly using a dog-safe ear cleaning solution and cotton balls.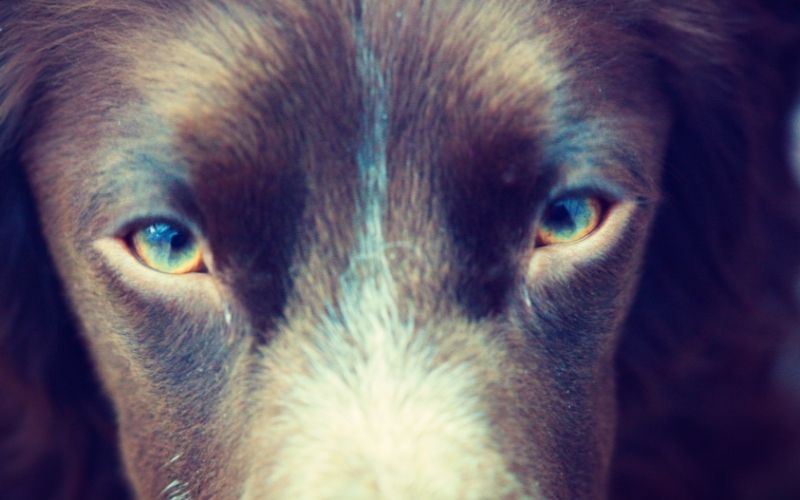 Exercise and Playtime: Keep 'em Movin' and Groovin'
Cocker Spaniels are energetic, so daily exercise is crucial. Here's how to keep them active and engaged:
Walk the Walk
Aim for two 30-minute walks daily to satisfy their exercise needs.
Mix up your walking routes and let your pup sniff around to stimulate their mind.
Playtime: Toys, Games, and More
Engage your Cocker Spaniel in interactive games like fetch or tug-of-war.
Offer puzzle toys and treat-dispensing toys for mental stimulation during downtime.
Social Butterfly: Building a Well-rounded Spaniel
Cocker Spaniels are social creatures, and proper socialisation is key to their well-being. Here's how to help your pup make friends and learn good manners:
Puppy Socialisation: Start 'em Young
Begin socialising your Cocker Spaniel as early as possible, ideally between 3-14 weeks of age.
Introduce your pup to a variety of people, pets, and environments to build their confidence and social skills.
Training Classes: A+ Spaniels
Enroll your Cocker Spaniel in obedience classes to teach them basic commands and good manners.
Look for positive reinforcement-based training methods to encourage good behaviour.
Doggy Playdates: Mixing and Mingling
Organise playdates with other dogs to help your spaniel build positive relationships with their furry counterparts.
Visit a variety of places regularly to give your pup the chance to socialise and explore in a safe, controlled environment.
How to care for a Cocker Spaniel: FAQs
How often should I take my Cocker Spaniel to the vet?
Regular vet checkups are essential for your pup's health. Schedule appointments every 6-12 months, or more frequently if your vet recommends it.
Are Cocker Spaniels prone to any health issues?
Cocker Spaniels can be susceptible to certain health issues, such as ear infections, hip dysplasia, and eye problems. Regular vet checkups and a proper diet can help minimise these risks.
Can Cocker Spaniels tolerate cold weather?
While Cocker Spaniels can tolerate moderate cold, they're not built for extreme temperatures. Bundle your pup in a doggy sweater or coat during chilly walks to keep them warm.
In Conclusion: Caring for Your Cocker Spaniel
Caring for a Cocker Spaniel may seem like a daunting task, but with patience, love, and dedication, you'll be able to provide the best possible care for your furry friend.
Remember that a well-rounded diet, regular grooming, daily exercise, and socialisation are the pillars of a happy, healthy Cocker Spaniel.
By following these guidelines, you'll be well on your way to enjoying a long-lasting, fulfilling relationship with your pup.
So go ahead, shower your Cocker Spaniel with the love and care they deserve, and watch as your bond grows stronger with each passing day!