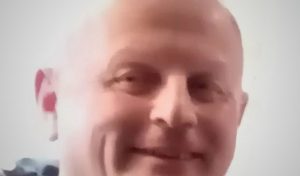 Title: Trainer/writer/website owner
Location: United Kingdom
Expertise: Training of working spaniels for competition and day to day field based activities
Education: MSc Business Administration. Intermediate & Advanced Canine Behaviour and Psychology
Experience: A lifetime spent alongside dogs of a variety of breeds gaining a first hand understanding of their behaviour and needs. Began training working spaniels in 1990 and has successfully trained and handled a variety of working breed spaniels with particular emphasis on English Springer spaniels and Cocker spaniels.
Has competed in numerous working spaniel field trials and working tests across the UK, achieving many awards in the process.
All of Steve's dogs are day to day working spaniels that beat and pick up during the shooting season in and around the Forest of Bowland, Lancashire.
Steve loves dogs of all breeds and believes that you should spend as much time with your dog to understand their personality which will help you to get the most fun from your training together.
When he's not out training Steve is often found cooking with a particular love of the barbecue or simply out walking with his dogs exploring the beautiful Lancashire countryside and coastal areas.