Bringing home a Cavalier King Charles Spaniel is an exciting time filled with cuddles, playtime, and the joy of watching your puppy explore its new environment.
However, along with this joy comes the important responsibility of training your four-legged friend effectively.
Obedience classes can be a vital tool, helping you and your puppy build understanding, respect, and a strong bond. This blog post will guide you on how to choose the right obedience class tailored to your Cavalier King Charles Spaniel.
Understanding Your Cavalier King Charles Spaniel
Firstly, understanding your breed is key to choose the right obedience class.
Cavaliers are known for their affectionate, intelligent, and eager to please tendencies.
They have a strong desire to be with their people and are generally sociable with both humans and other animals.
These personality traits can guide what training methods will work best.
Professional Training vs. Self-Training
While you may opt to train your Cavvie at home, remember obedience classes offer the advantages of professional experience and a structured learning environment.
You also get the chance to socialize your pet.
If you are a first-time owner, professional classes can help you learn effective training techniques.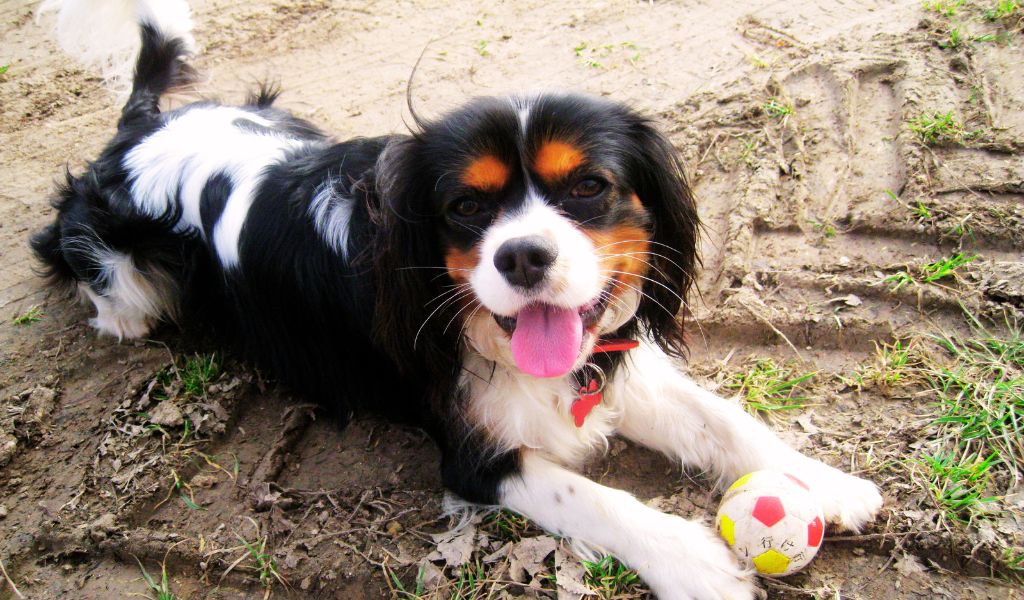 Choosing the Perfect Class: Factors to Consider
When scouting for obedience classes, consider the class size.
Smaller classes mean more personalized attention to each dog. Look for classes that use positive and reward-based training methods in line with Cavaliers' gentle nature.
Puppy classes should emphasize socialization while beginning obedience classes should provide training on basic commands and manners.
Also, ensure that the class allows sufficient time for play and relaxation.
The Trainer's Credentials
Check if trainers are certified by professional bodies like The Certification Council for Professional Dog Trainers or the Association of Pet Dog Trainers.
They should also be able to provide a training philosophy that aligns with the overall well-being and happiness of your Cavalier.
Sale
Post-Training Expectations
Setting realistic expectations is crucial. Training a Cavalier King Charles Spaniel can take anywhere from a couple of weeks to a few months.
Regular practice, consistency, and patience are key. Remember that obedience classes are a stepping stone, not an overnight fix.
FAQs:
Are Cavaliers easy to train?
Their eager-to-please nature and intelligence generally make Cavaliers relatively easy to train with consistent, positive methods.
How soon should I start training my Cavalier puppy?
Training can start as early as eight weeks old with simple commands like "sit" and "stay."
What if my Cavalier doesn't respond to a specific training method?
Not every dog responds to the same method. If one technique isn't working, don't hesitate to discuss alternatives with your trainer.
Can I attend the obedience classes with my pet?
Yes, in fact, it is encouraged. Your participation can strengthen your bond and understanding.
How long do obedience classes normally last?
This can vary, but most classes last about an hour.
Last update on 2023-09-15 / Affiliate links / Images from Amazon Product Advertising API