Agility training is an increasingly popular activity for dog owners and their furry friends, providing both physical exercise and mental stimulation.
But did you know it offers specific benefits for breeds like the Cavalier King Charles Spaniel?
Read on to discover how agility training can have a significant impact on your Cavvie's overall health, well-being, and quality of life.
Understanding Agility Training
Before diving deep into the benefits, it's important to understand what agility training is.
This dog sport involves a course filled with different obstacles that the dog must navigate under the guidance of its handler.
The obstacles may include tunnels, ramps, weave poles, teeter-totters, and jumps.
Enhanced Physical Health
Agility training is an excellent way to keep your Cavalier King Charles Spaniel physically fit.
It provides much-needed exercise that strengthens their muscles, improves coordination, and contributes to maintaining an ideal weight.
These elements combine to help reduce the chances of numerous dog-related health problems.
Improved Mental Stimulation
Just as essential as physical health, is the mental stimulation that your Cavalier King Charles Spaniel gains from agility training.
The course challenges them to think and make quick decisions, which sharpens their mind and keeps them mentally engaged.
This mental engagement can often result in a happy and well-balanced dog.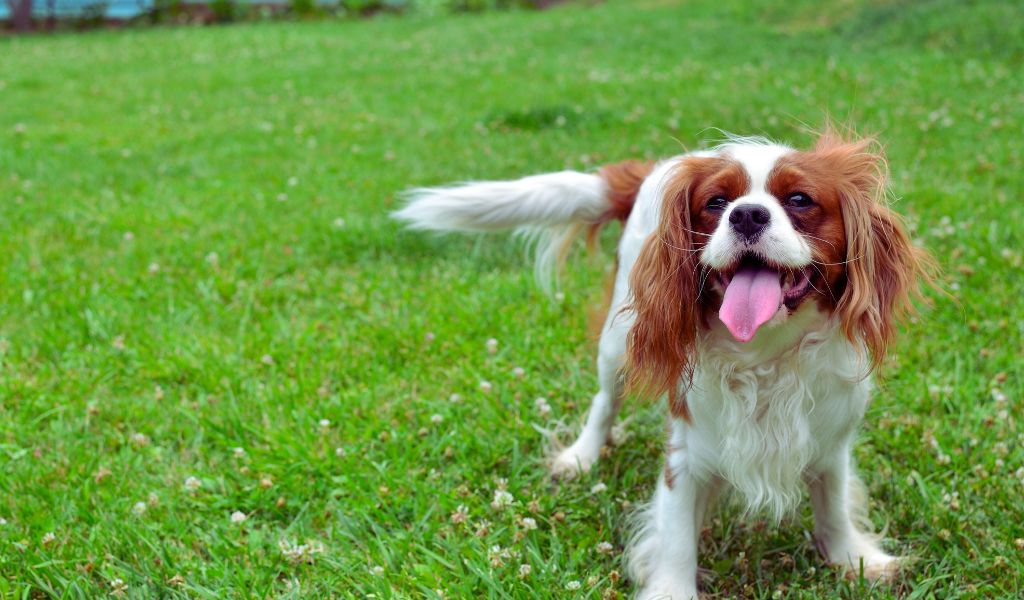 Strengthened Bond Between You and Your Dog
Agility is a team sport and requires constant communication between the handler and the dog.
This communication helps improve your bond and mutual respect and trust.
The more time you spend training and working together on agility courses, the more strongly this bond is solidified.
Increased Confidence
Agility courses can initially be intimidating for dogs.
However, as your Cavalier King Charles Spaniel learns to navigate the obstacles, it builds their confidence.
The applause and rewards they receive during training instill a sense of achievement and further boost their self-esteem.
Better Socialisation
Agility classes expose your dog to other dogs and people, which is an essential aspect of their socialisation.
This exposure can help them gest comfortable in various settings—be it a park, a vet's office, or a busy street.
FAQs
At what age can my Cavalier King Charles Spaniel start agility training?
While they can start learning basic commands as puppies, most experts recommend waiting until your dog is fully grown before beginning rigorous agility training to protect their joints and bones.
Can agility training help curb behavioural problems?
Yes, the physical exercise and mental stimulation provided by agility training can often help address excess energy or boredom that may lead to behavioural issues.
What if my dog is fearful of the agility equipment?
Starting slowly and using lots of positive reinforcement can help acclimate your dog to the equipment. Remember that each dog learns at their own pace.
Do I need any specific equipment to start agility training at home?
You can start with basic homemade obstacles and as your dog progresses, consider investing in some professional equipment.
Can all Cavalier King Charles Spaniels participate in agility training?
While agility can be beneficial for many dogs, it's always advisable to consult with a vet to ensure that your particular pup is physically fit to participate.