A common problem for some spaniel owners and, for dog owners in general, is that of the spaniel that runs away and won't come back when called, or at all.
Many owners have tried several things, the most common of which is running after the dog.
In some cases they can chase the dog for ages without catching him as the dog manages to stay out of reach.
Thankfully, this is one of the easiest problems to overcome and, with some consistency you will soon have a dog that comes back to you when he is called. Instead of running after him, you get his attention and then you run away. It's an easy strategy that turns the tables in your favour and creates uncertainty for the dog.
Where to start with a spaniel that won't come back
Like all spaniel training, you should start by taking your dog to an area that is quiet and as open and as remote as possible, where there are no distractions such as other dogs or animals.
It's really important that there are no distractions, if there is anything at all, then move on and try a different area.
For this exercise there is no room for anything that can divert the dog's attention – this includes other dogs.
Let your spaniel off his lead and let him run off. Stay where you are while he runs away and do not follow him.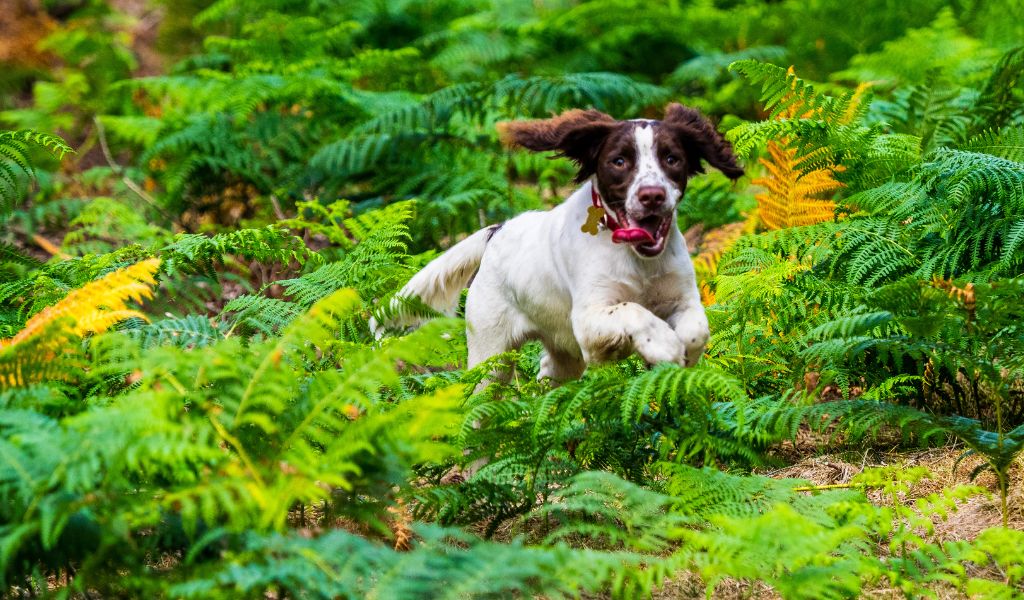 Wait until your spaniel stops
Your dog will stop. You might not think so initially but, be  assured, he will stop and look at you to see where you are.
He has learned that the game is one of ' he runs off and you chase after him'. So he will stop and look to see how the game is going.
He has learned that it is great fun to run away and to be chased. We need to deal with this
Run away from him
As soon as your spaniel has stopped and is looking to see where you are, call his name, blow the recall whistle or whatever command you normally use, then turn and leg it – run away from him.
Chances are your dog will just stand there trying to work out what is going on and why you are running and not chasing him – this is not what normally happens.
Stop again and repeat your recall of him and then run away again.
Eventually he will come looking for you and there is every chance that he will come speeding up to you and then run past – as there is still a chance that you'll chase him again.
Repeat the process
After your spaniel has run past you, he will stop again to see if you are chasing him.
Using your recall, call him to you and then turn and run away again. 
With a little time and consistency, your spaniel will come running to you whenever you call him.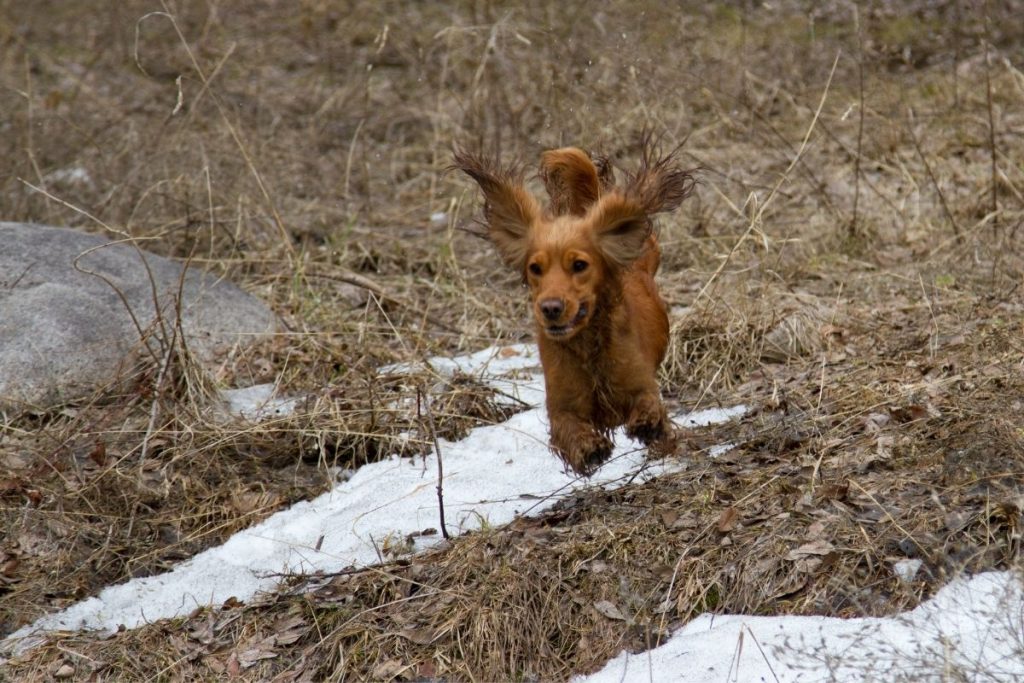 To recap
It is important to try and see things through the eyes of your spaniel.
If he has learned that whenever you call him you then run after him, then, that is a great game that he will probably enjoy and he'll do it more often.
By using this strategy and reversing the behaviour your spaniel will soon change his behaviour and come back every time you call him.
Final Words
A dog that won't return when called has often been left to his own devices when he was younger.
If your dog won't come back then you will need to work steadily and consistently to help him to re-learn and adjust his behaviour.
With the tips outlined above and with consistency, you'll be able to get your spaniel to come back each and every time.