For busy pet owners, having an automated dog feeder can be a real lifesaver.
Not only does it provide peace of mind by ensuring pets are fed on time and in the right quantities – but it also helps promote healthy eating habits, leading to healthier pets overall.
Nowadays, there's so much variety when it comes to choosing the perfect automatic feeder for your dog that shopping around could prove complicated.
Don't worry—in this blog post we have compiled a list of 15 of our favourite automatic dog feeders available online – each one carefully assessed for safety, ease-of-use and value for money.
Whether you're looking for portion control or energy efficiency – here's all you need to know before setting out to purchase the best auto-feeder.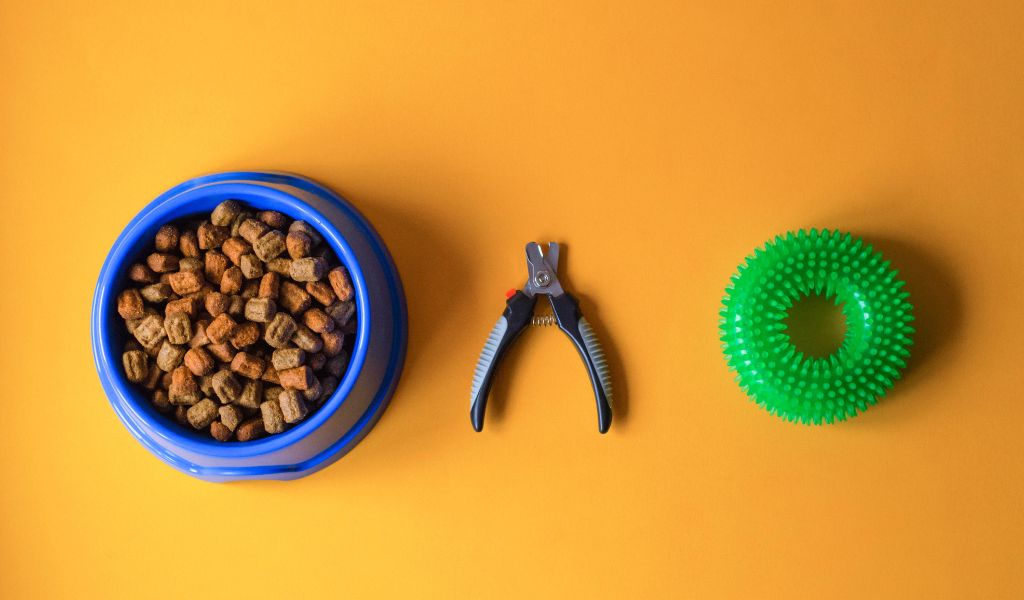 Things to note
An automatic dog feeder should not be used as a replacement for human activity.
They are intended for use in situations where you may be late or unable to attend to your dog's regular meal time due to unexpected circumstances.
You should always do your best to fulfil your obligations as a responsible dog owner and should never just turn to technology as a means to avoid taking care of your pet.
15 Great Dog Feeders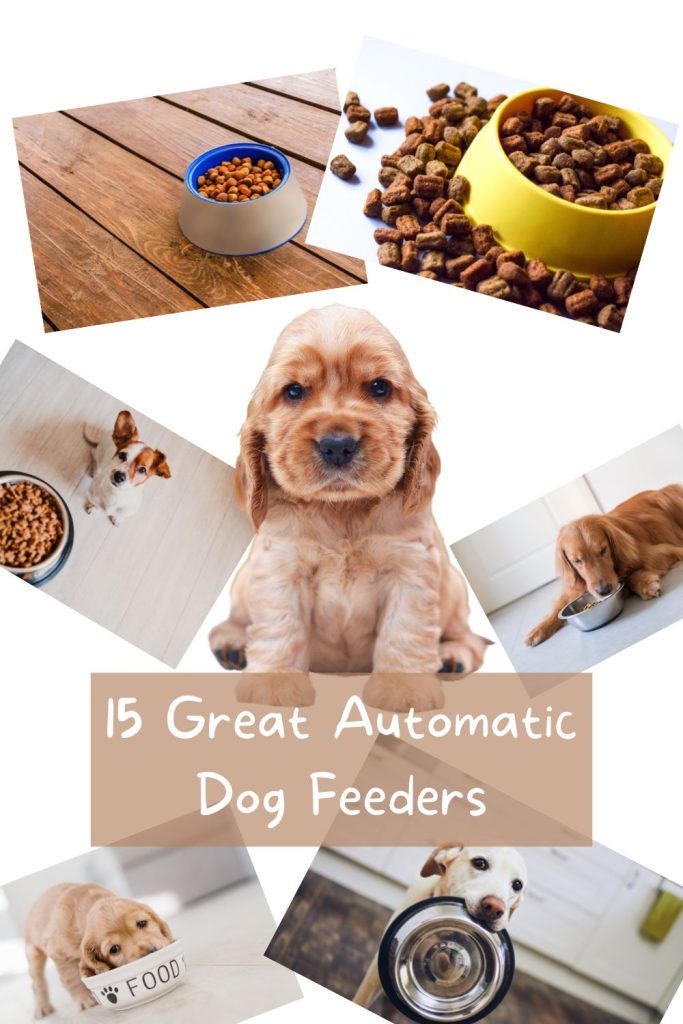 Keep your pet happy and healthy with this innovative Wi-Fi auto feeder.
This convenient device is perfect for those times when you are away from home or working late, allowing you to monitor their diet – up to 10 servings of food a day at 7g per serving.
The sleek design operates on 5V DC adapter (included) or 3 D-size batteries (not included).
Finally, put control over your pet's meal time in the palm of your hand.
The Closer Pets C200 2 Meal Automatic Pet Feeder for small dogs comes with an innovative ice pack, making sure that your pet's food will stay fresh for several hours.
This feeder provides convenience, allowing you to give your pets up to two meals a day and ensure they get their proper nutrition even when you aren't home.
It also has portion control options so that your pet is never getting too much or too little food.
You can be sure that this reliable and secure automatic pet feeder will make meal time easier for both you and your dog.
With WOPET's automatic pet feeder and timer, you can easily provide your dog with a healthy diet that fits their individual needs.
The easy-to-read LED screen allows for convenient customization of meal times (between 1 to 6 meals per day) as well as portion control (up to 8 portions per meal).
To ensure peace of mind, the device has an anti tampering child lock installed so your dogs won't be able to mess with the settings.
Plus all this convenience doesn't come at the expense, thanks in part due its internal power saving mode which will put it into sleep after 20 seconds without being touched.
With the Dokoo Automatic Dog Feeder, you can easily feed your pet from wherever you are using just a smartphone.
Not only is this convenient for pet owners on-the-go, but it also offers peace of mind to ensure that meals are being served as scheduled.
Keep your dog happy with the 10s voice recording function which automatically replays your voice every time before feeding so they'll never feel lonely again.
It's easy to customize different diet plans too; choose between 1 -10 meals per day and set portion sizes from 1 – 12 cups at a time in its large 3L capacity.
This 48 hour automatic feeder allows you to easily schedule meals up to 2 days in advance, giving you the convenience and peace of mind that they will always have their next meal ready when needed.
It is made of BPA-free plastic material embraced by a strong and durable design which holds up to 1.5 cups – plus it's dishwasher safe for easy cleaning after each use.
Installation is simple too: all you need are AA batteries (not included) so your dog can start enjoying nutritious portion control right away.
PetSafe Automatic 2 Meal Pet Feeder is the perfect solution for owners who are always on-the-go.
Keep your beloved pet fed even when you're not home with 24 hour scheduling, letting you set mealtimes up to a day in advance.
With portion control and scheduled meals, keep your dog healthy so they can always greet you at the door happy and content – no matter how far away from them life takes you.
From the comfort of home or anywhere in the world, bring peace to pet-feeding time with PetSafe's Smart Feed Automatic Pet Feeder.
Designed by fellow animal lovers and parents, explore infinite mealtime possibilities using its user-friendly app that lets you schedule meals up to 12 times daily – from a meager 1/8 cup (29 ml) all the way up to 4 cups (946ml)
Plus it boasts an innovative conveyor design compatible with most dry & semi moist foods so no more jamming
As an added bonus enable Slow Feed mode which dispenses food over 15 minutes for mess free eating every time.
Keep your pet on a regular and healthy feeding schedule even when you can't be around with the PetSafe Automatic 2 Meal Dog and Cat Feeder.
Set meal times up to 24 hours in advance using the dial timers.
The removable inner tray holds 355 ml of dry or semi-moist food per compartment – great for portion control.
Even persistent pets won't breach this device thanks to its tamper resistant lids.
When it's time for cleaning just pop off the tray and put it into your dishwasher.
The revolutionary SureFeed Microchip Pet Feeder ensures that each pet in your household gets their own food, and is the perfect companion for pets on diets or weight management programmes.
With its protective dispensing technology, only authorised pets are able to access the lid which slides open as they approach.
As soon as they move away it will automatically close again – no more unwanted guests stealing treats.
Not only this but a built-in seal helps to keep food fresher while keeping flies out of reach.
The feeder also comes with clear instructions and even has an helpful training mode included too.
The Healthy Pet Simply Feed Programmable Digital Pet Feeder is designed with both style and convenience in mind, so you can be sure your pet is eating the right amount at just the right time no matter where you are.
Setup could not be easier when it comes to feeding schedules, simply pre-set meals into portions that will be dispensed twice a day.
Plus, don't worry about refills too often because this feeder has an impressive 24 cup capacity hopper which also allows users to easily monitor food levels with its translucent design.
You even have ultimate control over meal times and amounts as up to twelve separate meals per day may now comfortably fit within a customised schedule – perfect if providing portion controlled servings of food.
Let the PetSafe 5 Meal Automatic Pet Feeder take care of your dog's meal times.
Perfect for both cats and dogs, this easy-to-use LCD display pet feeder will deliver food, treats or medication at whatever time you set, just load it up with dry snacks in its BPA-free plastic trays that hold 236ml each.
Stay worry free on those extra busy days as well, easily schedule meals ahead to keep your pup fed while you're away – plus portion control is a breeze so overweight pets can still enjoy their diet without temptation.
All these features are available in one convenient dishwasher safe package powered by 4 D cell batteries (not included).
Introducing the ultimate personalised pet feeding companion: a fully automated robot that allows you to customise portion sizes and timing to ensure your dog gets just the right amount of food at exactly when they need it.
Why stop there? Take things one step further by recording your own voice into this gadget, bringing genuine reassurance whenever mealtimes come around – letting them know their beloved owner is still close, no matter how far away they are.
With its ultra-compact size, Lovefat will revolutionize the way your pet stays hydrated and energized.
This remarkable device occupies only 0.045m² of space – smaller than an A4 piece of paper – yet has enough capacity to hold 3.8 liters (over one gallon) of water or 2.1 kilograms (over 4 pounds)of dry food for your dog's snacking needs.
Keep an eye on your pet both day and night with this amazing 1080P Camera featuring Auto Night Vision.
Never miss a moment no matter where you are, as the live HD video streaming keeps tabs on them while they're unsupervised.
There's also two-way audio so that you can talk to or play games with your dog whenever needed – it even supports up to 15 scheduled mealtimes, allowing for customized diets of up 20 portions (15 grams each) of dry food.
Treating your dog has also never been easier, install the app and send him a treat whenever you like.