The Barbour Tartan Dog Coat is perfect for keeping your spaniel warm during chilly spells or when he is standing around on the shoot between drives.
SEE THE BARBOUR TARTAN DOG COAT HERE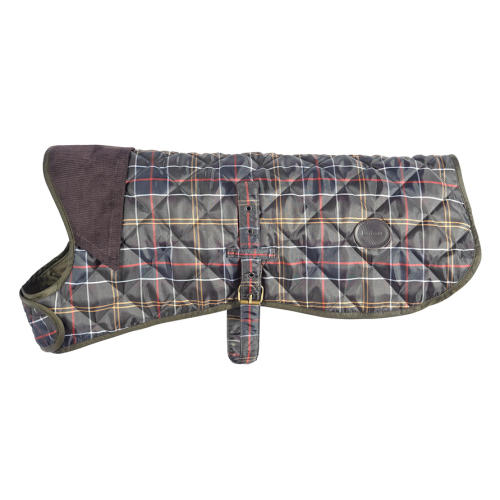 What better way than to complete your country inspired look than to give your favourite four-legged friend's wardrobe an update too?
The Barbour Quilted Tartan Dog Coat features a signature Barbour Tartan to match the lining of the adult jackets, this Classic Tartan creates a complete look for you and your dog.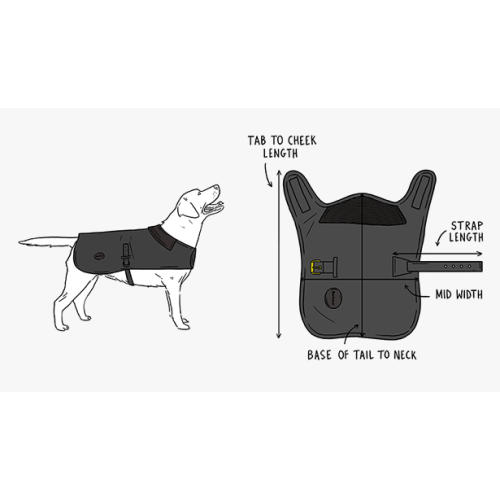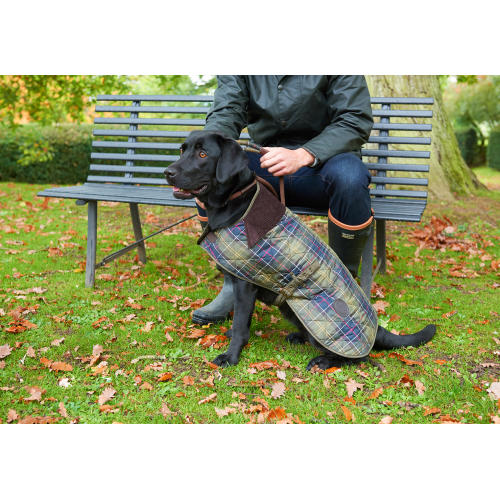 This Barbour dog coat fastens around the dog's middle with a simple buckle and includes a Velcro neck strap for added security, comfort and ease of movement.
The Tartan dog coat is finished with a classic country quilting design, a traditional cord collar and leather Barbour branding badge.
Featuring Barbour's signature quilted design and cord collar, your dog will look the part as well as being kept toasty and warm!
The Barbour Quilted Dog Coat buckles around the middle and connects around the neck with a velcro patch for added security, comfort and ease of movement.
Details
Diamond quilted nylon outer
Brown cord collar can be folded forwards to cover more of head in colder weather
Velcro adjustable front fastening
Midway buckle for snug fit
Barbour logo badge to side
Size Guide (length):
Small: 35cm
Medium: 45cm
Large: 56cm

SEE THE BARBOUR TARTAN DOG COAT HERE

Read Next