A Chewing Dilemma
As a dog owner, you've likely found yourself at your wit's end, asking, "How can I stop my English Springer Spaniel from chewing everything?"
It's the million-dollar question, isn't it? Chewing, gnawing, nibbling – it's a canine quirk that can try the patience of a saint.
But hey, don't worry. You've landed in the right place. We've got the lowdown on why your beloved pooch has developed this frustrating habit and, more importantly, how to put a stop to it.
---
Why is My English Springer Spaniel Chewing Everything?
Understanding Your Dog's Behaviour
The first step in solving the problem is understanding it. Chewing is a natural behaviour for dogs. For puppies, it's part of their teething process, and for adult dogs, it can be a form of exploration or even stress relief.
However, if your English Springer Spaniel is causing mayhem by chewing everything in sight, it's time to address this issue.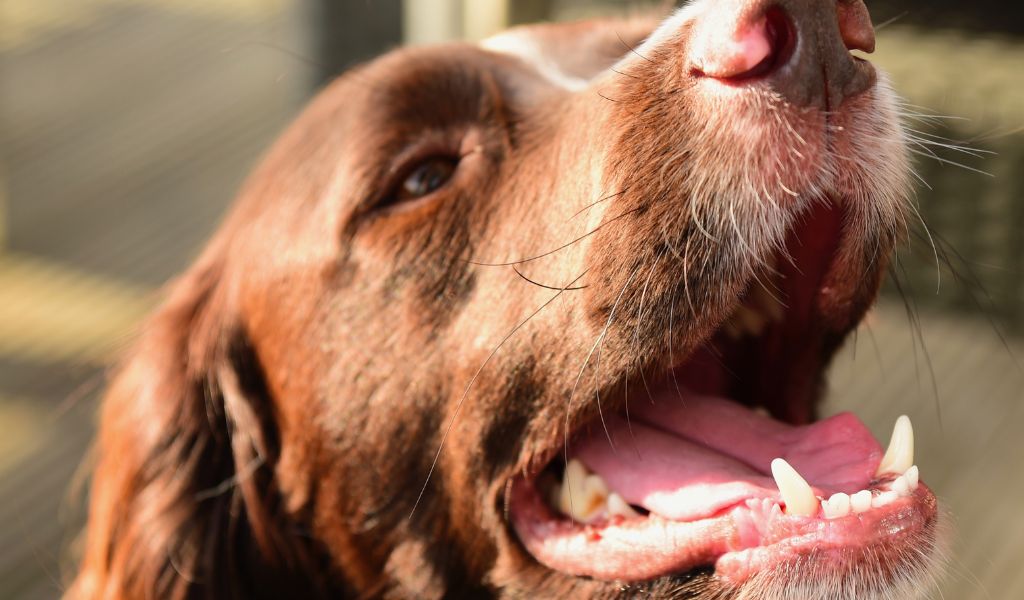 Some Common Causes of Chewing
Boredom: Just like us, dogs get bored too! If they're not given enough stimulation, they might resort to chewing.
Teething: For young pups, teething can be a painful process. Chewing can help to relieve this discomfort.
Anxiety: Dogs, particularly breeds like English Springer Spaniels, can suffer from separation anxiety. When left alone, they might chew to cope with their feelings of stress and loneliness.
---
How Can I Stop My English Springer Spaniel from Chewing Everything?
Training: The First Line of Defence
Training is your first port of call when trying to curb your Springer Spaniel's chewing habit. A well-trained dog is a happy dog, and happy dogs are less likely to destroy your furniture.
Dog-Proofing Your Home
This doesn't mean you need to wrap your house in bubble wrap. It simply involves making certain areas inaccessible and removing chewable items from your dog's reach.
Keep 'em Busy
Provide plenty of physical and mental stimulation. Regular exercise, playtime, and interactive toys can keep your dog engaged, reducing the likelihood of destructive chewing.
Use Dog-Friendly Chew Toys
Invest in high-quality chew toys that are safe for your dog. They not only divert your dog's attention from chewing other items but also help in maintaining their oral health.
Correct and Redirect
When you catch your dog in the act of chewing, correct them calmly and then redirect them to their designated chew toy.
---
Frequently Asked Questions
Why does my Springer Spaniel chew when I'm not home?
It could be due to separation anxiety. Your dog might chew to cope with the stress of being alone. Try to create a comfortable and secure environment for them when you're away.
How long does the chewing phase last in puppies?
Generally, puppies outgrow the intense teething phase by six months. However, some might continue to chew out of habit or boredom.
Can chew toys completely stop my Springer Spaniel from destructive chewing?
Chew toys can help a great deal, but they're not a magic solution. Training, exercise, and consistent routines are equally important.
Is it too late to train my adult Springer Spaniel to stop chewing?
Absolutely not! Dogs can learn at any age. Consistency and patience are key when training adult dogs to drop destructive habits.
Does punishment work for stopping unwanted chewing?
Negative reinforcement can be counterproductive. Instead, focus on positive reinforcement techniques to encourage good behaviour.
Are some Springer Spaniels more prone to chewing than others?
Each dog is unique, with their own personality and habits. However, environmental factors and upbringing play a significant role in determining behaviour.
---
Practical Tips to Prevent Destructive Chewing
Consistent Training
Consistency is the name of the game when training your Springer Spaniel. Stick to your rules and don't confuse your dog by allowing occasional destructive chewing.
Plenty of Exercise
Remember the old saying, "A tired dog is a good dog"? Regular and sufficient exercise can help drain your Springer Spaniel's excess energy, reducing the urge to chew.
Rotate Toys
Keep your dog's interest piqued by rotating their toys. Giving them a different toy every few days can prevent boredom and keep them entertained.
Positive Reinforcement
Reward your Springer Spaniel when they chew on their toys instead of your furniture. Treats, praises, or extra playtime can be effective rewards.
---
When to Seek Professional Help
If you've tried all the tips and tricks, and your Springer Spaniel continues to chew everything, it may be time to seek help from a professional dog behaviourist.
They can provide personalised training strategies and help address any underlying anxiety issues that may be contributing to your dog's chewing habits.
---
Conclusion: Turning Chewers into Non-Chewers
So, there you have it. You no longer need to scratch your head over the question, "How can I stop my English Springer Spaniel from chewing everything?"
It's a journey that requires patience, consistency, and understanding.
But remember, it's entirely possible to turn your destructive chewer into a non-chewer. With the right approach, you can enjoy a chew-free life with your Springer Spaniel!