English Springer Spaniels are known for their boundless energy and enthusiasm.
If you're a proud owner of this delightful breed, you may have noticed that your Springer Spaniel seems to have an endless supply of energy.
But is this level of energy normal? In this article, we'll explore the energetic nature of English Springer Spaniels and help you understand what to expect from your furry companion.
Breed Characteristics and Energy Levels
English Springer Spaniels are sporting dogs bred for hunting and retrieving.
They have an innate drive to be active, which translates into their high energy levels.
As a breed, they require regular mental and physical stimulation to thrive. Their energy levels are perfectly normal and characteristic of their breed.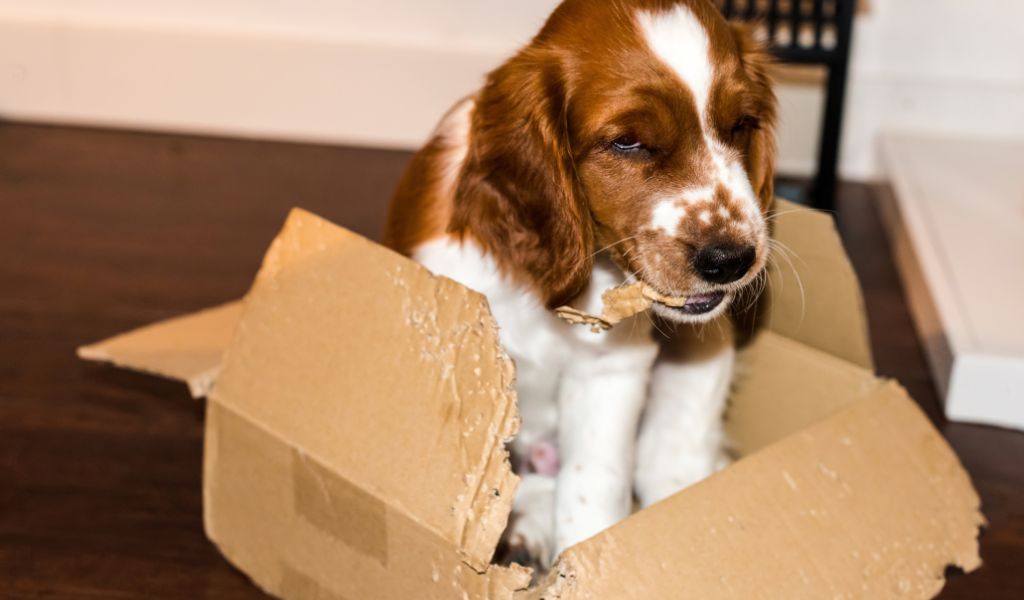 Exercise Needs
Springer Spaniels need plenty of exercise to keep them happy and healthy. Aim for at least an hour of vigorous activity every day.
This can include activities like brisk walks, jogging, playing fetch, or participating in dog sports such as agility or flyball.
Regular exercise helps to channel their energy in a positive way and prevents behavioural issues that may arise from pent-up energy.
Mental Stimulation
In addition to physical exercise, Springer Spaniels require mental stimulation to keep their minds engaged.
Interactive puzzle toys, training sessions, and games that challenge their problem-solving abilities are excellent ways to provide mental stimulation.
This helps prevent boredom and can contribute to a more balanced and well-behaved dog.
Training and Obedience
Due to their high energy levels, Springer Spaniels can be prone to mischief if not properly trained.
Invest time in obedience training to teach them commands, manners, and self-control.
Positive reinforcement techniques work best with this breed, as they respond well to praise, treats, and play as rewards for good behaviour. Training sessions also provide mental stimulation, further tiring them out in a positive way.
Socialisation and Interaction
English Springer Spaniels thrive on human companionship and social interaction. They are highly sociable dogs and enjoy being part of the family.
Ensure your Springer Spaniel has ample opportunities to socialise with other dogs and people. This can be through regular trips to the dog park, playdates with well-behaved dogs, or obedience classes.
Socialisation helps them develop good manners and strengthens the bond between you and your furry friend.
Conclusion and final thoughts
If you're wondering whether it's normal for your English Springer Spaniel to have seemingly boundless energy, the answer is yes!
Their energetic nature is inherent to the breed. By providing them with the right amount of exercise, mental stimulation, training, and socialization, you can ensure that their energy is channeled in a positive way.
Embrace their zest for life and enjoy the adventures that come with owning an energetic English Springer Spaniel!
Remember, a well-exercised and mentally stimulated Springer Spaniel is a happy and content companion.
So, lace up your walking shoes, grab a ball, and embark on exciting journeys with your spirited Springer Spaniel.