MIM VARIOCAGES ARE WIDELY REGARDED AS THE SAFEST CRASH-TESTED DOG TRAVEL CRATES FOR SUVS, HATCHBACKS, MINIVANS, VANS, TRUCKS AND STATION WAGONS.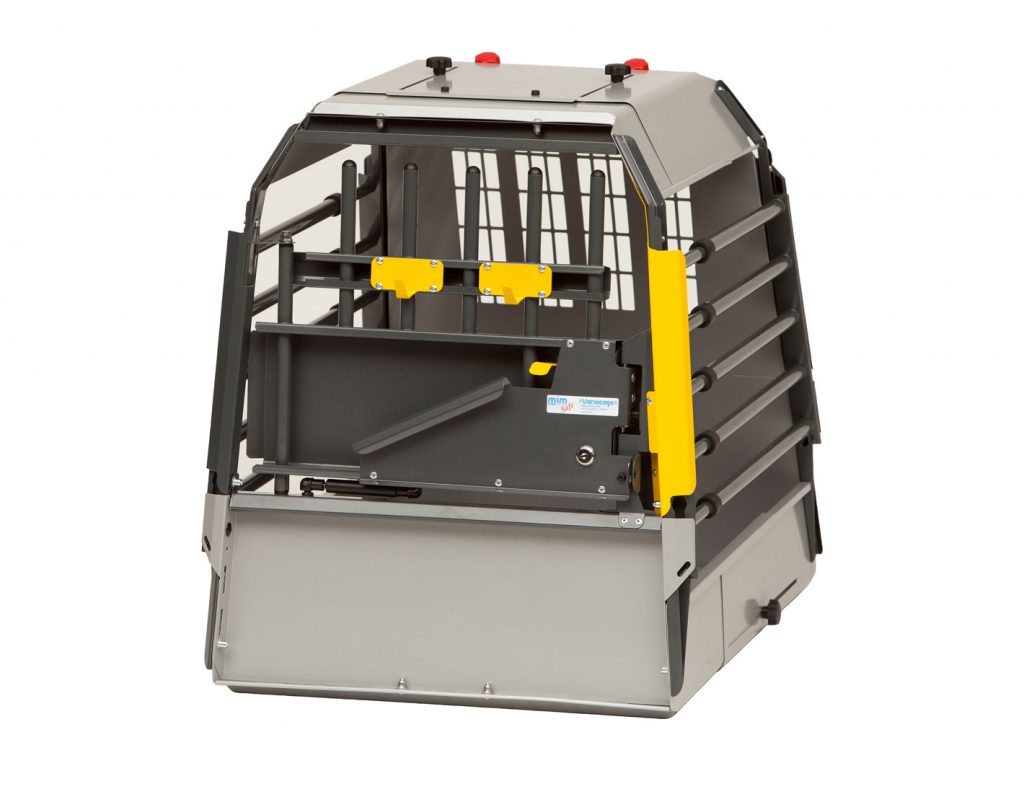 This model is the Variocage Compact, designed for use in vehicles that have a threshold (or sill) at the rear cargo door.
The Variocage Compact features a raised front door, which is designed to clear the vehicle's threshold without requiring special mounting or a platform.
Its small footprint leaves considerable space for additional cargo. MIM Variocage Compact works great in Station Wagons, Minivans, Hatchbacks and SUVs.
The Variocage was engineered to have an adjustable length, allowing it to fit in most suitable vehicles and every breed of dog!
SEE THE VARIOCAGE FEATURES (VIDEO)
Variocages were designed and engineered by MIM Construction, a Swedish ISO 9001 certified manufacturer and maker of high-quality and heavy-duty crash safety equipment for the automotive industry since 1986.
Each Variocage is constructed of industrial-grade stainless steel designed for optimal durability, finished with a sleek powder coating for a great look.
Get a Variocage today, and protect yourself, your family, and your pets from the potentially devastating effects of an automotive collision.
READ MORE ABOUT THE VARIOCAGE COMPACT
Last update on 2023-12-07 / Affiliate links / Images from Amazon Product Advertising API