MIM VARIOCAGES ARE WIDELY REGARDED AS THE SAFEST CRASH-TESTED DOG TRAVEL CRATES FOR SUVS, HATCHBACKS, MINIVANS, VANS, TRUCKS AND ESTATE CARS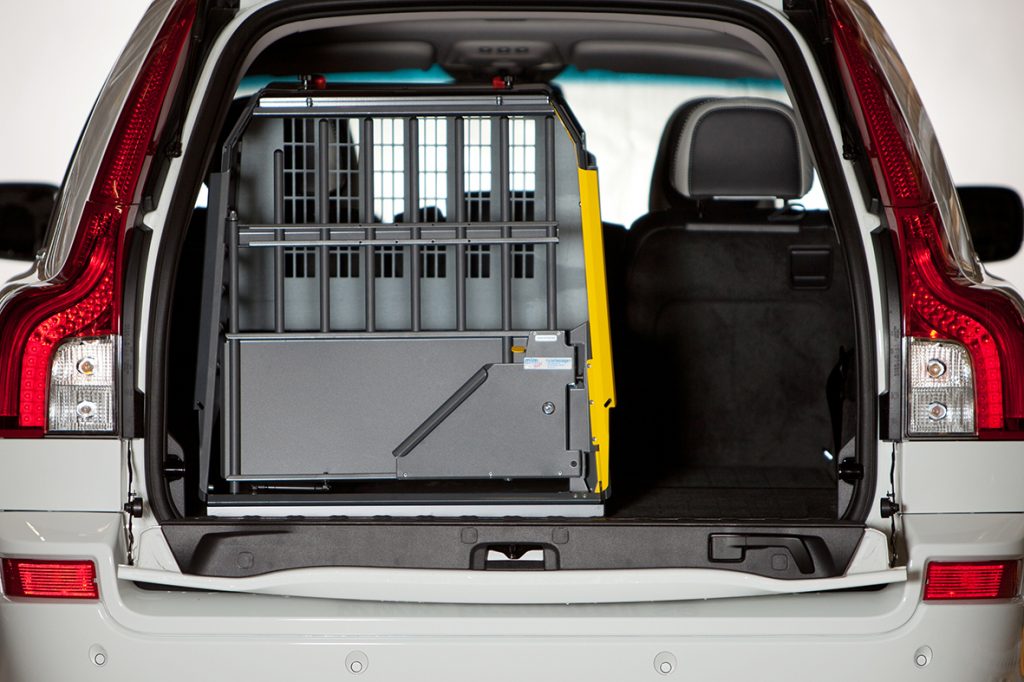 This model is the MIM Variocage Single, designed to provide protection for one animal while leaving sufficient space for other cargo.
The flexibility of the Variocage can easily be tailored to the dog and the vehicle by the owner.
The Variocage comes in a total of 4 adjustable models and 14 sizes; there is sure to be one that fits your vehicle and the needs of your dog.
The Variocage was engineered with an adjustable length, allowing it to fit in most vehicles and to accommodate every breed of dog.
The Variocage also works great in pickup trucks, when installed properly: you must place the Variocage in the bed of the pickup with the back of the cage against the rear of the driver / passenger cabin.
WHY BUY A MIM VARIOCAGE?
Variocage is the only dog cage in the world crash tested and certified for front, rear, and rollover impacts that protects BOTH human and dogs alike in the car.
In the unfortunate event of an accident, we offer free replacement of any variocage.
According to a recent study by AAA, about 65% of owners who drive with their dogs admit to reaching for, petting, feeding, or taking pictures of their dogs while driving. 
When we consider the fact that it takes only two seconds of unfocused driving to double your risk of an accident, and that there were 3,328 deaths and an estimated 421,000 injuries due to distracted drivers in 2012, it's easy to see how driving with an unrestrained/unprotected animal is a serious hazard. On top of this, even a small 10 lb dog can become a deadly projectile in a car crash.
While many pet travel safety products exist, the Variocage Dog Travel Crate is by far the safest way to transport your dogs.
Each model has gone through rigorous testing and has proven to withstand all different types of collisions, making it the ONLY CRASH TEST CERTIFIED AND APPROVED DOG CAGE on the market (based on stringent UNECE standards).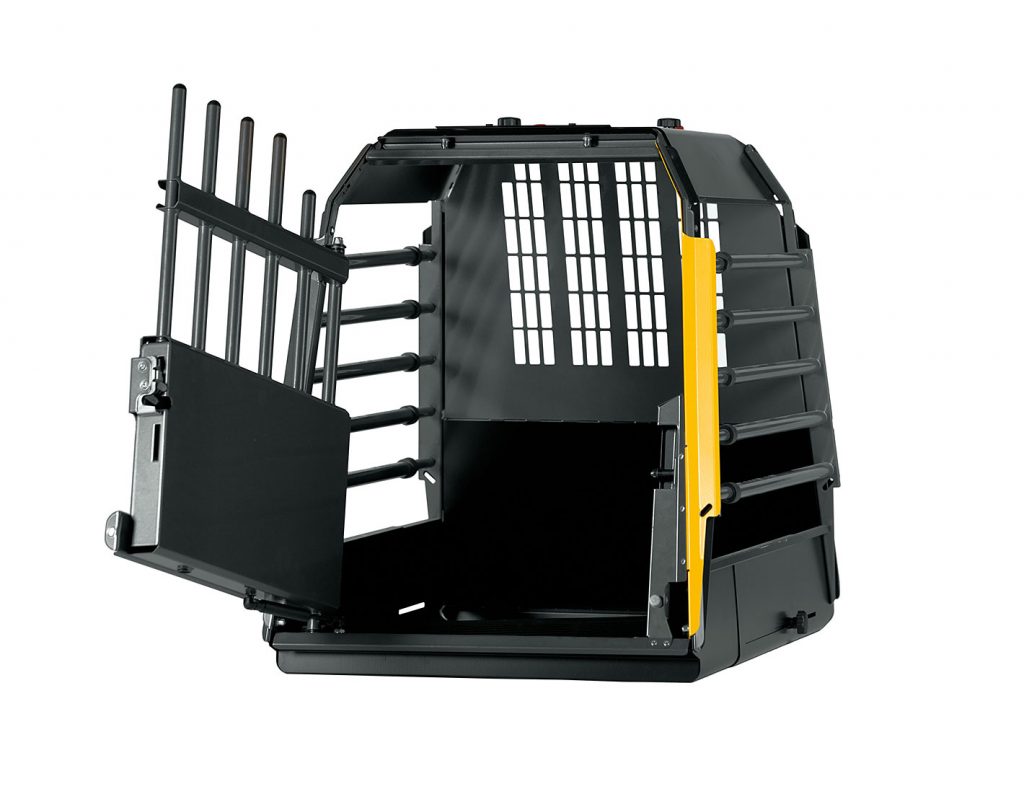 Variocages were designed and engineered by MIM Construction, a Swedish based ISO 9001 certified manufacturer and maker of high quality and heavy-duty crash safety equipment for the automotive industry since 1986.
Each Variocage is constructed of industrial grade stainless steel designed for optimal durability, and is finished with a sleek powder coating for a great look.
Get a Variocage today, and protect yourself, your family, and your pets from the potentially devastating  effects of an automotive collision.
READ MORE ABOUT THE MIM VARIOCAGE SINGLE BELOW
Last update on 2023-09-04 / Affiliate links / Images from Amazon Product Advertising API