The Bearded Collie is an intelligent herding dog with a shaggy coat and beard and an outgoing, energetic character.
This is a highly intelligent breed that has a pleasant and playful temperament that makes it ideal as a working dog or family companion and pet. The Bearded Collie has high energy levels and loves training and activities that are both physically and mentally challenging.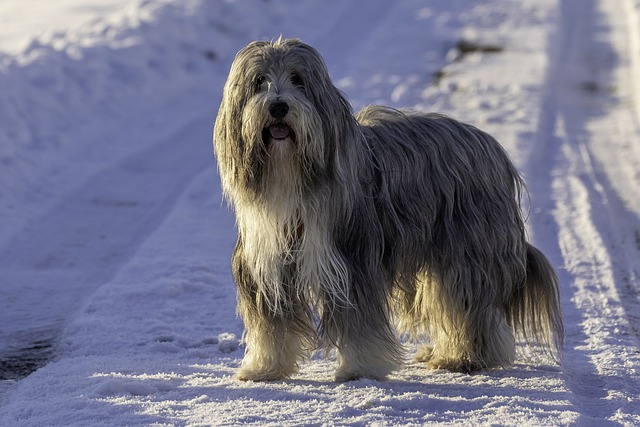 History of the Bearded Collie
When compared to other breeds of dogs the Bearded Collie is a relatively young member of the pack as it did not really become a breed until the mid 1940's and only became popular during the latter half of the twentieth century.
Although the use of shaggy sheep dog type animals has been popular for in excess of 500 years, for herding livestock, the Bearded Collie, as a breed, was not recognised until 1959.
Bearded Collie temperament
Bearded Collies make excellent pets and companions for families and individuals that are able to meet their high energy and intelligence levels.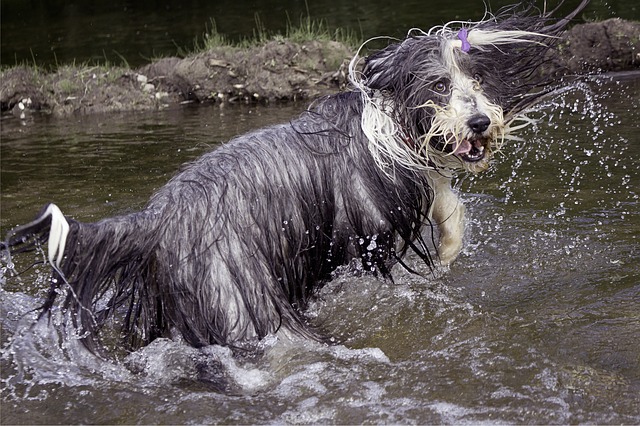 The breed enjoys an active life and can often be found in agility competitions and similar events which challenge him both physically and mentally.
This intelligent breed can be independent giving it excellent problem solving abilities and with it's bouncy and fun character the Bearded Collie can be a source of good entertainment for the right type of owners.
What do Bearded Collies do?
Versions of Bearded Collies were used extensively for the herding and management of livestock in highland Scotland for many years.
Eventually the breed was replaced by the very capable Border Collie, a dog that has excellent herding ability and levels of intelligence.
Nowadays, the Bearded Collie is predominantly a pet, providing families with good companionship and doggy entertainment as he uses his problem solving skills and intelligence with his family.
The breed is also a regular sight at dog agility competitions and other dog events.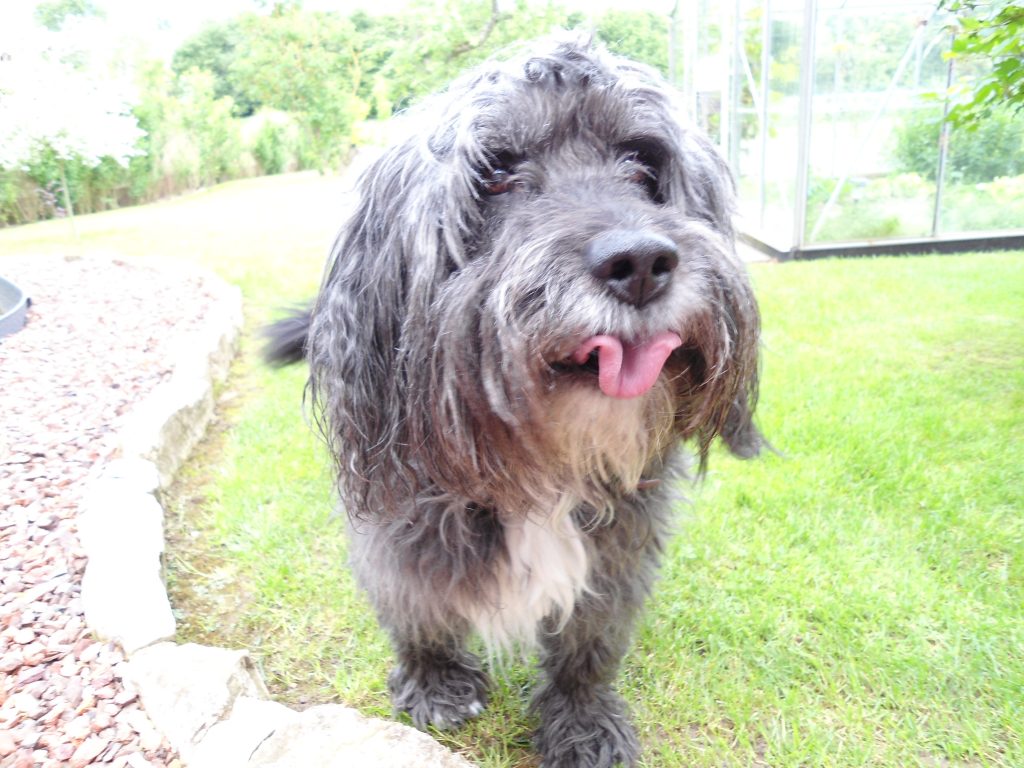 Are Bearded Collies easy to train?
Like most working dogs the Bearded Collie likes to have something to do and enjoys training.
It's not necessary to have a flock of sheep, however, to keep the dog occupied and there are many activities that you and your family can do with your dog to keep him happy.
As an intelligent breed they adapt to training easily and are keen to learn new skills. These could be anything from retrieving, agility work, dog shows and other activities that involve physical and mental stimulation.
Do Bearded Collies shed hair?
Yes, the breed has a long, thick and shaggy coat and does shed a lot of hair.
It is important that you adopt a regular schedule of grooming with Bearded Collies to prevent their coat from becoming tangled and matted and to remove dead hair.
Many owners take their dogs to professional dog groomers several times a year to ensure that their coats remain in the best condition.
Spring time grooming is important to remove the excess winter coat.
Can Bearded Collies swim?
Bearded Collies are capable swimmers and, like most dog breeds, will swim if they have to.
This does not mean that swimming is an activity that they seek out and enjoy as. perhaps, a spaniel might.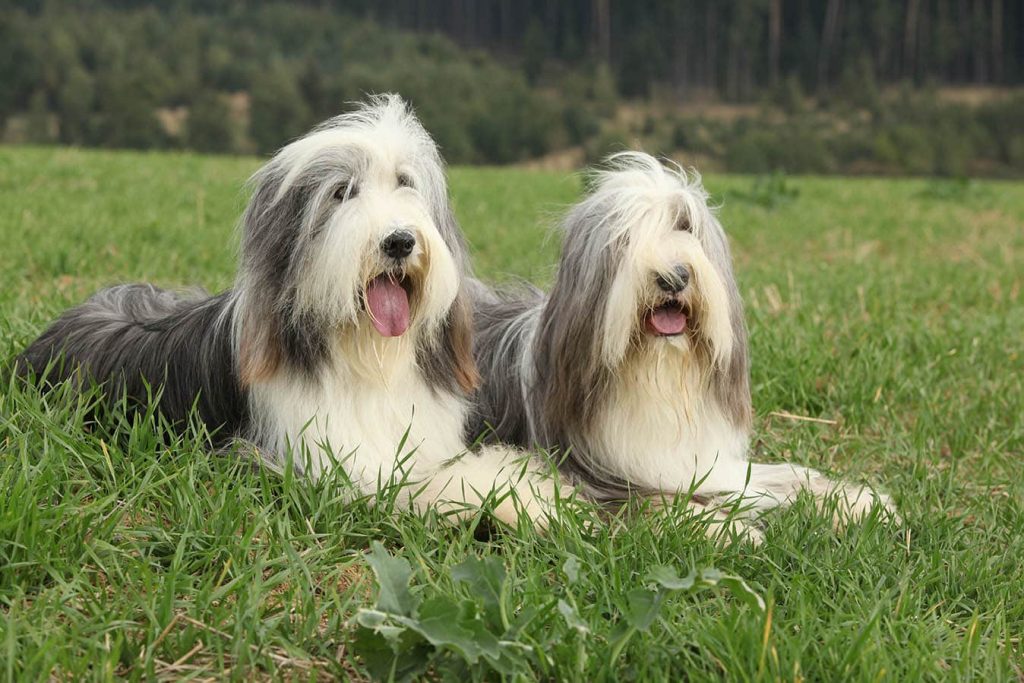 Beardies have long, thick coats that get heavy when they are wet and this could possibly be one reason why swimming is not a favourite activity of the breed.
Most Bearded Collies simply like to paddle around in the shallows, splashing and barking and generally having fun.
As individuals, however, there is always an exception and dogs that have been brought up near to the beach or a river may have swimming at the top of their 'favourite things to do as a dog' list.
Final Words
The Bearded Collie is an intelligent dog that loves both mental and physical challenges.
With a great personality and temperament this is a great dog for an active family.
The breed enjoys the outdoors and makes a good companion for children or those that lead an outdoor and fresh air lifestyle.
Read Next
Last update on 2023-12-07 / Affiliate links / Images from Amazon Product Advertising API