The German Shorthaired Pointer is a fast and powerful dog, bred for hunting birds on high ground it is classed as a 'bird dog'.
This breed, as it's name suggests, originates in Germany and was bred for hunting. The German Shorthaired Pointer is a large dog with a racy style making for a strong and powerful dog that can negotiate tricky ground in a fast and controlled manner.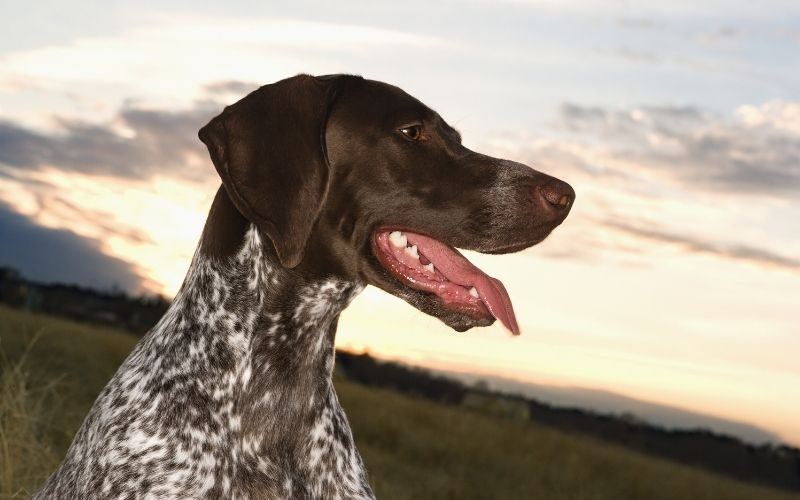 History of the German Shorthaired Pointer
The true origin of the German Shorthaired Pointer is not known but it is believed to have originated in Germany where it was used for hunting purposes.
It is suspected that the GSP is a blend of the Spanish Pointer, English Foxhound and various German dogs that were potentially crossbred tracking dogs.
The breed did not become recognised as a breed until 1951 in the UK.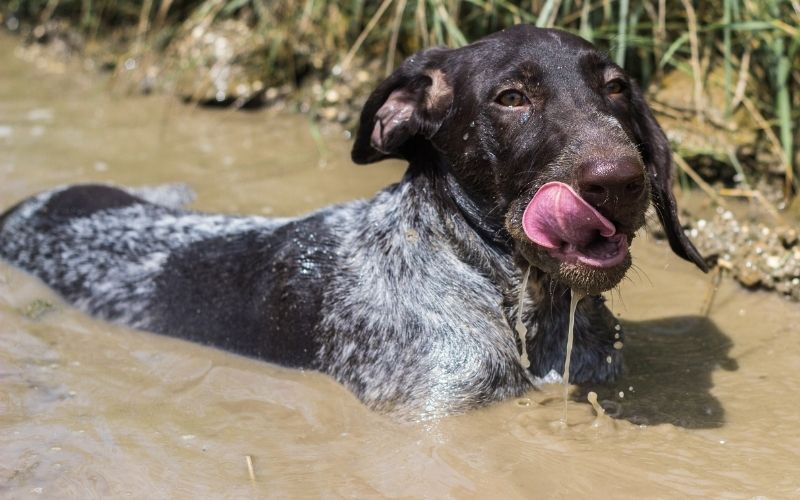 German Shorthaired Pointer temperament
The German Shorthaired Pointer is a typical gundog breed, great with families yet high energy and intelligent.
This large, bouncy dog is friendly and boisterous yet is easy to train and keen to learn. The breed is good with children but care should be taken as it is a big, playful dog that can be a bit physical at times.
They love being with people and are good with other dogs and pets but they must get plenty of free running exercise which allows them to chase their noses and stretch their long, active legs.
What do German Shorthaired Pointers do?
German Shorthaired Pointers are used as shooting and hunting dogs who specialise in moorland work seeking out upland birds such as grouse and partridge.
A wide hunting dog, working in a similar way to the Setters, the GSP is a hardworking, fit and competent companion for the shooter and family alike.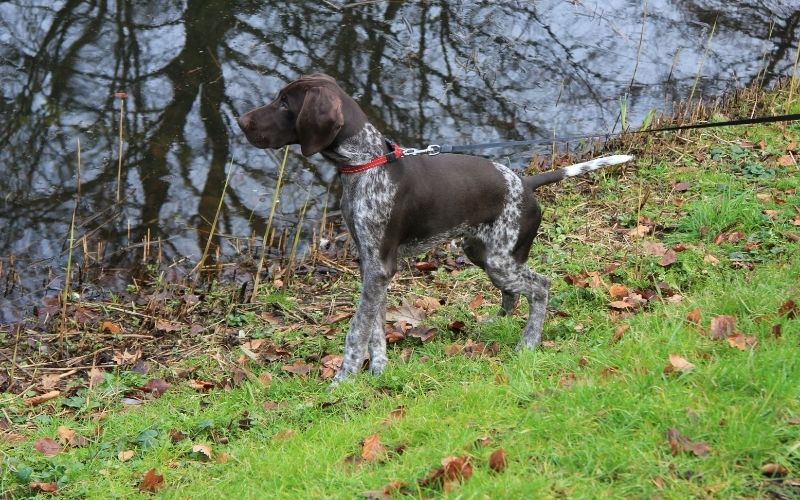 Like the rest of the gundog breeds the German Shorthaired Pointer is an intelligent dog that enjoys training and is amenable to learning new skills and tricks.
German Shorthaired Pointers health
Most German Shorthaired Pointers are tough, fit and healthy dogs and, provided that they are fed a good quality food and get plenty of free running exercise, this dog is unlikely to have any major health issues.
One of the main risks with a GSP, as with any active, high energy dog, is the risk of injury while out running or working.
Cuts, scrapes and muscle injuries can occur in dogs when they are actively charging around and care should be taken to check the dog over carefully after outings to check for any signs of injury.
German Shorthaired Pointers intelligence
The German Shorthaired Pointer is an intelligent breed that enjoys training and really needs some form of training input.
A dog that gets little exercise or input from it's owner will seem to be hyperactive and will be frustrated at the lack of stimulation. This could lead to destructive or attention seeking behaviours.
This is not a dog for a family of couch potatoes that do not do any outdoor activities and an inactive GSP will find ways to entertain himself which can include escaping and disappearing to get the exercise that he craves.
Do German Shorthaired Pointers shed?
Although this breed has a short coat they do shed at certain times of the year, but this is much less than other, longer coated breeds.
An owner that adopts a regular brushing schedule will ensure that any shedding of hair is kept to a minimum.
Ears and paws should be brushed after outings to make sure that they are free from thorns and other debris.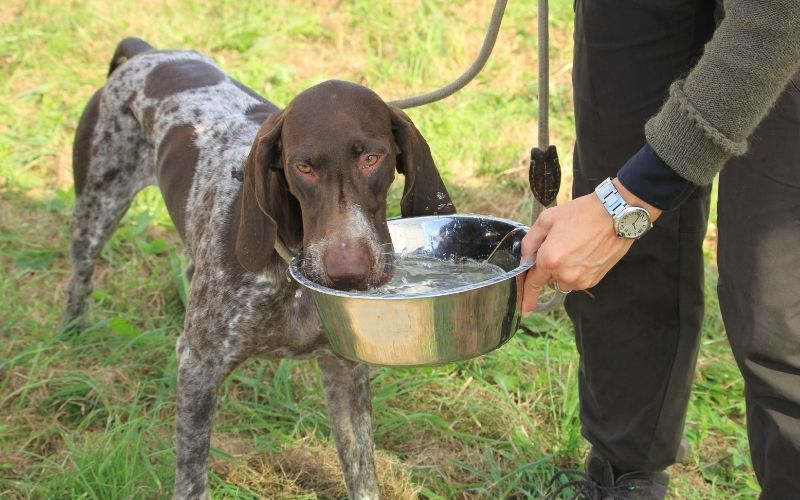 Final Words
If you want a lively, clever dog that enjoys fun, training and being outdoors, then go for a GSP.
They make great family dogs, are great with children and will play and enjoy games with young members of the family.
Read Next
Last update on 2023-12-07 / Affiliate links / Images from Amazon Product Advertising API