Traveling with your Cavalier King Charles Spaniel can be a wonderful experience, but it requires preparation and planning to ensure a smooth and stress-free trip.
Here are 10 essential tips for new owners on how to travel with their furry friends.
Check with Your Vet before Traveling
Before traveling, take your Cavalier King Charles Spaniel to the vet for a check-up and to ensure that all vaccinations are up-to-date.
This is also a good time to ask your vet about any potential health concerns for your destination.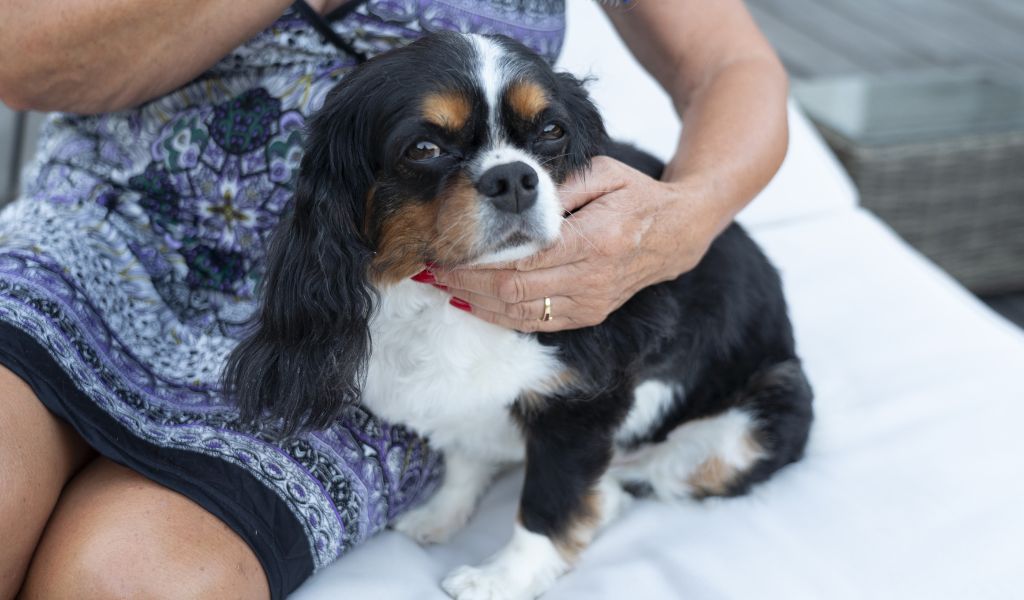 Pack Necessary Supplies
Make sure to pack all the essential supplies that your Cavalier King Charles Spaniel will need, including food, water, medication, toys, and a comfortable bed.
You should also bring a travel crate to provide a safe and comfortable space for your pup during transit.
Plan Your Route and Accommodations
If you're traveling with your Cavalier King Charles Spaniel, finding pet-friendly accommodation is essential.
Here are some tips on how to find suitable options:
Research in Advance: Before booking accommodation, research the options in your destination. Look for hotels, motels, or vacation rentals that allow pets.
Many travel websites, such as Booking.com and Expedia, have filters that allow you to search for pet-friendly accommodation.
Check the Policies: When you find a potential accommodation, be sure to read the pet policy carefully.
Some places may only allow certain types or sizes of pets, while others may charge an additional fee.
Make sure you understand the policy before booking.
Read Reviews: Reviews from other pet owners can provide valuable insights into the quality of pet-friendly accommodation.
Look for reviews that specifically mention traveling with pets and take note of any recurring issues or complaints.
Contact the Accommodation: If you have any questions about the pet policy or accommodations, don't hesitate to contact the establishment directly.
This can also be a good opportunity to inform them of your pet's specific needs, such as dietary restrictions or mobility issues.
Consider Rentals: Holiday rentals, such as apartments or houses, can be a great option for traveling with pets.
They often have more space and amenities than hotels and can provide a more home-like environment for well trained dogs.
Websites such as Airbnb and Vrbo offer a wide range of pet-friendly vacation rentals.
Keep Your Pup Secure
Keeping your Cavalier King Charles Spaniel secure and restrained during transit is important for their safety and to prevent distractions while driving. 
When traveling with your furry friend, it's important to ensure their safety in the car.
Here are some tips on how to keep your dog secure while driving:
Use a dog seat belt or harness: A dog seat belt or harness can help keep your dog in place during sudden stops or accidents.
It also prevents your dog from moving around the car and distracting the driver.
Make sure the seat belt or harness is appropriately sized for your dog and that it is securely fastened to the car seat.
Use a crate: A crate provides a secure space for your dog during car rides.
It keeps them contained and prevents them from being thrown around the car in case of an accident.
Make sure the crate is appropriately sized for your dog and securely fastened to the car.
Do not let your dog ride in the front seat: The front seat is not a safe place for your dog as they can be injured by airbags in case of an accident.
Moreover, they can also be a distraction for the driver. It is safer for your dog to ride in the back seat.
Keep your dog's head inside the car: Dogs love to stick their heads out of the car window, but it's not safe for them.
Flying debris can hit them, causing injuries.
Moreover, their ears can be damaged due to the wind. Keep the windows rolled up or use a dog car window guard to keep your dog's head inside the car.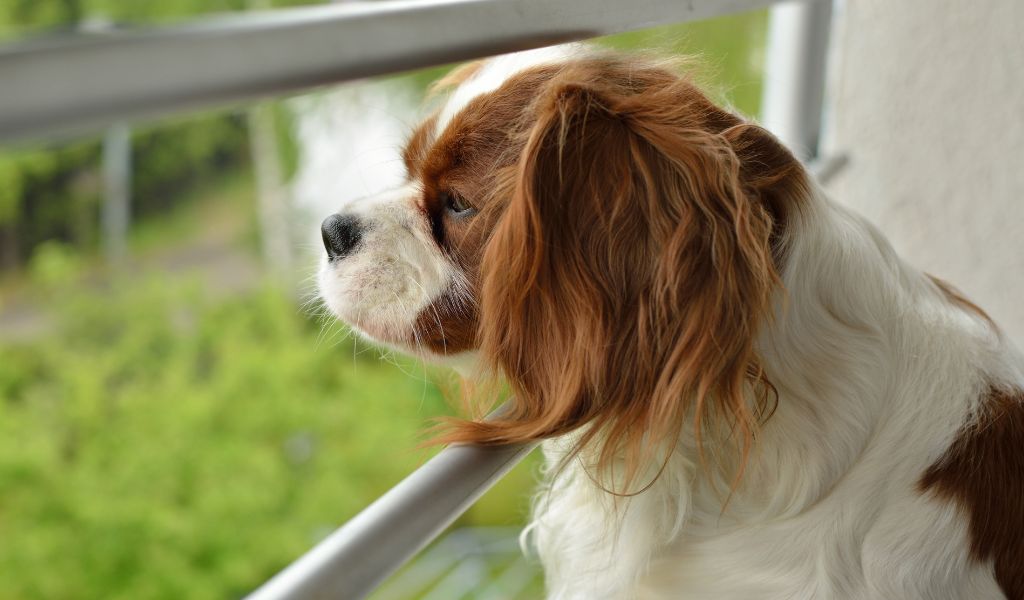 Take Frequent Breaks
Plan for regular breaks to give your dog a chance to stretch their legs, use the bathroom, and have some water.
You can use websites and apps to find pet-friendly rest areas along your route.
Be Mindful of Temperature
Dogs can be sensitive to extreme temperatures, so it is important to be mindful of the temperature while traveling.
Avoid leaving your dog in a parked car or exposing them to extreme heat or cold for extended periods.
Remember that the interior of a car can become very hot very quickly with just a small amount of sunshine and your dog can become overheated rapidly.
Always take your dog with you and never leave him in the vehicle.
Respect Other Travelers
Be considerate of other travelers by keeping your Cavalier King Charles Spaniel under control and cleaning up after them.
Avoid excessive barking and keep your dog on a lead in public areas.
Maintain Your Routine
Maintaining your dog's regular routine as much as possible can help minimize stress and anxiety while traveling.
Stick to their regular feeding and exercise schedule to keep them comfortable and relaxed.
Be Prepared for Emergencies
Pack a first aid kit and research emergency veterinary care options at your destination.
This will ensure that you are prepared for unexpected emergencies while traveling.
Enjoy the Journey
Finally, remember to enjoy your travels with your furry friend. Take plenty of pictures and videos to capture special moments, and have fun exploring new places together.
In conclusion, traveling with your well-trained Cavalier King Charles Spaniel can be a fun and rewarding experience for both you and your furry friend.
By following these essential tips and planning ahead, you can ensure a safe and stress-free journey together.
Last update on 2023-12-10 / Affiliate links / Images from Amazon Product Advertising API