As a new Cocker Spaniel owner, it's essential to have the right gear to ensure your pet's safety, health, and happiness.
In this guide, we'll cover the must-haves for any new Cocker Spaniel owner.
Collar and Lead
A collar and lead are must-haves for any new dog owner.
A collar provides a place to attach ID tags, which are essential for identifying your dog if they get lost.
A lead is necessary for walking and training your dog. For Cocker Spaniels, a standard collar and lead should suffice, but make sure it's sturdy enough to handle any pulling or tugging.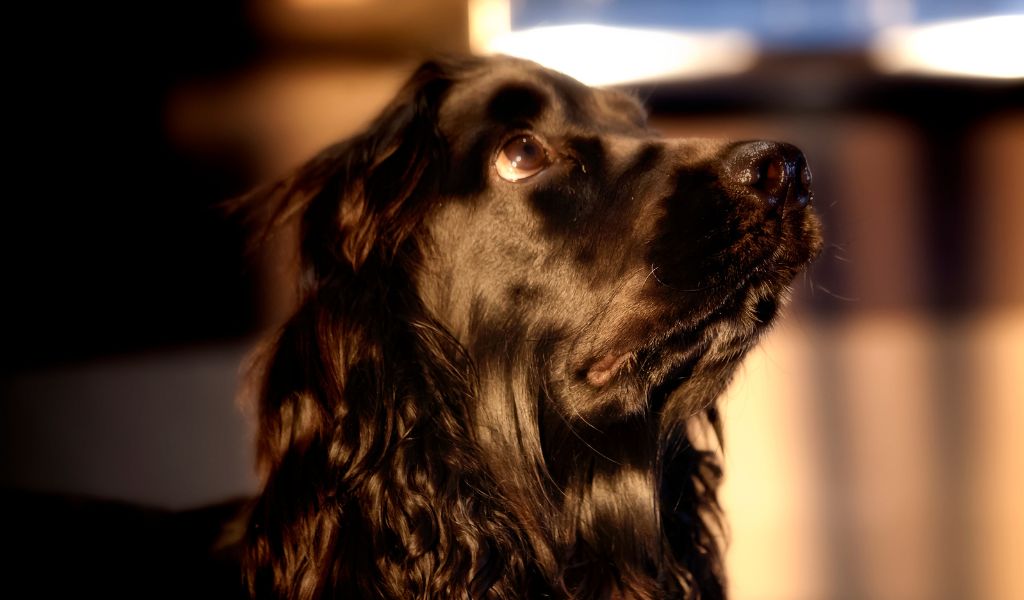 Crate
A crate provides a safe and secure place for your Cocker Spaniel to rest and sleep.
It's also useful for traveling and for training purposes.
When selecting a crate, make sure it's big enough for your dog to stand up, turn around, and lie down comfortably.
Food and Water Bowls
Food and water bowls are essential for providing your Cocker Spaniel with the nutrition they need to stay healthy.
Look for bowls that are easy to clean, non-slip, and won't tip over easily. Stainless steel bowls are a good option as they're durable and won't absorb bacteria like plastic bowls can.
High-Quality Dog Food
Cocker Spaniels have specific nutritional requirements, and it's essential to feed them a high-quality dog food that meets these needs.
Look for dog food that's formulated specifically for Cocker Spaniels, with high-quality protein sources and no fillers or artificial preservatives.
Treats
Treats are an essential part of training and rewarding your Cocker Spaniel.
Look for healthy, low-calorie treats that are free from artificial preservatives or additives.
Dog Bed
A comfortable dog bed provides a cozy place for your Cocker Spaniel to rest and sleep.
Look for a bed that's the right size for your dog and provides adequate support. A bed with a washable cover is also a good option, as it can be easily cleaned and maintained.
Grooming Supplies
Cocker Spaniels have long, luxurious coats that require regular grooming to keep them healthy and shiny.
Some essential grooming supplies include:
Brush: Look for a brush that's designed specifically for Cocker Spaniels, with soft bristles that won't irritate their skin.
Comb: A comb can be useful for detangling any knots or mats in your dog's coat.
Shampoo: Look for a mild, hypoallergenic shampoo that won't dry out your dog's skin or coat.
Nail Clippers: Regular nail clipping is essential for keeping your Cocker Spaniel's nails at a healthy length.
Toys
Toys are an essential part of keeping your Cocker Spaniel mentally stimulated and happy.
Look for toys that are durable and safe, with no small parts that could be a choking hazard.
Some good toy options include chew toys, interactive toys, and puzzle toys.
Training Aids
Training aids can be helpful for teaching your Cocker Spaniel basic obedience commands and for addressing any behavioural issues.
Some good training aids include:
Training Treats: High-value treats can be useful for rewarding your dog during training sessions.
Clicker: A clicker can be helpful for marking good behaviour and for shaping new behaviours.
First Aid Kit
A first aid kit is essential for addressing any minor injuries or emergencies that may arise.
Some basic items to include in your Cocker Spaniel's first aid kit include:
Antiseptic wipes
Bandages
Gauze pads
Tweezers
Scissors
Digital thermometer
Emergency contact information
It's important to keep your first aid kit in a safe and easily accessible location, and to be familiar with how to use each item in case of an emergency.
Final Words
As a new Cocker Spaniel owner, having the right gear is essential for ensuring your pet's safety, health, and happiness.
From collars and leashes to grooming supplies and toys, make sure you have everything you need to provide your Cocker Spaniel with the care they deserve.
By investing in high-quality gear, you'll set yourself and your pet up for a happy and fulfilling life together.
Last update on 2023-12-10 / Affiliate links / Images from Amazon Product Advertising API