The Cavalier King Charles Spaniel, a breed synonymous with warmth, friendliness, and undeniable charm, has been capturing hearts for centuries.
If you're contemplating the addition of one of these endearing pups to your family, it's vital to comprehend their temperament and how it influences training.
In this in-depth guide, we'll examine the Cavalier King Charles Spaniel's personality traits and provide valuable tips for effective training.
Diving Deeper into the Cavalier King Charles Spaniel's Temperament and Its Impact on Training
The Good, the Bad, and the Cuddly
1. Affectionate and Loving
Cavalier King Charles Spaniels are famous for their affectionate disposition, often dubbed "love sponges.
Their innate need for human interaction makes them outstanding family pets.
They crave physical touch, cuddles, and love, which helps build strong bonds with their human companions.
This deep connection can make training more effective, as they will be eager to please their beloved family members.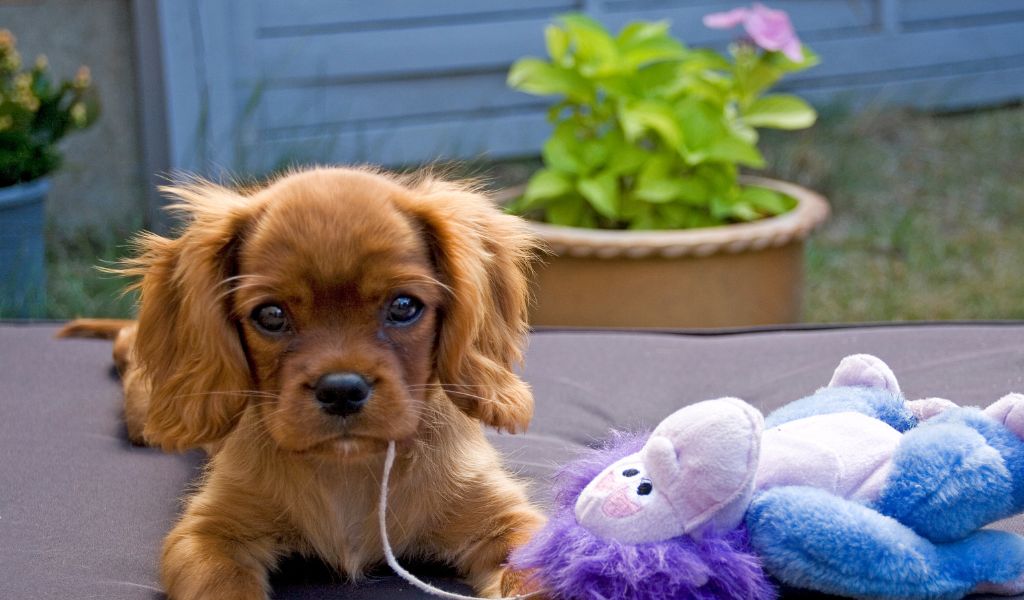 2. Intelligent and Eager to Please
Cavaliers are highly intelligent dogs with an eagerness to please their owners.
This trait can be a blessing and a curse. On one hand, their intelligence allows them to learn commands quickly, but on the other, they can become easily distracted by praise and attention.
As a result, it's crucial to strike a balance between rewarding good behaviour and maintaining focus during training sessions.
3. Sociable and Friendly
These dogs are incredibly sociable and friendly, forming quick connections with people and other animals.
Their amiable nature can be advantageous during training, as they are often more receptive to social learning experiences.
However, it's essential to ensure they remain focused and avoid becoming too excited or distracted when meeting new friends.
4. Adaptable and Versatile
Cavalier King Charles Spaniels are small dogs capable of adapting to various environments, making them suitable for urban and rural lifestyles.
Their adaptability means they can adjust to different training environments and methods.
As a result, you can explore various training techniques to find the one that works best for your Cavalier.
5. Sensitive and Soft-Hearted
These gentle dogs possess sensitive temperaments and do not respond well to harsh training methods.
Instead, they flourish when positive reinforcement and kind guidance are employed.
When training a Cavalier, it's crucial to remain patient and understanding, focusing on building trust and a strong bond to ensure effective training outcomes.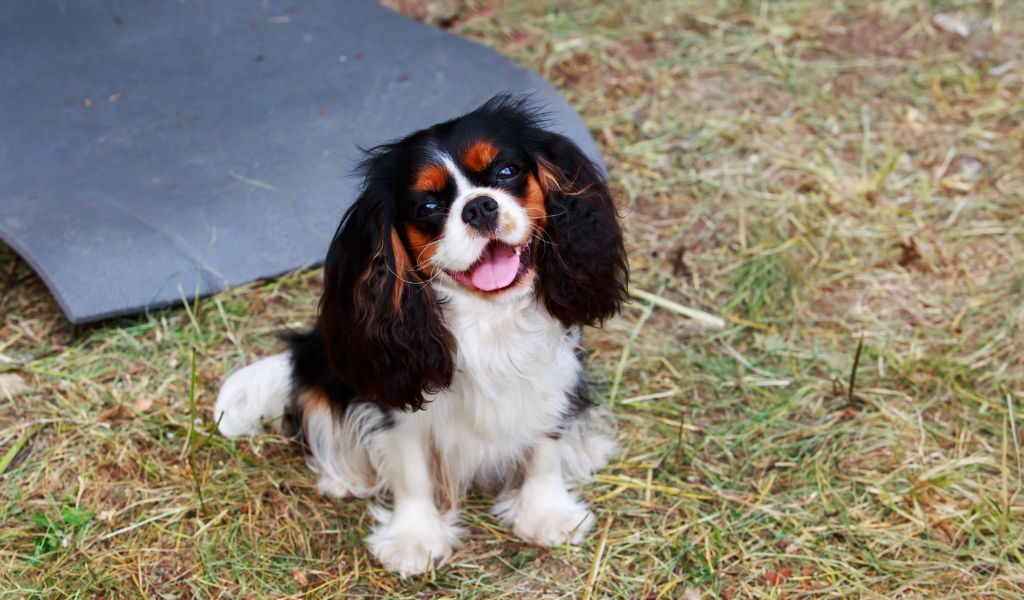 Training Techniques and Tips
Start Early and Stay Consistent
For your Cavalier to thrive, it's essential to begin training as early as possible and maintain consistency in your approach.
Early socialisation and exposure to various environments will help develop a well-adjusted and confident adult dog.
Keep it Short and Sweet
Cavaliers have limited attention spans, so it's crucial to keep training sessions brief, engaging, and enjoyable.
Aim for sessions lasting no more than 10-15 minutes, multiple times per day, to maintain their interest and optimize learning.
Make it a Team Effort
Involving the entire family in the training process ensures that your Cavalier recognizes everyone as part of their pack.
This approach promotes consistency and a shared understanding of commands and expectations, leading to a more harmonious household.
Remember, Slow and Steady Wins the Race**
Patience is the key when training a Cavalier.
It's essential to progress at a comfortable pace for your dog and not to overwhelm them with too much information at once.
Celebrate small victories and remain patient as they gradually learn new skills and behaviours.
Common Training Challenges and How to Overcome Them
Overcoming Distractions
Cavaliers can be easily distracted, so it's vital to minimize distractions during training and to have a quiet, calm environment for training.
Gradually introduce distractions as your Cavalier becomes more proficient in their skills.
This approach will help them learn to focus on you and their training, even in stimulating situations.
Sensitivity to Correction
Cavaliers are sensitive to harsh corrections, so positive reinforcement is crucial in their training.
Utilize treats, praise, and play as rewards for good behaviour, and avoid raising your voice or using physical punishments.
By creating a positive and supportive learning environment, you will foster a strong bond and enhance the effectiveness of your training sessions.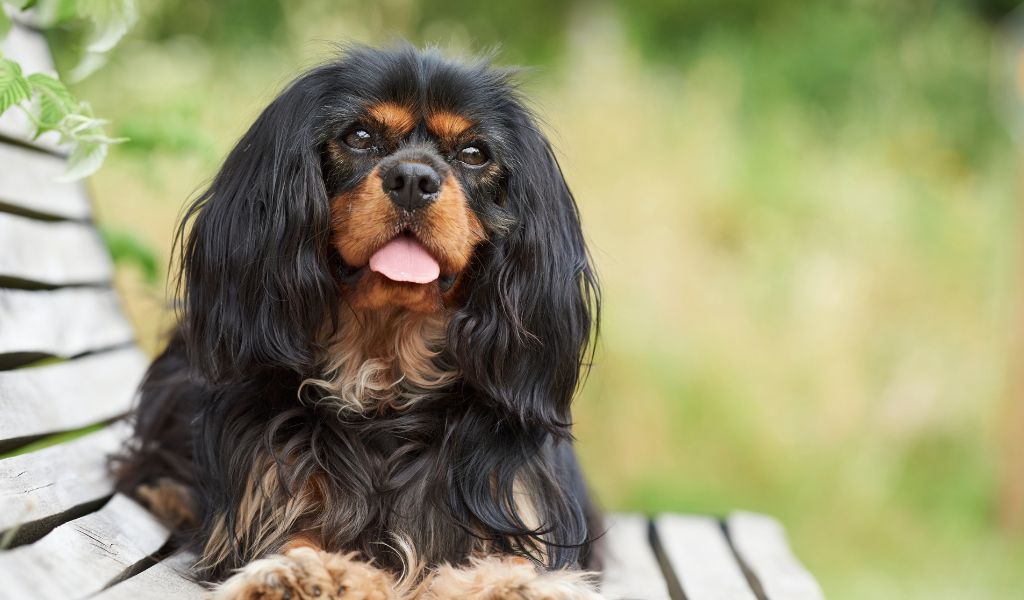 Separation Anxiety
Cavaliers can suffer from separation anxiety, which can hinder their training progress.
To address this issue, gradually increase the time spent away from them and provide stimulating toys and activities to keep them entertained while you're away.
You can also practice short departures and returns, rewarding your Cavalier for remaining calm and well-behaved during your absence.
Training for Specific Behaviours
Housebreaking
Consistency is critical when housebreaking your Cavalier.
Establish a regular schedule for bathroom breaks and use positive reinforcement to encourage success.
Be patient, and remember that accidents can happen—remain calm and redirect your dog to the appropriate bathroom spot when needed.
Lead Training
Begin lead training early to instill confidence in your Cavalier and help them understand the concept of walking by your side.
Start with short walks in a controlled environment, using treats and praise to reinforce good behaviour.
Gradually increase the duration and complexity of walks as your dog becomes more comfortable and skilled on the lead.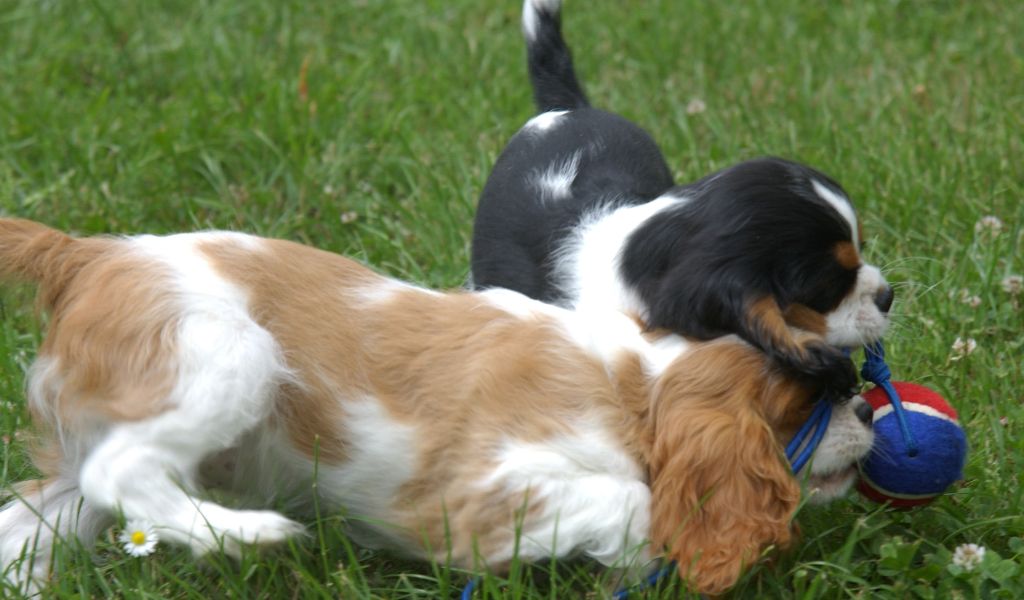 Socialisation
Expose your Cavalier to various people, animals, and environments from an early age to develop their social skills and reduce the likelihood of fear or aggression.
Regular socialisation will help your dog become well-rounded and confident, making them more receptive to training and less likely to exhibit problematic behaviours.
Basic Obedience
Teach your Cavalier basic commands such as "sit," "stay," and "come," using positive reinforcement and consistency.
Mastering these fundamental commands will provide a solid foundation for more advanced training and help establish a respectful relationship between you and your dog.
Frequently Asked Questions
1. Are Cavalier King Charles Spaniels hypoallergenic?
No, Cavaliers are not considered hypoallergenic, as they shed moderately. However, regular grooming can help minimize shedding and reduce allergens.
2. How much exercise do Cavalier King Charles Spaniels need?
Cavaliers require a moderate amount of exercise, consisting of daily walks and playtime. Regular exercise helps maintain their physical health and mental stimulation, contributing to a well-behaved and happy dog.
3. How long do Cavalier King Charles Spaniels live?
The average lifespan of a Cavalier King Charles Spaniel is between 9 to 15 years. Regular veterinary care, a balanced diet, and consistent exercise can contribute to a longer and healthier life.
Conclusion
Understanding the Cavalier King Charles Spaniel's temperament and how it affects training is crucial to raising a well-behaved, happy, and healthy dog.
Their affectionate and sensitive nature requires a gentle, positive approach to training.
With patience, consistency, and love, you'll have a loyal and charming companion for years to come.