Puppy socialisation: A key component in Cavalier King Charles Spaniel training
Bringing a new puppy into your life requires a lot of preparation and commitment. This is especially true when raising a Cavalier King Charles Spaniel, which is a beloved breed known for its affectionate, friendly nature.
These sweet dogs have captured the hearts of many dog lovers because of their gentle disposition and loyalty to their owners. However, owning a Cavalier comes with its own set of challenges, particularly in terms of puppy training.
One crucial aspect that often gets overlooked is socialisation. Socialising your Cavalier King Charles Spaniel puppy is essential for their development and will play a significant role in shaping their behaviour as they grow up.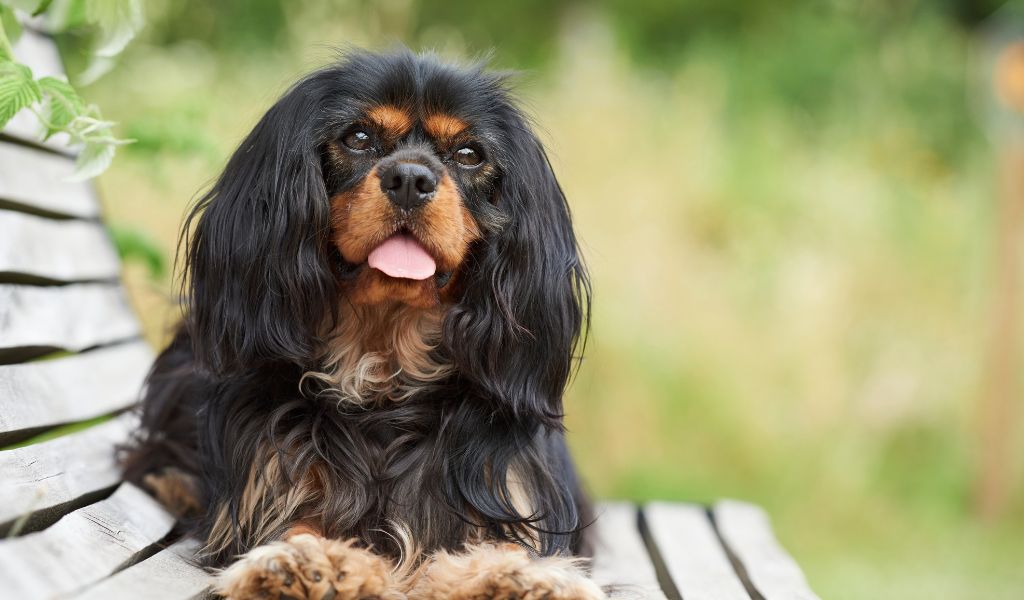 Explanation of Cavalier King Charles Spaniel breed
Cavalier King Charles Spaniels are an elegant toy breed that originated from England. They were initially bred to accompany noblewomen on hunts, but they eventually became popular lapdogs due to their friendly nature.
These dogs are typically small in size and have soft, floppy ears that frame their adorable faces. They come in four colours – Blenheim (chestnut markings on white), Tri-colour (black markings on white with tan points over the eyes), Black and Tan, and Ruby (rich mahogany red).
Cavaliers are known for being very affectionate dogs who love human interaction. They crave attention from their owners and are often referred to as "velcro dogs" because they follow their humans everywhere.
Importance of socialisation in puppy training
Socialisation refers to exposing your puppy to different people, animals, places, sights, smells, sounds, etc., during the critical period between 3-14 weeks old.
The purpose of this exposure is to help your Cavalier King Charles Spaniel puppy become well-adjusted to different environments, people, and other animals. It's essential for their development because it enables them to learn how to interact with other dogs and humans and develop healthy coping mechanisms.
Without proper socialisation, puppies may develop fear, anxiety, or aggression towards unfamiliar people or situations. This can lead to various behavioural problems down the road.
Socialisation is an ongoing process and should continue throughout your puppy's life. By providing positive experiences early on, you're setting your Cavalier up for a lifetime of good behaviour and positive interactions with others.
What is Puppy Socialisation?
Puppy socialisation is the process of introducing a puppy to new people, animals, environments, and experiences in order to create a well-adjusted and confident adult dog.
The goal of socialising your Cavalier King Charles Spaniel puppy is to help them develop positive associations with a variety of stimuli and prevent them from developing fears and anxieties. During the socialisation process, you will expose your puppy to different sights, sounds, smells, textures and tastes.
You will also introduce your puppy to other dogs and animals and teach them how to interact appropriately. This process helps puppies learn how to navigate the world around them in a healthy way.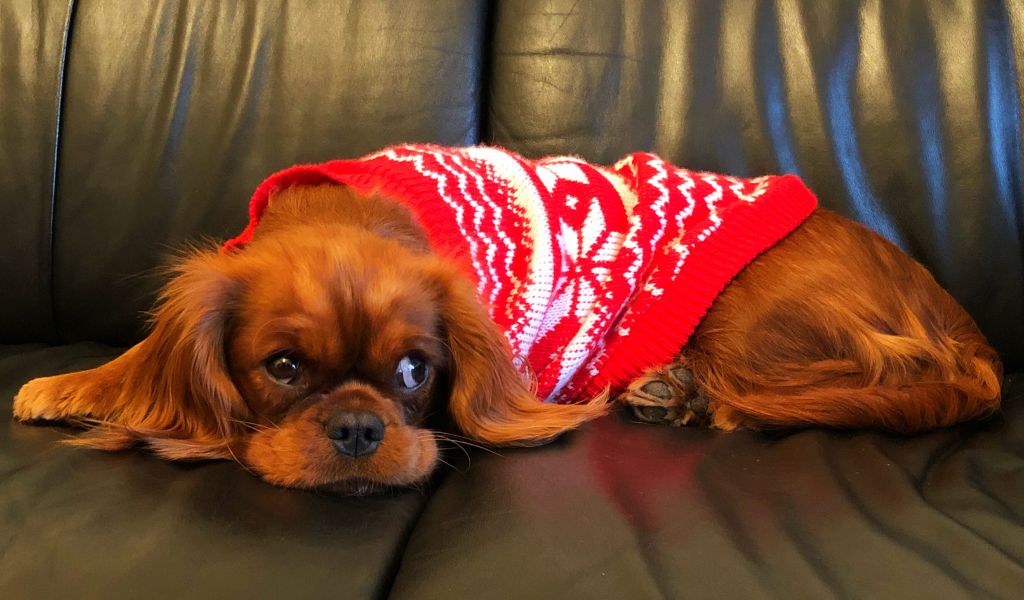 Benefits of Socialising Your Puppy
Socialising your Cavalier King Charles Spaniel puppy has numerous benefits that can last throughout their lifetime. A well-socialised dog tends to be more confident in new situations, which can reduce stress for both you and your pet.
They are also more likely to be friendly towards other dogs and people they encounter later in life.
Socialisation can also help prevent behaviour problems such as aggression or anxiety which can arise from fear or lack of exposure during critical developmental periods.
If not properly socialised, Cavalier King Charles Spaniels may become shy or aggressive towards unfamiliar people or animals. Additionally, dogs that have had positive experiences with grooming procedures such as nail trimming or ear cleaning during socialisation are less likely to resist these procedures later on making grooming easier for both the owner and pet.
Socialising your Cavalier King Charles Spaniel during their critical period is an essential component in their overall training plan. It helps them develop into confident well-rounded adults that are comfortable navigating different environments with ease while reducing potential behavioural issues caused by fear or anxiety.
The Critical Period for Socialisation in Puppies
Explanation of the critical period
The critical period for socialisation in puppies is a specific time frame when puppies are most receptive to learning and adapting to new experiences. This period typically starts at around 3 weeks old and continues until the puppy is approximately 14 weeks old.
During this time, puppies are more open and accepting of new experiences, sights, sounds, smells, people, animals, and environments that they encounter. Puppies who miss out on this critical period may struggle with fear or anxiety later on in life when faced with new experiences.
This can result in behavioural problems such as aggression or excessive fearfulness. That's why it's crucial to socialise your Cavalier King Charles Spaniel puppy during this time frame so that they can develop into a well-adjusted adult dog who is confident and comfortable in a variety of situations.
Why it is important to socialise puppies during this time
Socialising your Cavalier King Charles Spaniel puppy during the critical period has many benefits. It exposes them to different sights, sounds, smells, people, animals, and environments that they may encounter throughout their lives.
By doing so early on when they are most receptive to learning about these things, you help them build confidence and reduce the risk of developing anxiety or fear-based behaviours later in life. Socialisation also helps your puppy learn how to interact appropriately with other dogs and humans.
Puppies who aren't properly socialised may become aggressive or defensive around unfamiliar dogs or people which can make walks or trips outside stressful for both the dog owner and their pet.
Additionally, socialising your pup provides an opportunity for bonding between you two as you guide them through these new experiences giving him reassurance while exploring his environment. It's important for a puppy owner take advantage of this critical window as it can help create a stronger bond with their dog.
Sale
Sale
Sale
Steps to Socialising Your Cavalier King Charles Spaniel Puppy
Introducing your puppy to new people and animals
When introducing your puppy to new people and animals, it is important to remain calm and composed. Dogs are highly intuitive creatures, meaning they can easily pick up on our emotions. If you're nervous or anxious, your puppy will likely feel the same way.
Start by introducing your puppy to friends and family members that are comfortable around dogs. This will help build positive socialisation experiences for your pup.
It's important to take things slowly, especially when introducing a new animal into the mix. Instead of letting them interact right away, give them time to acclimate to each other's presence.
Let them sniff each other out from a safe distance before getting any closer. Be mindful of body language during introductions as well.
If either party seems tense or uncomfortable, take a step back and try again later. Remember that socialisation is about building positive experiences for your pup, so don't force any interactions that don't feel natural.
Tips for introductions:
– Stay calm and composed – Introduce the puppy slowly
– Give the puppy time to acclimate – Pay attention to body language
Common mistakes to avoid:
– Forcing interactions – Rushing introductions – Becoming overly anxious or nervous
Exposing your puppy to new environments
Socialising your Cavalier King Charles Spaniel involves more than just meeting new people and animals – it also means exposing them to different environments.
This could include everything from busy city streets or quiet parks, bustling shopping malls or calm coffee shops. The key here is variety – the more environments you expose your pup to as a puppy, the more adaptable they'll be as an adult dog.
Start by taking short trips to new places, allowing your pup to get comfortable with the sights, sounds, and smells of each location. As your puppy grows more comfortable, you can increase the length of these outings.
However, it's important not to overdo it – overwhelming your pup with too much stimuli at once can be counterproductive. Instead, focus on building up their confidence gradually.
Examples of places to take your puppy:
– Parks – Beaches – Coffee shops
– Malls – Streets with different noises and people
How often should you expose your puppy to new environments?
It's important not to overwhelm your pup by exposing them to too many new environments at once. Start by taking short trips a few times a week and gradually build up from there.
Aim for consistency – regular experiences will help build positive associations for your pup. As they grow older and more confident, you can start introducing them to more challenging environments on a less frequent basis.
Training Techniques for Socialising Your Cavalier King Charles Spaniel Puppy
Positive Reinforcement Training Methods:
When it comes to socialising your Cavalier King Charles Spaniel puppy, positive reinforcement training is the most effective method.
This type of training involves rewarding good behaviour with a treat or praise, which encourages your puppy to repeat that behaviour.
Positive reinforcement helps build trust and a positive relationship with your puppy, and it can be used in various situations to promote socialisation. One of the easiest ways to use positive reinforcement is by offering treats or toys when your puppy interacts well with other dogs or people.
You can also provide rewards when he behaves calmly in different environments. For example, if you take your puppy to the park and he doesn't bark at other dogs, reward him with his favourite treat.
Clicker Training:
Clicker training is another popular method of positive reinforcement that can be used in socialisation training. It involves using a clicker tool to make a noise when your puppy responds appropriately to a command.
The clicker sound serves as an immediate reward for good behaviour which makes it easier for puppies to understand what they did right. To use this method, you need a clicker tool and some treats.
Start by teaching your puppy what the clicking sound means by associating it with food rewards.
Then, begin working on specific behaviours such as responding positively around strangers or other animals while using the clicker tool as an immediate reward.
Importance of Consistency in Training:
Consistency is crucial when it comes to socialising your Cavalier King Charles Spaniel puppy effectively. You should stick to a regular schedule for exposure and training throughout the critical period of socialisation – between 7-14 weeks old – or risk missing out on this vital developmental time frame.
Make sure everyone who interacts with the puppy uses the same training techniques and commands. Consistency can also help your puppy feel secure, knowing what to expect.
If you are consistent in your training, your puppy will learn quickly what is expected of them and be more willing to socialise with other dogs and people while enjoying new experiences.
Positive reinforcement techniques like treats, toys, and praise work well for socialising your Cavalier King Charles Spaniel puppy.
Clicker training can also be used as an effective method to get immediate feedback on good behaviour. Consistency is key when it comes to ensuring that your puppy receives the best possible socialisation experience during their critical period of development which leads to a happy well-adjusted adult dog who enjoys new experiences with ease.
Common Challenges in Puppy Socialisation and How to Overcome Them
Overcoming Common Fears or Phobias that Puppies May Develop
While socialisation is an essential part of puppy training, it's crucial to be aware that some puppies may develop fears or phobias during the process. For instance, a puppy may develop a fear of people if they have been approached too quickly by strangers. Similarly, loud and sudden noises like traffic or fireworks can cause puppies to become fearful and anxious.
It is essential to note that these fears can be prevented with proper socialisation training techniques. One way to overcome such fears is through desensitisation.
This involves exposing your puppy gradually to the object or situation they are afraid of while giving them treats and positive reinforcement. For instance, if your puppy is fearful of strangers, you can ask friends or family members to interact with your pup slowly and gently until they become comfortable around new people.
Other Common Socialisation Challenges
Along with fear development, there are other challenges that pet owners typically face when trying to socialise their puppies. One common issue is an over-excited response when meeting new people or other animals.
Some puppies will react by jumping up on strangers, while others may bark excessively at new dogs. To overcome these challenges, it's important to establish clear boundaries for your pup through training methods like positive reinforcement techniques.
You should praise good behaviour while correcting bad behaviour through redirection instead of punishment; this helps establish boundaries without causing fear in your puppy. Another crucial aspect of overcoming common socialisation challenges is being patient with your pup; remember that every dog learns differently and at their own pace.
Conclusion
Socialising your Cavalier King Charles Spaniel puppy is critical for ensuring they grow into healthy and well-adjusted adults.
While there might be some challenges along the way, these can be overcome with proper training and patience.
Remember to expose your pup gradually to new people, animals, and environments while offering plenty of positive reinforcement.
Socialisation is a crucial component of puppy training that helps dogs become well-adjusted members of society.
With proper training techniques and consistency, your Cavalier King Charles Spaniel puppy can grow up to be a happy and well-behaved companion for years to come.
Last update on 2023-12-10 / Affiliate links / Images from Amazon Product Advertising API