An Introduction to Cavalier King Charles Spaniels and Seizures in Dogs
Cavalier King Charles Spaniels are small, affectionate dogs that were originally bred for royalty. These dogs have a friendly and outgoing temperament, making them popular pets.
However, they are also prone to certain health conditions, one of which is seizures.
Seizures are a sudden and uncontrolled burst of electrical activity in the brain that can cause a range of symptoms such as shaking, loss of consciousness, and convulsions.
These episodes can be scary for both the dog and their owner. While seizures can occur in any breed of dog, Cavalier King Charles Spaniels are particularly susceptible.
Understanding the causes of seizures in Cavalier King Charles Spaniels is essential for owners and veterinarians alike.
Not only does it help with early detection and treatment but also provides insights into preventive measures to minimize the risk for future occurrences.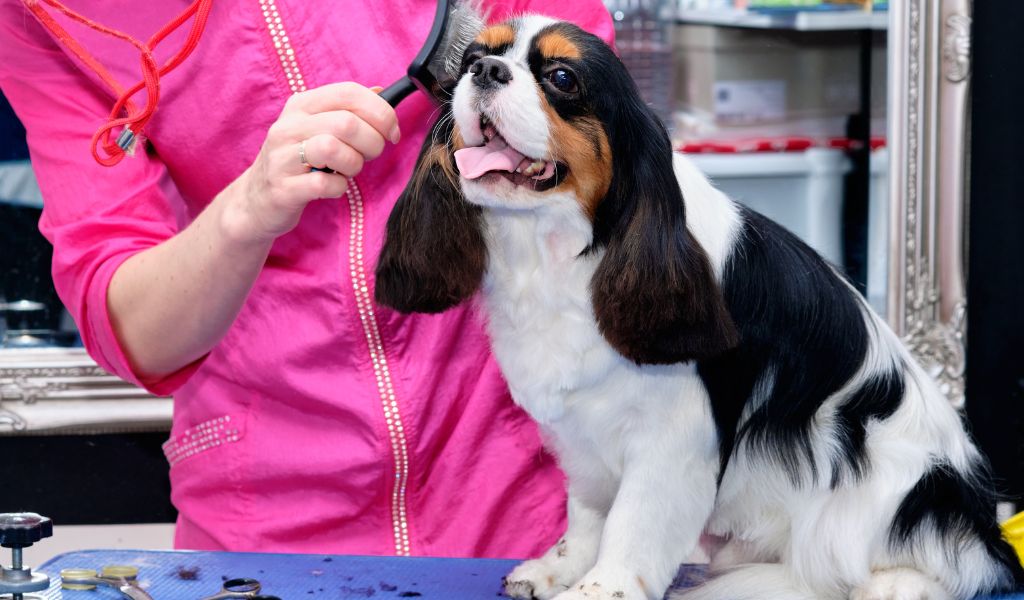 The Basics: Genetic Factors
Genetic factors play a significant role in causing seizures in dogs. Many breeds have specific genetic conditions that predispose them to epilepsy or other seizure disorders.
In Cavalier King Charles Spaniels, three distinct genetic conditions have been identified as potential causes of seizures:
Syringomyelia: This is a condition where fluid-filled cavities develop within the spinal cord tissue leading to pain or discomfort that can trigger seizures.
Syringomyelia occurs when fluid-filled cavities develop within the spinal cord due to pressure created by a misaligned skull and brainstem.
This misalignment puts pressure on the cerebellum, where the fluid-filled cavities accumulate over time leading to chronic pain and progressive neurological symptoms such as seizures.
Episodic Falling Syndrome: This is an inherited disorder where affected dogs experience sudden muscle weakness or paralysis episodes similar to fainting spells.
These episodes typically last for several minutes and may include tremors or even convulsions leading to generalized tonic-clonic (GTC) seizures
Episodic Falling Syndrome is often triggered by excitement or stress.
Primary Secretory Otitis Media: This condition affects the inner ear causing inflammation leading to pain discomfort which may trigger seizure activity.
Primary secretory otitis media (PSOM) is also considered a hereditary disease often seen in Cavalier King Charles spaniels with symptoms like head shaking, circling behaviour as well as even epileptic seizure.
Understanding these genetic conditions that cause seizures in Cavalier King Charles Spaniels is crucial for managing and preventing seizures in affected dogs.
With early detection, proper treatment, and management strategies, it's possible to improve the quality of life for these beloved furry friends.
The Environmental Factors: Diet, Toxins, Stress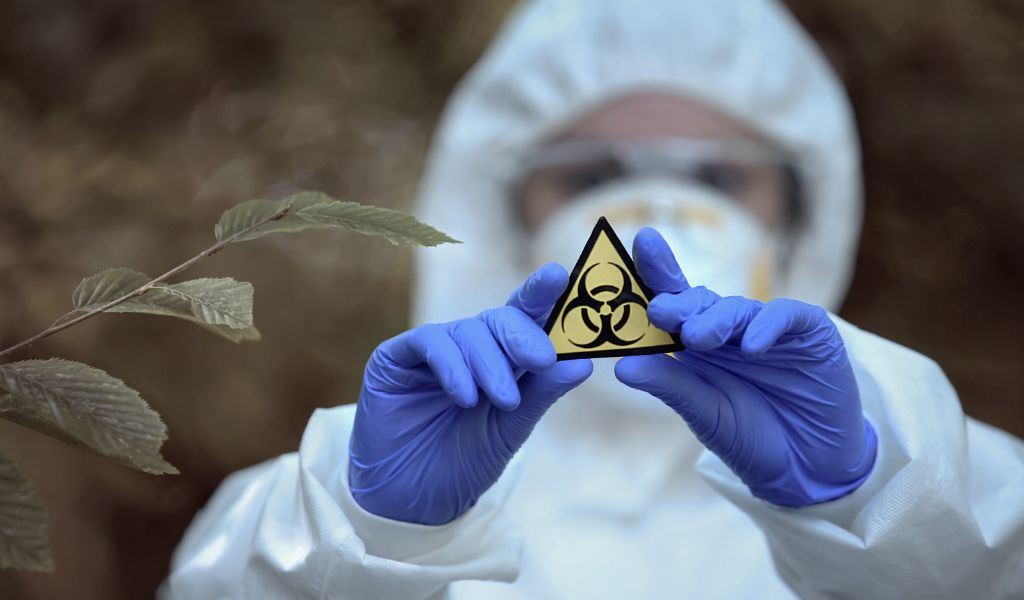 Exposure to Toxins
Exposure to toxins is one of the most common environmental factors that can cause seizures in dogs. Toxic substances that may trigger seizures include household cleaning products, insecticides, pesticides, and certain plants.
Cavalier King Charles Spaniels are more susceptible to toxin-induced seizures than other breeds due to their small size and sensitivity. The symptoms of toxin-induced seizures may vary based on the substance ingested.
Some signs that your Cavalier King Charles Spaniel has ingested a toxic substance include vomiting, diarrhea, lethargy or hyperactivity, confusion or disorientation.
If your dog displays these symptoms or has a seizure after being exposed to a toxin, seek veterinary attention immediately.
Changes in Diet or Medication
Changes in diet or medication can also trigger seizures in dogs.
For example, some dogs may have an allergic reaction to certain ingredients present in commercial dog food which causes seizures.
Similarly, some medications prescribed for other illnesses may interfere with brain chemistry leading to seizure activity.
To minimize the risk of diet-related seizure activity it is important for dog owners to provide high-quality food with minimal additives or preservatives.
If you notice any sudden change in your Cavalier King Charles Spaniel's behaviour following starting new medication contact the veterinarian immediately.
Stress and Anxiety
Stress and anxiety are common triggers for seizure activity among Cavalier King Charles Spaniels as well as many other breeds of dogs.
Stressful events, such as a move to a new home, the death of another pet or family member, may trigger seizures in dogs.
To minimize the risk of stress-related seizure activity it is important to provide a calm and stable environment for your Cavalier King Charles Spaniel.
Daily exercise and playtime can also help reduce stress levels in dogs.
If your dog is experiencing seizures related to anxiety or stress, talk to your veterinarian about possible medication or behaviour modification techniques that can help reduce the frequency or severity of seizures.
Diagnosing Seizures in Cavalier King Charles Spaniels
Seizures in Cavalier King Charles Spaniels can be difficult to diagnose as there is no single test that can confirm the condition.
A veterinarian will often perform a thorough physical examination of the dog, including their medical history, to rule out other possible causes of the seizures.
Blood tests and imaging tests, such as MRI or CT scans, may also be ordered to check for any underlying health issues that could be causing the seizures.
In addition to these tests, a veterinarian may also recommend an electroencephalogram (EEG).
This test measures brain activity and can help identify abnormal patterns that are associated with seizures.
If an EEG confirms seizure activity, a veterinarian may refer the dog to a veterinary neurologist for further evaluation and treatment.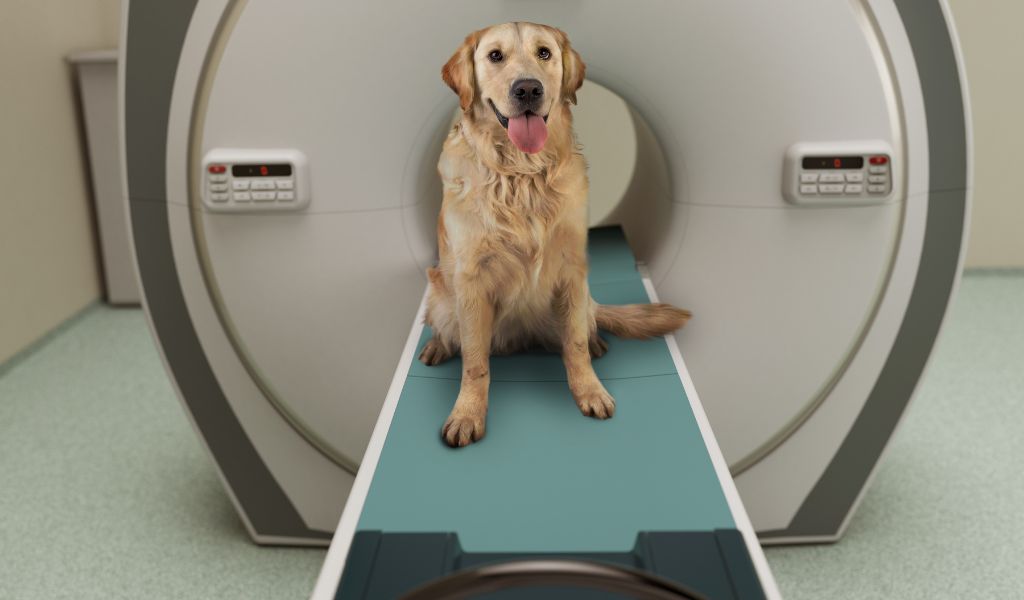 Treatment options for seizure management
Once a diagnosis of seizures has been made in a Cavalier King Charles Spaniel, treatment options will depend on the severity and frequency of the seizures.
For dogs with infrequent or mild seizures, medication may not be necessary. However, if the seizures are severe or frequent enough to impact their quality of life, medication is usually required.
The most common medications prescribed for seizure management in dogs include phenobarbital and potassium bromide. These medications work by stabilizing electrical activity in the brain and reducing seizure activity.
However, they do have potential side effects such as increased thirst and urination or digestive upset.
In some cases where traditional medications are not effective at controlling seizures or have too many side effects for the dog to tolerate them well enough to continue taking them long term successfully there has been some success found using CBD oil derived from hemp plants as an alternative natural remedy option.
Lifestyle changes to help manage seizures
Alongside medication, lifestyle changes can also be helpful in managing seizures in Cavalier King Charles Spaniels.
These can include modifying the dog's diet to reduce potential triggers such as food allergies or ingredients that may cause inflammation and improve gut health which is thought to be linked to seizure activity.
Some owners have found success with using supplements such as omega-3 fatty acids, magnesium and vitamin B6 which can help reduce stress and calm the nervous system thus reducing seizure triggers.
Owners of Cavalier King Charles Spaniels with seizures should also avoid any potential environmental triggers, such as toxins or loud noises that may increase stress or anxiety levels.
Regular exercise and playtime, along with a consistent daily routine, can also help keep the dog calm and reduce their overall stress levels.
Conclusion
Summary of Key Points Discussed
Seizures in Cavalier King Charles Spaniels can be caused by genetic and environmental factors. The breed is predisposed to a few genetic conditions that can cause seizures, including syringomyelia, episodic falling syndrome, and primary secretory otitis media.
Environmental factors such as exposure to toxins and changes in diet or medication can also trigger seizures in these dogs. Early detection and management are crucial for improving the quality of life for affected dogs.
Seizures can be scary for both the dog and their owner, but with proper treatment and lifestyle changes, they can be managed effectively. Treatment options include anticonvulsant medications, dietary modifications, and stress reduction techniques.
Importance of Early Detection and Management
Early detection of seizures is important because it allows for timely intervention to manage the condition.
If left untreated, seizures can become more frequent or severe over time and cause permanent brain damage or even death.
Managing seizures involves working closely with a veterinarian to determine the underlying cause of the seizure(s) and developing an appropriate treatment plan.
In addition to medical interventions, lifestyle changes such as reducing stress levels through environmental modifications or behaviour training may also help manage seizures in these dogs.
By detecting and managing seizures early on, owners can help their furry companions live happier lives.
Last update on 2023-09-28 / Affiliate links / Images from Amazon Product Advertising API