If you've ever wondered whether or not Quorn is safe for your dog to eat, you're not alone.
Many dog owners are unsure about what their pet can and can't eat.
While there are some human foods that are totally off-limits for dogs, others – like Quorn – are actually okay in small amounts.
Dogs can eat Quorn, but only in small amounts. Quorn is a meat-free product that is made from mycoprotein, which is a type of fungus. While Quorn is not harmful to dogs, it does not provide them with any nutritional benefits and may even cause some digestive issues due to the other ingredients that is contains. So, while Quorn is safe for dogs to eat, it's best to give them only a small amount as part of a balanced diet.
Should you feed Quorn to dogs?
In reality quorn provides no nutritional value for your dog so you would be wasting money, time and effort if you fed this product to your pet.
Your dog needs meat as a source of protein and other nutrients in order for him to maintain a healthy lifestyle and quorn provides him with no benefits.
But can dogs eat Quorn anyway?
Technically your dog can eat small amounts of Quorn and it shouldn't cause him any problems.
The big issue with quorn, for dogs, is that it is pointless feeding it to them.
Quorn contains salt, sugar and other additives to give it a meaty type flavour and many of these additives are unsuitable and unsafe for dogs to consume in large quantities.
Quorn is also deficient in terms of the amino acids that dogs need and which are found in meat based food sources.
Protein is one of the most important parts of your dog's diet and Quorn, quite simply, does not contain the nutrients that dogs need.
If you have leftovers from a meal that you want to give to your dog then, providing it's a small amount, he's probably going to be okay, but if you are thinking of using Quorn as a main source of your dog's diet ( to replace meat ) then you really need to think again.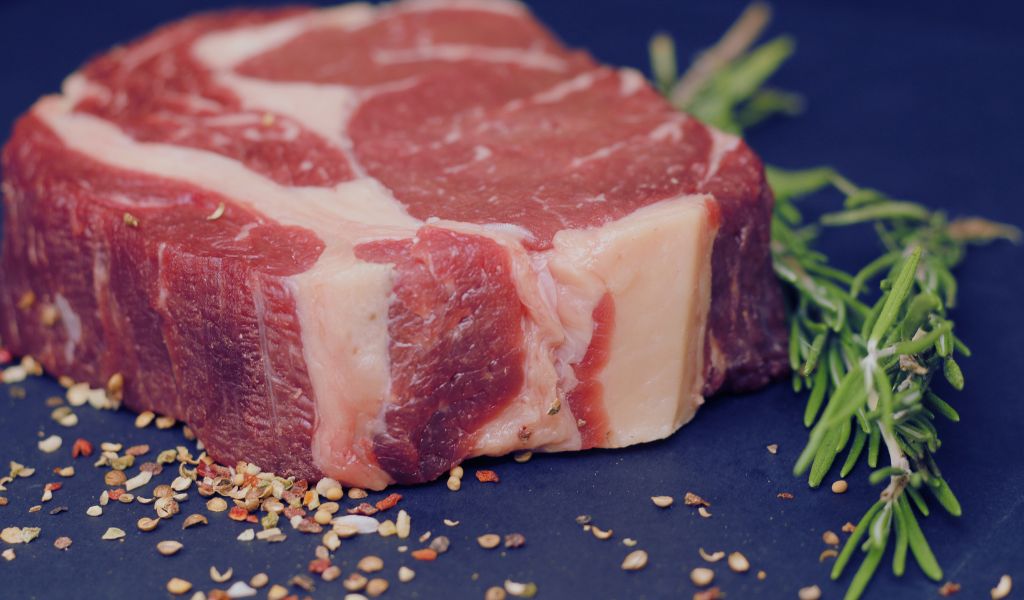 Can dogs eat Quorn products such as sausages?
No, and the biggest reason is that they contain additives to make them taste like the meat products that they replace with many of these additives posing a risk to your dog's health.
They also contain vegetables such as onions which are toxic to dogs and should not be fed.
Salt levels are also above those that are healthy for dogs and eating these products can lead to dehydration and sodium poisoning.
Is Quorn bad for dogs?
It's important to remember that Quorn has been developed to suit the human diet and, for people it can be a healthy source of protein and other nutrients.
However, this does not make it safe for other species, such as dogs, to eat.
It simply is not suitable for a dog's diet and often contains additional ingredients ( to make it taste like meat ) that aren't safe for dogs to consume.
Speak to your vet and get professional advice
There are lots of sources of information about Quorn and similar vegetarian products and many advocate that it is perfectly okay to feed things such as vegetarian sausages, burgers, bacon and similar to dogs, but, my research does not support this view.
Before you go ahead and make changes to your dog's diet I recommend that you consider speaking with your vet to get their professional advice and qualified opinion.
Vegetarian products contain flavourings and additives to make them taste like meat – and most of these additives can present some real risks to the health of your dog which, I am sure, you don't want to take.
So, if in doubt talk to your vet.
THE RISKS OF FEEDING QUORN TO DOGS
Here are some potential risks and considerations:
Nutritional Balance:
Dogs have specific nutritional requirements that are different from humans. They need a certain balance of nutrients, vitamins, and minerals to maintain their health, which may not be provided by Quorn.
Quorn is not a complete protein source for dogs and lacks certain essential amino acids that are vital for their health.
Digestibility:
Dogs may have difficulty digesting mycoprotein, which can lead to gastrointestinal issues such as vomiting, diarrhoea, or constipation.
Some dogs might be more sensitive to new foods and could experience digestive upset when their diet is altered.
Allergic Reactions:
Some dogs might be allergic to the ingredients in Quorn, leading to symptoms like itching, swelling, or difficulty breathing.
Mycoprotein itself or other ingredients used in Quorn products (like egg white, which is used as a binder in some products) might cause allergic reactions in some dogs.
Additives and Ingredients:
Quorn products often contain additional ingredients, such as onions and garlic, which are toxic to dogs.
Some Quorn products might contain artificial additives, spices, or seasonings that are not suitable for dogs.
Choking Hazard:
Depending on the form in which it is fed, Quorn pieces might pose a choking hazard, especially for smaller dogs.
Obesity and Overfeeding:
Overfeeding or providing too many treats, even in the form of human food like Quorn, can contribute to obesity and related health issues in dogs.
Unknown Long-Term Effects:
There is limited research on the long-term effects of feeding mycoprotein to dogs, so it's unclear how it might impact their health over time.
FAQs
Is Quorn safe for dogs to eat?
While Quorn is not toxic for dogs, it is not recommended as part of their diet. Quorn is a brand of meat substitutes made from mycoprotein, a protein-rich food source derived from fungi. It may not be well-digested by dogs and could potentially cause gastrointestinal upset. As always, if you are considering changing your dog's diet, you should consult with a vet first.
Can Quorn cause allergies in dogs?
Yes, it's possible. Just as with humans, dogs can have allergic reactions to any food, and that includes Quorn. If your dog shows signs of an allergic reaction, such as vomiting, diarrhea, itching, or difficulty breathing after eating Quorn, you should contact your vet immediately.
My dog accidentally ate Quorn. What should I do?
If your dog has accidentally eaten Quorn, monitor them closely for any adverse reactions. If they show signs of an allergic reaction, gastrointestinal upset, or any other concerning symptoms, contact your veterinarian immediately. In most cases, a small amount of Quorn will not harm a dog, but it's always best to err on the side of caution.
Does Quorn provide any nutritional benefits for dogs?
Quorn is rich in protein, but it's not an optimal source of protein for dogs. Dogs need animal-based proteins which contain all the essential amino acids in the right proportions. While Quorn isn't harmful in small amounts, it shouldn't replace meat in your dog's diet.
Can I use Quorn in homemade dog food?
It's not recommended to use Quorn as a primary protein source in homemade dog food. Dogs are primarily carnivorous and thrive on diets that include animal-based proteins. However, if you are considering making homemade dog food, you should work with a vet or a pet nutrition expert to make sure the diet is balanced and meets all of your dog's nutritional needs.
Final Words
You may be a non meat eater that uses Quorn which is a perfectly safe and healthy option for humans – it has been developed with human dietary needs in mind.
However, this does not mean that it is safe for your dog ( or any of your other pets ) to eat.
Your dog needs a meat based diet to thrive and products like Quorn are simply incapable of providing him with the nutrients that he requires.