Have you ever wondered how to train an English Springer Spaniel to sit? This breed is known for being intelligent, eager to please, and highly trainable.
But as with any dog, it's essential to use the right techniques and understand your pet's behaviour.
In this article, we'll dive into the best methods for teaching your Springer Spaniel to sit on command.
The Springer Spaniel Mindset
Before diving into the nitty-gritty of how to train an English Springer Spaniel to sit, it's crucial to understand your dog's mindset.
This will ensure you're on the same wavelength, making training a breeze.
A Quick Learner
English Springer Spaniels are known for their quick wit and ability to learn new commands swiftly.
They're eager to please their owners, which means they're typically more receptive to training.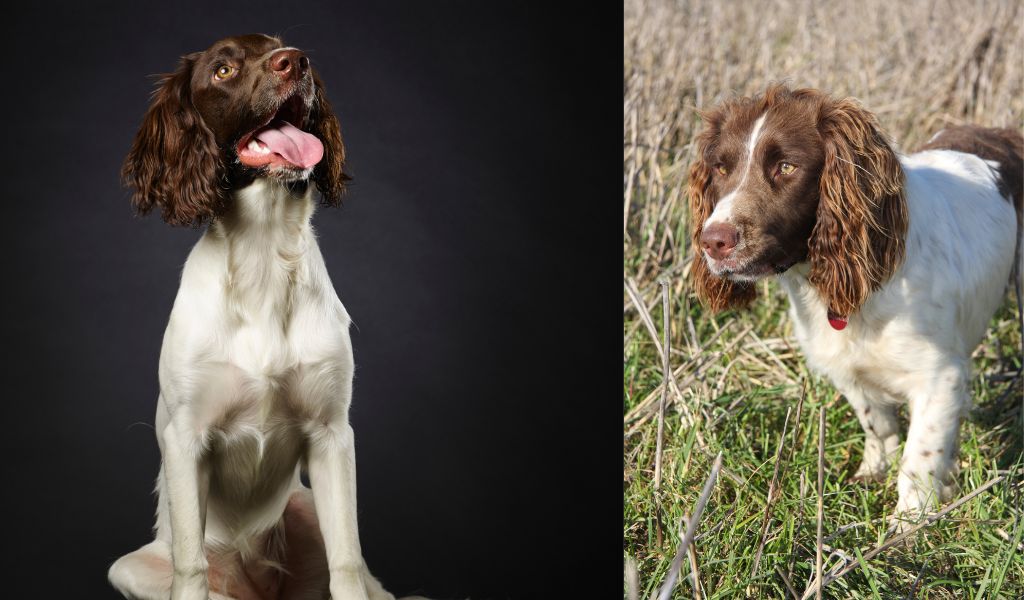 A Social Butterfly
These energetic dogs thrive on social interaction and playtime.
As a result, they're likely to be more attentive and engaged during training sessions if you incorporate play and socialisation.
A Sensitive Soul
Springer Spaniels are sensitive by nature, so harsh training methods or punishment might backfire.
Instead, focus on positive reinforcement to ensure your dog's confidence remains intact.
The Sit Command: A Step-by-Step Guide
Tips for Training Success
To make the most of your training sessions, keep these tips in mind:
Keep sessions short and sweet: Aim for 5-10 minutes per session to prevent your dog from getting bored or overwhelmed.
Be consistent: Use the same command and hand signal every time to avoid confusion.
Timing is key: Reward your dog as soon as they sit to reinforce the behaviour.
Practice regularly: Consistent practice will help solidify the behaviour in your dog's mind.
Common FAQs
Q: How long does it take to train an English Springer Spaniel to sit?
A: While each dog is different, most Springer Spaniels can learn the sit command within a week or two with consistent practice.
Q: My dog seems uninterested in training. What should I do?
A: Try changing up the treats, incorporating play, or switching to a more exciting environment to rekindle your dog's interest in training.
Q: What should I do if my dog doesn't sit on command?
A: Be patient and give your dog time to process the command. If they still don't sit, review the training steps and ensure you're being consistent in your approach. Remember, positive reinforcement is key, so avoid scolding or punishing your dog if they don't respond immediately.
Q: Can I train my English Springer Spaniel to sit using a clicker?
A: Absolutely! Clicker training is an excellent method for teaching new commands, including "sit." Simply click the clicker as soon as your dog sits, then reward them with a treat and praise.