Developing your English Springer Spaniel's responsiveness to the stop whistle is a crucial aspect of gundog training.
By honing this skill, you can maintain better control over your dog, particularly when working.
With dedication and consistency, your English Springer Spaniel will learn to stop dependably whenever you blow the whistle.
The Significance of Stop Whistle Training for English Springer Spaniels
The stop whistle command is critical for English Springer Spaniels for the following reasons:
Enhancing control over your dog in various situations, not solely during hunting activities.
Preventing your English Springer Spaniel from pursuing game, ensuring a safe and responsible hunting environment.
Cultivating a secure and effective working relationship with your gundog.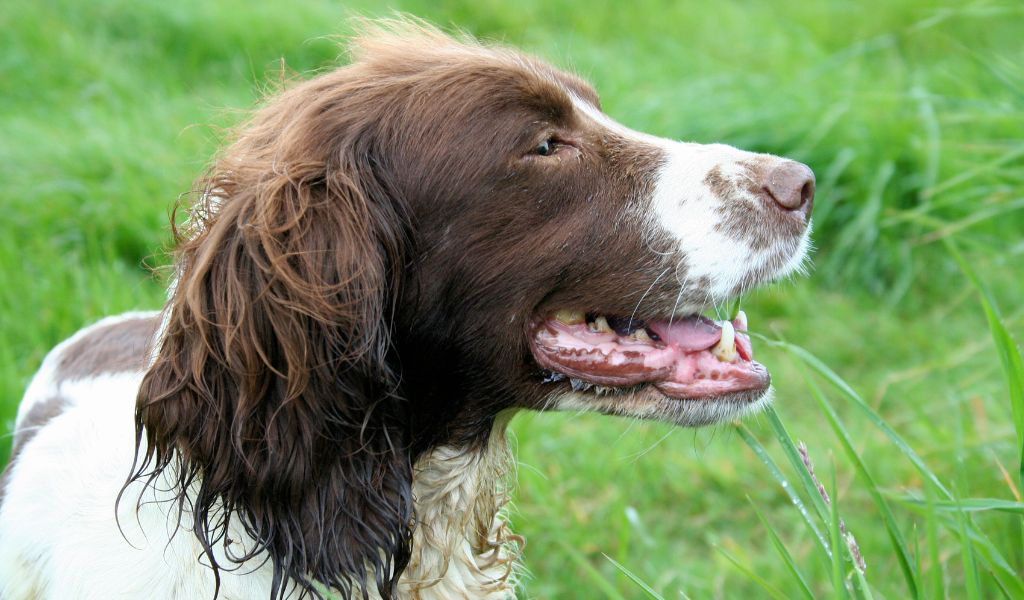 Establishing a Foundation for Stop Whistle Training
Before initiating stop whistle training, ensure that your English Springer Spaniel has already learned the "sit" or "hup" command.
If not, start by teaching your dog these basic commands before advancing to whistle training.
Introducing the Stop Whistle Command to Your English Springer Spaniel
Incorporating the stop whistle into your English Springer Spaniel's training is relatively straightforward.
Once your dog understands the sit command and corresponding hand signal, add the whistle to the training process.
Every time you instruct your dog to sit, blow the whistle and use the hand signal simultaneously.
Gradually transition to using only the whistle and hand signal, phasing out the verbal command.
Advancing Your English Springer Spaniel's Stop Whistle Proficiency
Allow your English Springer Spaniel to roam freely in a controlled area and use the whistle command to halt their movement.
If your dog does not stop, calmly lead them back to the location where they should have stopped and repeat the whistle command, hand signal, and verbal command.
Be prepared to rely on the verbal command and hand signal as backup while your English Springer Spaniel adjusts to the stop whistle.
Applying the Stop Whistle Command During Hunting Exercises
As your English Springer Spaniel becomes more adept with the stop whistle command, begin implementing it during hunting drills.
Initially, avoid stopping your dog too frequently during hunts to prevent hesitancy or reluctance to continue hunting.
Conclusion and final thoughts
With regular practice, your English Springer Spaniel should demonstrate increasing responsiveness to the stop whistle command when running free or hunting.
Gradually introduce more complex environments and situations to further refine their skills.
Patience and consistency are key to nurturing a well-trained gundog.
In conclusion, mastering the stop whistle command is an essential component of training your English Springer Spaniel.
Begin with fundamental commands and progressively advance through different training phases to create a solid foundation for future steadiness work.
Last update on 2023-09-04 / Affiliate links / Images from Amazon Product Advertising API