Easyspanieltraining.com aims to help spaniel and other dog owners and trainers, regardless of their location, with the raising, care and training of their dogs.
No matter what type of dog you own or are thinking of getting, the information, advice and tips that you will find in these pages, will help you on your spaniel training, and dog ownership, journey.
Whether you intend to work your spaniel or just want a well behaved pet, you'll find help here.
I'm from the north west of England, living in the beautiful Lancashire countryside in an area called the Forest of Bowland.
We're surrounded by hills and fells that are covered in heather, rushes and several forests and other areas of woodland.
Although I'm based in England, everything that we do and talk about and video can be put into use by spaniel and dog owners worldwide.
If you have a dog that you are training then we are not limited by where we live.
You'll see my dogs are English Cocker Spaniels – they are both working bred dogs, rather than show dogs. 
The things that we will do can be applied to any breed of spaniel, whether English Cocker, American Cocker Spaniel, Clumber, Springer etc.
In fact because of the way that we do things, many of these training techniques can be used on other dog breeds successfully.
No matter what breed you own, I'd encourage you to get to know your dog, his temperament, what he enjoys doing, where he likes to go etc. Try to understand him.
I've been training spaniels for almost 30 years and have competed with spaniels in Field Trials and Working Tests with successes in both areas of competition and I've had the privilege of working alongside and being mentored by some great gundog trainers and judges.
One thing I've learned that is the most valuable lesson is to stay calm and not panic.
You'll see from my videos that I'm pretty relaxed with the dogs, we have boundaries, it's just that I manage them maybe differently from some 'harsher trainers'.
I've trained Cocker Spaniels and English Springer Spaniels from puppy age through to adult and I've also worked with some breeds of retrievers.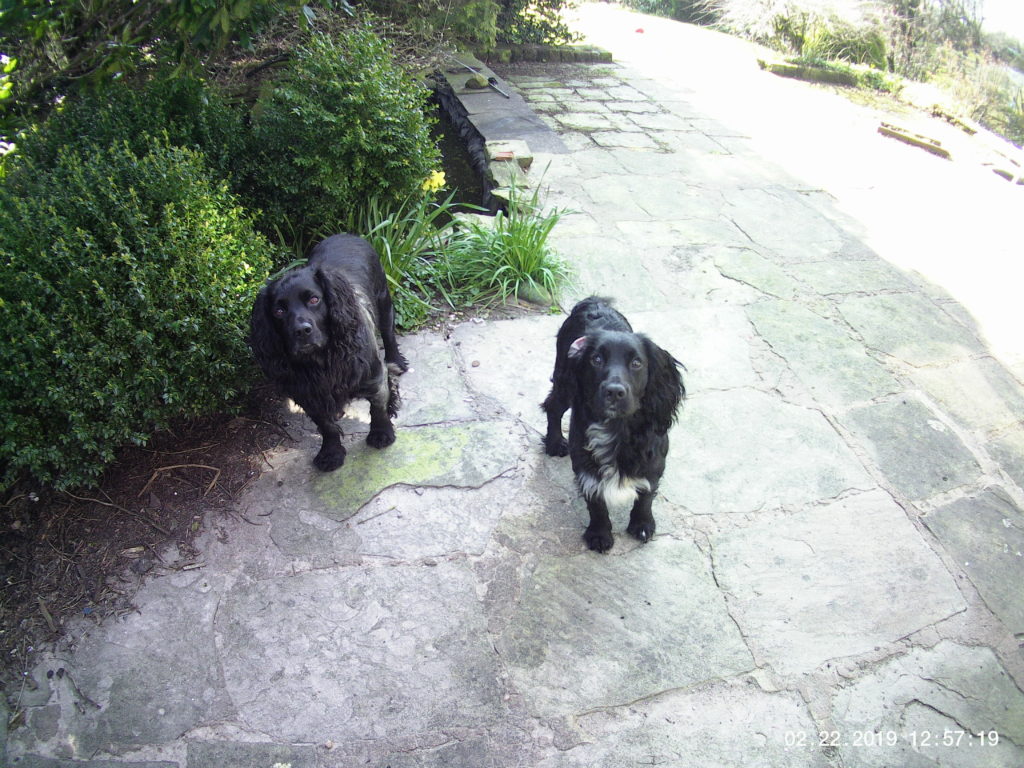 I've also shared homes with sheepdogs, terriers, many varieties of mongrels and lots of other breeds and have found that, no matter what, dogs are clever creatures that understand humans better than humans understand dogs.
In terms of spaniels I've found that most modern Cocker Spaniels and English Springers are really soft and biddable, my approach when training them is to be gentle, positive and encouraging, using lots of praise.
If the dog gets it wrong then we re-think and try something different, always ending with a positive, doing an exercise that the dog performs correctly, so we go home in a good frame of mind.
Punishment has no real place with modern spaniels or, for that matter, any type of dog.
During the shooting season, here in the UK, I take my dogs beating and picking up on shoots that are nearby.
Over the years I've learned a lot about spaniels, they are my favourite dogs and having spent time with Cockers and Springers I love both breeds.
I now have 3 Cocker spaniels, Boris, Nimrod and Betty. They are all related and are true characters.
You'll see pictures of them all scattered around this website and also featured in my Youtube videos, which I hope you'll find helpful.
We can never learn enough about dogs and their behaviour, and I to this end I took a Canine Psychology qualification several years ago which provided a great insight into how dogs think.
If you are interested in training a Cocker spaniel, a Springer or any dog, whether as a working dog or as a pet, then I'd encourage you to learn as much as you can.
There are some great resources out there in the form of books, videos and websites. Many of the older training books are gold – you'll learn a lot from them.
Dog training can be fun – spaniel training is brilliant. You'll have good days and some that are not so good and it'll keep you fit too.
Take it slow and steady and enjoy it. Always remember that your spaniel wants to please you and he'll always try his best.  Give him every opportunity to do so and you'll have great fun.
Enjoy your time with your puppy and dog.
If you have any questions then please get in touch and I'll do my best to help.
Steve
Keeper and trainer of spaniels and other dogs. Qualified in Canine Behaviour and award winner in numerous spaniel field trials and working tests.
Email: rascolians@gmail.com
Address: Lancashire, United Kingdom
Steve, and the gang