Probably the biggest decision that you'll make in your foray into the world of spaniels will be that of which spaniel should you get?
In making this decision it is useful to consider why you want to get a spaniel, whether for working or as a pet and companion.
Spaniels are a very adaptable, friendly and energetic breed. In my experience they make excellent shooting dogs, fantastic pets and are wonderful with children.
As a breed with hunting in it's genetics, a spaniel will require a good level of exercise. His ideal day will feature exercise, preferably running around after his nose, when the weather is damp and cool, getting dirty and muddy, followed by a good meal and a comfortable bed and sleep.
There are several spaniel breeds and we'll look at the more well known and popular breeds here.
The English Springer Spaniel
Having lived with Springer spaniels, trained them, worked them, competed with them and, brought twins up around them, I can say, with confidence, that the English Springer Spaniel is an excellent, all round working dog and family pet.
It is an active breed, however, with bundles of energy that, at times, can seem limitless.
This means that you will have to put effort in and keep them well exercised.
The breed is biddable, amenable and responsive to all aspects of training and, in my view, great fun and great with kids.
Like all dogs they can get into bad habits and you will need to be in control and the leader of the pack.
A great, energetic and popular breed.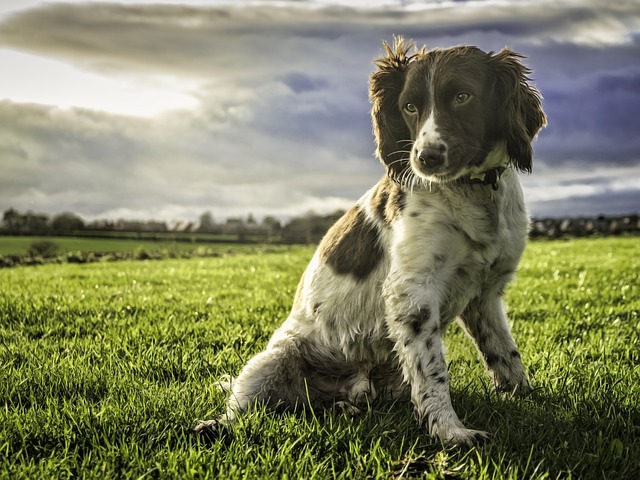 The Cocker Spaniel
The Cocker Spaniel is, without doubt, one of my favourites.
Alongside the Springer, the Cocker is an excellent working spaniel breed and family pet.
Slightly smaller than the Springer, the Cocker spaniel is a lively, busy dog, with a great personality ( probably larger than the Springer's) and masses of energy.
Cockers, like Springers are real powerhouses of the spaniel world and, as they are smaller, are more lended to get into the thickets of cover that may deter their larger cousins.
I have found that Cockers are lovely, biddable. dogs that are keen to learn.
I've noticed that they seem to mature later than Springer spaniels and that, as a breed they have more 'character'.
They are a little more difficult to train than Springers, simply due to their tendency to be more independent – which, in some areas, would be called 'intelligence'.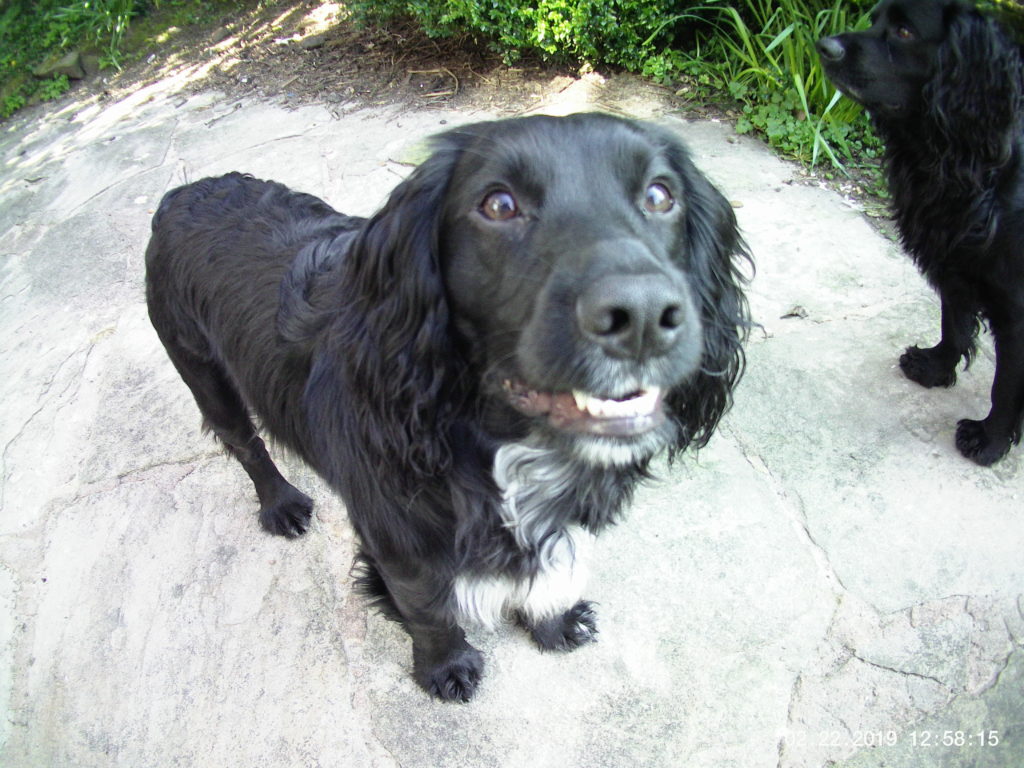 The Welsh Springer Spaniel
The Welsh Springer Spaniel is a very similar dog to it's counterpart the English Springer in terms of size.
Unlike the English Springer however, which can be lots of different color combinations, the Welsh Springer is always coloured red and white.
As a working dog the Welsh Springer Spaniel can be capable, it has a good nose and is not afraid of cover or water.
Not quite as trainable as the Cocker or English Springer and not as popular or as common, non the less, a good breed and a capable worker and friendly pet.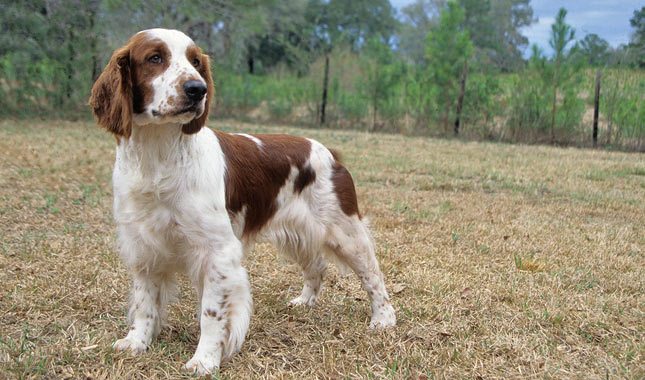 The Clumber Spaniel
The Clumber Spaniel is a cheerful dog, and was once thought to be the easiest of the spaniel breeds to train.
A cuddly dog, the Clumber is becoming rare and working dogs can be tricky to locate. 
The Clumber is a heavier, more well built breed than it's more popular counterparts and consequently, is a slower moving dog.
Whereas the other spaniels go at a gallop, the Clumber moves at a trot or fast stroll. 
The working Clumber spaniel can be easy to train and a good, useful hunter and retriever.
Like the other breeds he will come alive when he finds a scent and will explore it diligently until it disappears.
With his short legs and powerful body the Clumber can power his way through most cover.
He is also an excellent swimmer and his thick coat keeps him warm.
The Clumber is a calmer dog than the other spaniels, makes a great pet and family dog.
Like the others, he has personality, can be stubborn and can get up to tricks and mischief.
He enjoys a good, long walk, but also appreciates his creature comforts.
Like all of the other spaniel breeds he can be messy and can bring dirt into the house, so, if the state of your house is more important than the dog, then don't get a spaniel.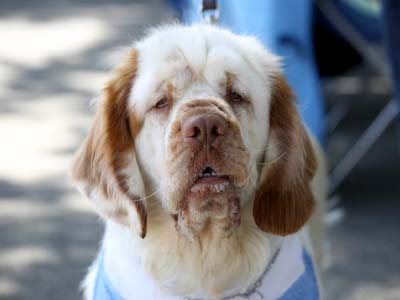 The Field Spaniel
The Field Spaniel has declined in popularity in recent years such to the extent that in the UK it is classified as an endangered breed.
Very similar in terms of size to the Cocker spaniel the working dog is rare and the breed has suffered from show breeding in recent decades.
A good working Field Spaniel is as good a working spaniel as can be found anywhere and will match the ability of a Springer or Cocker.
Field Spaniels tend to have solid colored coats  with very occasional markings on their chests. Like the other spaniel breeds they are patient family dogs that can make excellent pets and are good with children.
They are energetic dogs and, like the others, need to have some purpose in their lives, be it training or working  in order to keep them occupied.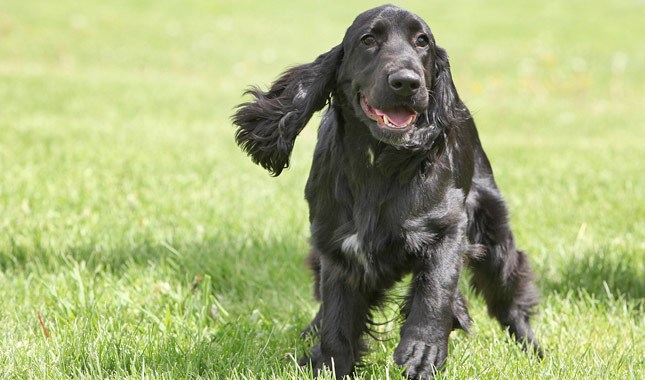 The Sussex Spaniel
The Sussex Spaniel has also declined in numbers and has also been classed as endangered in the UK after recovering from near extinction during World War Two.
The Sussex was bred for hunting during the late eighteenth century and is a slow paced, calm spaniel breed which is great around children.
The working ability of the Sussex Spaniel has been impacted badly through show dog breeding and good, capable working dogs are near as impossible to find.
However efforts are being made by enthusiastic breeders to develop the breed into a competent working spaniel breed again.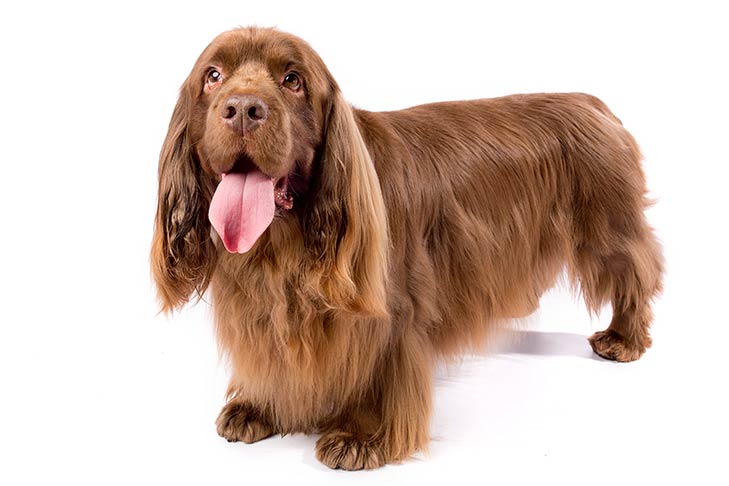 The German Spaniel
The German Cocker Spaniel is a dog that is hardly heard of outside of Germany.
This was a breed that became popular in the German state at the end of the 19th century when it was bred for hunting.
Known for it's fantastic scenting ability which has been compared to that of a Bloodhound, the German spaniel is a popular breed in Sweden where it is used for hunting wild boar.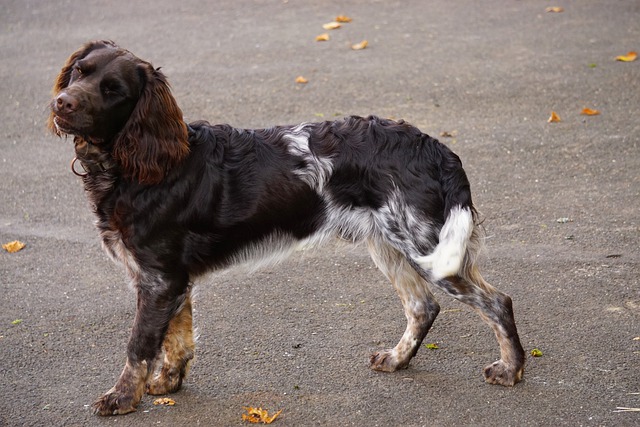 The Boykin Spaniel
The Boykin spaniel is a breed native to the USA where it is used in swamp land areas to hunt wildfowl and similar game.
Looking very much like the English Cocker Spaniel the Boykin is the state dog of South Carolina where every year September 1st is celebrated as the Boykin Spaniel Day.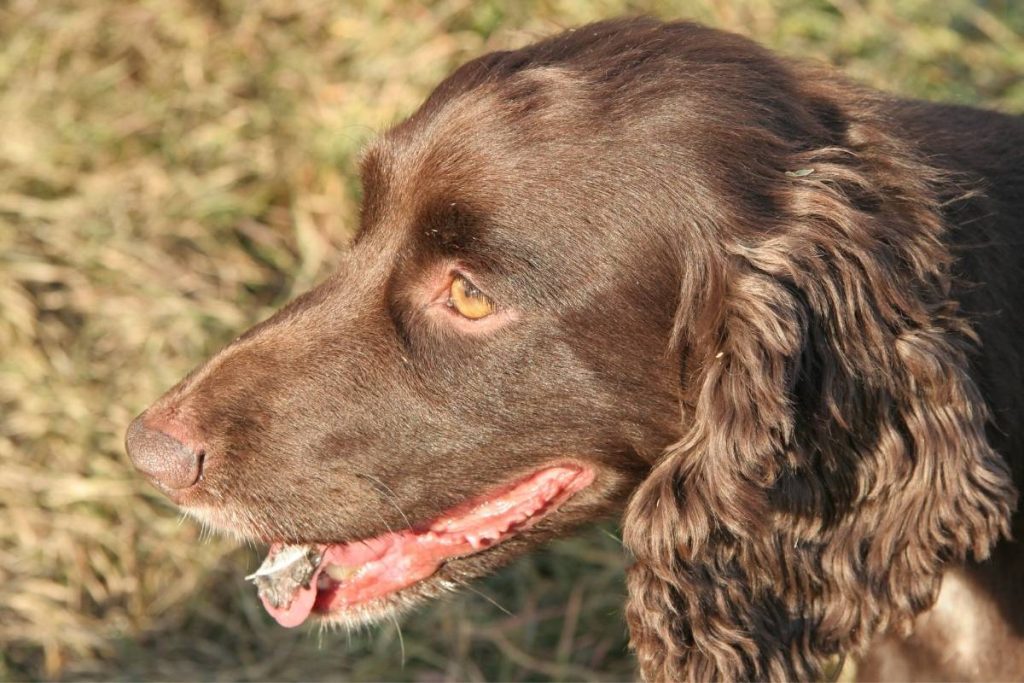 The Cavalier King Charles Spaniel
The Cavalier King Charles Spaniel is a small, elegant breed known for its friendly and gentle demeanor.
Hailing from the United Kingdom, these dogs sport a silky, wavy coat in four colour combinations: Blenheim, Black and Tan, Ruby, and Tri-colour.
Their expressive, soulful eyes and playful nature make them excellent family pets, as they easily bond with children and other animals.
These spaniels enjoy moderate exercise, such as daily walks or playtime in the garden, which keeps them happy and healthy.
Additionally, their intelligence and eagerness to please make them highly trainable, responding well to positive reinforcement methods.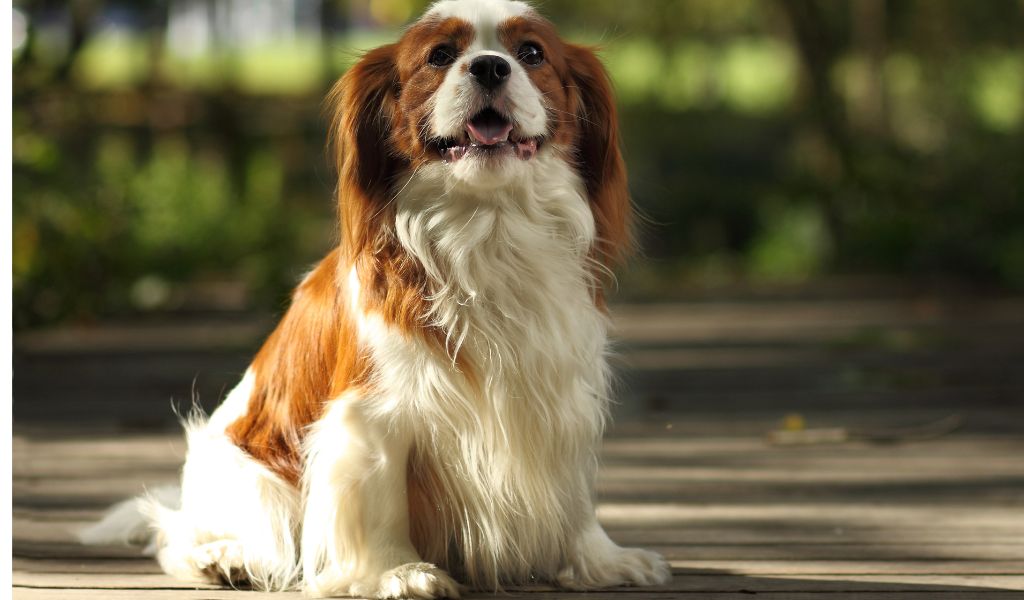 Which Spaniel Should I Get?
There's no question that spaniels are wonderful, all round dogs.
As a choice of breed for looks, character, likeability, friendliness and a willingness to learn, combined with ability and energy, the spaniel breeds are probably one of the best breed of dogs for family and working life.
They are very sociable and respond well to the 'pack like' existence of family life and are great with children.
Spaniels are, however, high energy dogs that require, and expect exercise and love to chase their noses after scents with a thrill of exploration and visiting new places.
To Sum Up
If you are looking for a dog to keep on the lead, or that will spend all of it's time in the house, or, if you want a handbag or trophy dog then – look at other breeds. 
On the other hand, if you are looking for an intelligent, characterful, loyal, friendly, trainable and attractive dog, which is good with children and full of beans then a spaniel is ideal.
With the correct upbringing, care and training any of the spaniel breeds can make an ideal pet, companion or competent working partner.
Last update on 2023-11-24 / Affiliate links / Images from Amazon Product Advertising API