There are many different breeds of spaniels with some being more common and well known than others.
One of the rarer breeds is the Sussex Spaniel which is officially recognised as a vulnerable native breed by the UK Kennel Club.
The breed originated in Hastings, Sussex, England where it was bred for working in thick cover, resulting in a short legged yet powerful spaniel breed with a thick, protective coat.
The Sussex spaniel has been under constant threat of extinction and it's survival is due to a dedicated following of owners and breeders who endeavour to maintain this wonderful spaniel.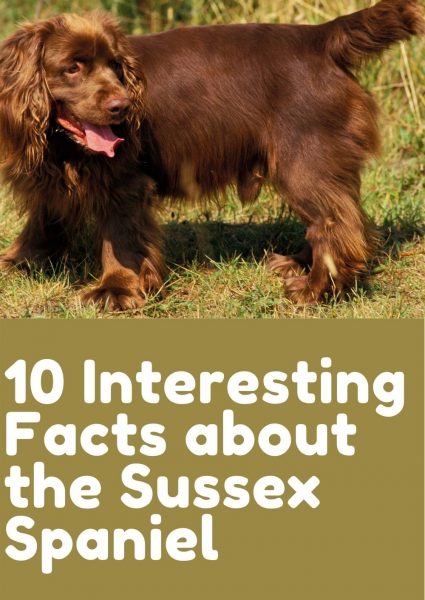 1.The Sussex Spaniel is a medium-sized dog that was bred in England specifically to hunt dense cover in the pursuit of game such as rabbits and small birds.
2. A Sussex Spaniel will typically live between 12-14 years old on average, but there have been some living up to 16 years old!
3. They're very friendly dogs who love the company of other animals and people. They are great with children and can be very protective of their human family.
4. They are also known for their beautiful wavy coats which are often liver coloured with long feathering on the legs and tail.
5. This is the only spaniel breed that has been bred to 'give tongue' when hunting ( ie. bark ). This stems from the original work of the breed in thick cover where it's handler could not access. The barking would alert the handler to the presence of game.
6.  The average weight for an adult male is around 25 pounds (11 kg) while females weigh about 20 pounds (9 kg) on average
7. In 2004 the Sussex spaniel was identified by the UK Kennel Club as a vulnerable breed with less than 300 registrations of litters annually, by comparison the English Springer Spaniel has almost 10,000 annual registrations.
8. The breed is said to have been developed as early as 1792 and was one of the first breeds of dog to be registered when the Kennel Club was formed in 1872.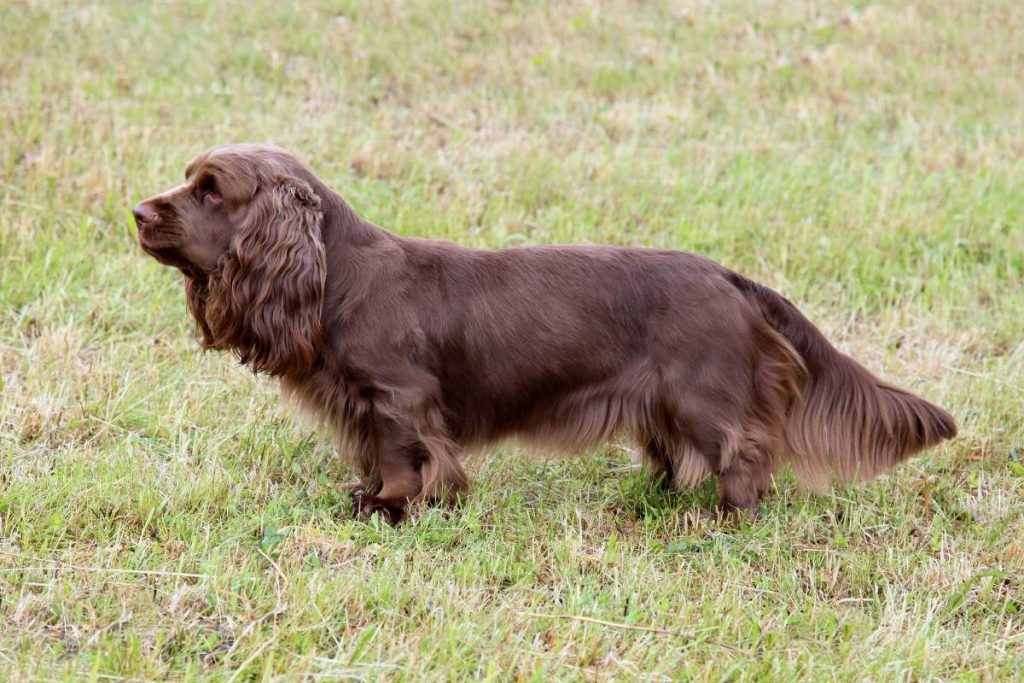 9. Sussex spaniels are often seen with liver coloured coats but they can also be found in black, tan, black and tan and golden liver and white.
10. Many Sussex spaniels have found useful work as therapy dogs. Their temperament and love of people, as well as their cuddly, teddy bear like features, make them very suitable for this type of activity.
Conclusion
The Sussex is an ancient spaniel breed and has many wonderful qualities that are typical of most of the spaniels.
If you are planning to get a Sussex spaniel then the rarity of the breed may make this a challenge and, understandably, any breeders may wish to vet you considerably before parting with puppies to ensure that the dog will be going to a good, caring and responsible home.
Last update on 2023-11-24 / Affiliate links / Images from Amazon Product Advertising API