One area of training that is necessary for gundogs is that of finding game and remaining steady to it when it flushes.
Creating this situation during a training session with your dog can be difficult, if not impossible for some trainers.
Even if you have access to land where game is present you are not guaranteed that your dog will find birds to flush.
This is where a bird launcher comes into play and becomes an essential and valuable training aid and in this article we look at some of the best remote bird launchers for gun dog training.
What is a bird launcher?
Bird launchers provide another element to your dog training allowing you to set up scenarios. You can hunt a spaniel towards the launcher, release the bird and work on aspects of steadiness and retrieving.
A launcher is simply a device that holds a bird or an artificial dummy which we can control remotely to allow the bird to fly away or the dummy to be ejected.
There are various types of launcher – the ones here are remotely operated, there are also hand held launchers which you can read about here.
The launcher is placed in long grass or similar cover with a pigeon or other game bird inside which is live. If access to a bird is tricky then a dummy, fur, feather or canvas can be used.
With the launcher set, the dog is hunted up to it and, as the dog approaches and scents the game, the trainer activates the launcher allowing the game to fly away or the dummy to be thrown into the air.
This 'flushing' effect is a great way to introduce a young dog to steadiness training under controllable conditions.
Which is our favourite remote launcher?
Of the launchers that we reviewed we found that the SportDog Brand Launcher offered the biggest bang for it's buck.
The launcher is marketed as the 'complete remote launcher system' and it is not far short of that. As a complete system the SportDog delivers.
It's certainly not the cheapest option here and all of the other launchers are perfectly capable of meeting the needs of most dog trainers, it's just that the SportDog is the most complete.
You can see read more reviews and opinions about the SportDog via this link to Amazon.
Basics – What to consider when buying a bird launcher
Some of the key factors to consider when looking for a bird launcher are:
Is it wire or radio controlled?
How is the launcher activated and what is your preference?
Cost and value for money
Quality and weather resistant
Size of bird that the launcher can hold safely and humanely.
Selected bird launchers
All of the bird launchers that we review here are suitable for training spaniels and other working gundogs.
They will efficiently and safely enable you to 'plant a bird' allowing your dog to hunt and wind or scent the game, which you can then release under controlled conditions.
Any of these devices will help you to introduce your dog to game, train him to be steady and not to chase.
You will be in full control of the hunting and flushing scenario so you can anticipate your dog's responses and deal with these appropriately.
At a glance top remote launchers compared
Our Entry Level Choice
DT Systems Remote Bird Launcher for Quail and Pigeon Size Birds Black
D.T. Systems Remote Bird Launcher 500 Series for Quail and Pigeon Sized Birds with Transmitter Included
Dogtra Quail Launcher Only
Dogtra D-PL Pheasant Launcher
DT Systems Remote Bird Launcher for Quail and Pigeon Size Birds Black
D.T. Systems Remote Bird Launcher 500 Series for Quail and Pigeon Sized Birds with Transmitter Included
Our Entry Level Choice
Dogtra Quail Launcher Only
Dogtra D-PL Pheasant Launcher
Our top 4 bird launchers reviewed
D.T. Systems Remote Bird Launcher 500 Series for Quail and Pigeon Sized Birds with Transmitter Included
Easy-load trap door for easy loading/unloading; quiet release system prevents "spooking" dog; high quality nets and springs for effective launching
Large scent holes for natural scent flow
1 Transmitter (with up to 700 yard range) included-controls up to 16 remote launchers; transmitter and receiver use regular 9-volt batteries (not included) and are weather resistant
Standard size for quails, pidgeons, etc.
Beeper locator on launcher makes it easy to find
D.T Systems have been developing products for gun dog training and hunting for over 30 years.
All of the D.T product range are tried and tested by their dedicated team who enjoy hunting and working with their dogs.
Needless to say, all products have been put through their paces and have been tested thoroughly.
The company are dedicated to the ongoing research, innovation and development of new and groundbreaking training equipment and ideas for all working dogs.
D.T Systems are based in Dallas, TX.
Product Introduction
This D.T Systems Bird Launcher is a black metal launcher with an easy load trap door and quiet release system that prevents dogs from being frightened when the launcher is activated.
Features
The D.T Systems Bird Launcher is a large sized launcher that is suitable for birds up to duck and pheasant sized.
The launcher has an easy loading and unloading system that releases quietly so as not to cause undue panic to a dog that is approaching the launcher and to avoid spooking the dog.
The easy load mechanism makes the launcher safe for the birds and prevents them from becoming injured when being placed into and when released from the launcher.
This launcher is provided with 1 transmitter that has a range up to 700 yards. This transmitter can be used to control up to 16 launchers. The transmitter and launcher use regular 9 volt batteries and both are weather resistant.
The launcher also includes a beeper locator which makes it easy to find in deep grass or other cover.
What we like
A solid and well made bird launcher suitable for all aspects of dog training
Comes with a transmitter which can be used to control additional launchers if needed
What we don't like
Company customer service has been questionable in the past although this seems to have turned a corner.
Read More Customer Reviews For The DT Systems Bird Launcher On Amazon
Dogtra Quail Launcher Only
GAME BIRDS: This launcher is designed specifically for quail and barn pigeon sized game birds. It's perfect for training your dog to hunt these small to medium sized birds to ensure that they are prepared for hunting season.
COMPATIBLE: The QL launcher is compatible with the Dogtra RR DELUXE remote release system. The RR DELUXE receiver can operate two solenoid activated PL launchers, which is perfect for training multiple dogs at once. Get the most out of your next training session with this versatile launcher.
VENTED LAUNCHER: Dogtra's bird launcher is built with a vented launcher for maximum air flow and scenting possibilities. The design of the launcher basket makes it easier for your dog to find the bird with the scent distribution. They'll be able to pick up on the scent through the vents in no time.
LAUNCH HEIGHT: With patented adjustable spring settings, you'll have no issue changing it to the perfect launching height. The launcher can be positioned for a higher launch height, to train dogs for distance, but can also be positioned for a lower launch height for a quieter launch.
DIMENSIONS: With dimensions of 8.6" x 4.5" x 4.3", Dogtra's QL launcher is perfect for your next bird training session Be prepared for the next hunt with this exceptional launcher.
Dogtra have spent over 30 years in the dog training industry, working with professionals to improve dog training equipment and standards.
The company have developed a wide range of products to assist the dog trainer and are proud to produce durable training products that are enhanced by patented technologies.
Dogtra are members of several bodies associated with the dog training world.
The company are based in Torrance, CA.
Product Introduction
The Dogtra QL Launcher is a black metal launcher with a vented launcher for maximum effect. 
The launcher is suitable for pigeons and quail sized birds.
Features
This launcher is designed to hold and release quail and pigeon sized birds. The launcher is a perfect addition to the dog trainer's kit and helps to develop steadiness and scenting in working dogs.
The launcher is compatible with the Dogtra RR Deluxe remote release system.
The vented system of the launcher helps to ensure maximum airflow to help promote scent helping the dog with his hunting.
The launcher is adjustable for height meaning that a variety of launch heights can be set to re-create optimal shooting and hunting conditions for your dog.
What we like
A functional launcher that does the job
What we don't like
The remote transmitter is not included as standard and has to be purchased separately.
Read More Customer Reviews For The Dogtra QL Launcher On Amazon
SportDOG Brand Complete Remote Launcher System
Launches dummies or birds to simulate real hunting situations
1/2-mile range
DRYTEK waterproof and submersible to 25 feet
Duck, pheasant, and shotgun report sounds available
2 mods of operation
The SportDOG Brand is part of Radio Systems Group and was developed in 2003 with the aim of producing sporting dog gear that people wanted.
The SportDOG gear has been developed in the field to ensure that it can cope reliably under the harshest of conditions.
SportDOG is now one of the most recognised brands within the electronic dog training sector.
The company are proud that they offer good quality products at good value for money.
Product Introduction
The SportDOG Launcher is a remote controlled bird launcher that will launch birds or training dummies during training.
The launcher will hold ducks, pheasants and other game birds.
Features
The launcher will launch birds or dummies by remote control to simulate shooting and hunting conditions for dogs.
The remote control has a range of 1/2 mile and can be used to control up to 9 launchers if needed.
This launcher is waterproof and will survive if dropped into water up to 25 feet deep – just in case.
Comes supplied with 4 lithium ion batteries.
What we like
Well developed recognised product and brand
Comes complete with remote and batteries
Waterproof and resistant to weather
What we don't like
Can be used with a battery charger but this is not supplied as standard.
Read More Customer Reviews For The SportDog Launcher On Amazon
Product Introduction
Another launcher from D.T Systems, this device is suitable for birds of pigeon and quail size.
The launcher is colored black and comes with a remote control for operation.
Features
This bird launcher is made from metal and the included remote control has a range of 700 yards giving you plenty of scope to create a variety of hunting and flushing scenarios for your spaniel.
The launcher has an easy load door for safe and quick loading of the bird.
It features high quality springs and nets and is quiet release which keeps disturbance to a minimum both for the bird and your dog.
What we like
Solid, well made, black
Comes with the remote
Up to 700 yards range providing good options for training
What we don't like
There's very little to dislike about this bird launcher.
Read More Customer Reviews For The Dt Systems Remote Bird Launcher Quail & Pigeon
Bird launcher buyer's guide
A bird launcher can be a great addition to a spaniel trainer's arsenal of equipment.
The ability to set up hunting and flushing scenarios can be of great benefit when training a hunting dog such as a spaniel.
Normally creating a find and flush would be dependent on either being lucky and finding game when out and about training, which may happen exactly when you don't want it to occur, or it would involve 'dizzying' a pigeon, which is not ideal.
Either of these two situations is uncontrollable and the outcome can be quite unpredictable.
This is where the use of a bird launcher has a massive benefit.
We can place the bird in the launcher, set the launcher in position, work to dog towards the launcher and, when he is close to finding it, we can activate the launcher to release the bird which then flies away.
If we don't have birds then we can use dummies to replicate the effect almost as well as the real thing.
Having a bird launcher enables you to be creative and flexible with your spaniel training. 
Many bird launchers can be controlled by a single remote, allowing you to setup several at a time, giving you even more flexibility with your training.
Types of bird launchers
There are generally two types of bird launchers – those that are operated by a remote control and those that are not and are operated by a wire or string.
Launchers tend to come in different sizes from quail or pigeon sized up to larger game bird size such as duck and pheasant.
The larger launchers can be used for smaller birds, and, obviously, the smaller launchers have their limits.
All launchers, regardless of size or method of control, operate on the same principle.
A bird, or a training dummy, is inserted into the launcher. The launcher is placed in cover, such as long grass or similar and left.
The trainer, with his spaniel, hunts the dog in the general direction of the launcher and the dog, when he approaches, will scent the bird ( or dummy ).
The trainer will activate the launcher and the bird ( dummy ) will be thrown (launched) into the air, simulating the flushing exercise.
By having this control the trainer is able to work with the dog to develop steadiness to the flush.
Different specifications of launchers will throw the bird to different heights and there are some launchers that are adjustable to vary the height and distance that the bird is thrown.
Weather resistance
Bird launchers tend to made from metal, normally steel. Unless treated properly steel products will eventually rust and corrode.
The level of weatherproofing and paint is an important factor to consider when purchasing an bird launcher.
All of the launchers featured in this article are fully treated and weatherproof and, in some cases, waterproof as well to depths of 25 feet.
Scent and scent holes
When selecting a launcher to use for gun dog training, the ability of the dog to smell the game will be affected by the design of the launcher.
A poorly designed launcher will restrict the scent making the dog's task much more difficult.
Given that we always try to make the dog's life as easy as possible when we are training, any obstacles such as poor scent release are unwelcome.
Good bird launchers have scenting holes as part of their design and features.
The holes are placed around the launcher so that, regardless of wind direction, enough scent will be dispersed by the wind, enabling the dog to pick it up cleanly and easily.
Remote or manual?
Bird launchers can be either operated by a remote control or manually by a cord or wire.
Both provide the same end result and the key difference is that of price.
Do you want a remote controlled launcher or are you happy with a cord controlled one?
The remote is more convenient, but it needs batteries which will need replacing.
The cord system is more basic and potentially reliable, but a cord can get tangled in cover and you need to be able to get hold of it quickly as your dog approaches the launcher.
Quiet release bird launchers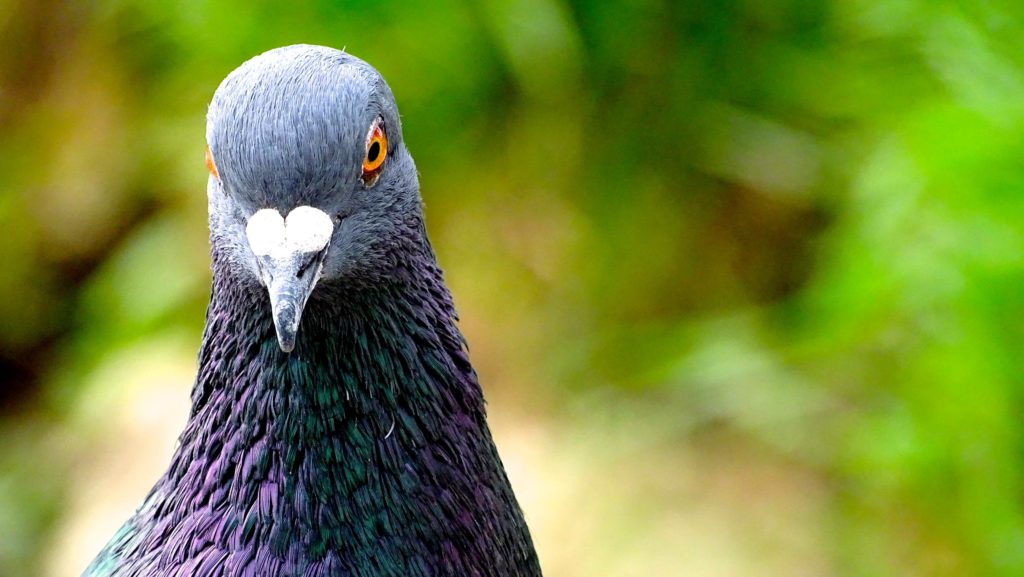 The noise that is generated by a bird launcher is a factor to consider. Ideally you should look for a launcher that creates as little noise as possible.
The main reason, which is very important, is that you do not want to frighten your dog when he is approaching the launcher with loud noise.
If the launcher is noisy when it releases then this could be alarming, particularly to a young or sensitive dog, and this experience could affect his hunting ability.
Thankfully, most launchers are now manufactured to such standards that they are virtually silent when activated – but it's a point worth being aware of.
Weight
You'll have to carry a launcher around with you to your training area, and then back home afterwards ( unless you have helpers who can do this for you).
So the weight of the launcher is something to think about.
Most are made of steel and will weigh something in the region of 10lbs plus.
You have to carry it so it's worth consideration.
Ease of use
How easy is the bird launcher to use and can you set it up one handed?
Worth thinking about, particularly if you have a live pigeon in one hand and you need to open the launcher to put the bird in.
Some launchers have patented easy load systems that make life simpler for the operator allowing for quick and easy setup.
This is a point that many bird launcher buyers overlook but it's an important consideration to make.
Guarantee, price and customer service
Always important things to consider when buying a piece of equipment whether it's a TV or bird launcher.
Most manufacturers offer guarantees, I'd personally avoid any that didn't.
Similarly most have customer support facilities either telephone or via email and access to this service can be important.
Finally price is always important.  There is a price range for bird launchers of anywhere between £150 up to £400 depending on features and manufacturer.
Your budget and needs should guide you and you should factor these into your final decision when buying a bird launcher for your spaniel training.
Bird launcher FAQs
Q. Can a bird launcher be found?
A. Yes. There are some bird launchers that have beepers that can be activated by the remote.
The beeping noise makes it much easier to find the launcher if it is in deep grass or other cover.
Q. Can a bird launcher be homemade?
A. If you have the right skills and correct parts then, yes, it is possible to make your own bird launcher.
You will need to consider the costs of the parts and the amount of time it will take against the cost of a professionally manufactured bird launcher.
If you do make one then you will have the satisfaction of your own working bird launcher.
Q. Can a bird launcher be jammed?
A. Like most devices with moving parts it is possible that a bird launcher can jam.
This is normally caused by dirt or other debris that has got itself into the moving parts.
It is important to keep your bird launcher clean and well lubricated in line with the manufacturer's instructions and guidelines.
Q. Can a bird launcher be used for hunting?
A. No. A bird launcher is not a hunting tool.
Bird launchers are for gun dog training and are used by dog trainers to help them to get their dogs steady to the flush and the gun.
Bird launchers are not hunting accessories and it would be cruel and unsporting to shoot a bird that had been released from a bird launcher.
Don't want to use birds? Try a ball launcher
Final Words
If you are training dogs then a bird launcher is not an absolute necessity but it will give you more options to create scenarios with your dogs.
You'll need to have a supply of birds and pigeons are great.
See our article here to help you capture them safely without hurting them.
If you do choose to get a remote bird  launcher for your gundog training then we recommend the SportDog Complete System.
We found some great deals for the SportDog and you can get the latest offers here on Amazon.
Read Next
Last update on 2023-11-24 / Affiliate links / Images from Amazon Product Advertising API