The working Cocker spaniel is an adaptable and intelligent dog that thrives when stimulated through training and exercise. With a friendly disposition the breed is great as a family dog, enjoying human company, and is equally able to embrace working activities.
The Cocker Spaniel, with its ever-wagging tail and soulful eyes, is not just a pretty face in the canine world.
Especially when we talk about the working variant of this breed, we delve into a world where agility, intelligence, and a robust personality take the centre stage.
Originating from the United Kingdom, the working Cocker Spaniel has been a favourite among hunters and sports enthusiasts due to its remarkable agility and keen senses.
Physical Characteristics of a Working Cocker Spaniel
Characterised by a sturdy, compact body, the working Cocker Spaniel boasts a silky coat, floppy ears, and a charismatic expression.
Weighing between 26-34 pounds and standing about 15 inches tall, their physique is perfectly attuned to agile manoeuvres and swift actions in the field.
Their coat, which can be a solid colour or parti-colour, not only adds to their aesthetic appeal but also serves as a protective layer during their outdoor adventures.
Temperament and Personality Traits
Working Cocker Spaniels are a bundle of joy and energy, always on the move, exploring, and engaging with their surroundings.
Their temperament is often described as merry, affable, and intelligent. These dogs are known to form strong bonds with their families, showcasing a blend of loyalty and playful mischief.
Their alert and vigilant nature also makes them excellent watchdogs, always keen on safeguarding their loved ones.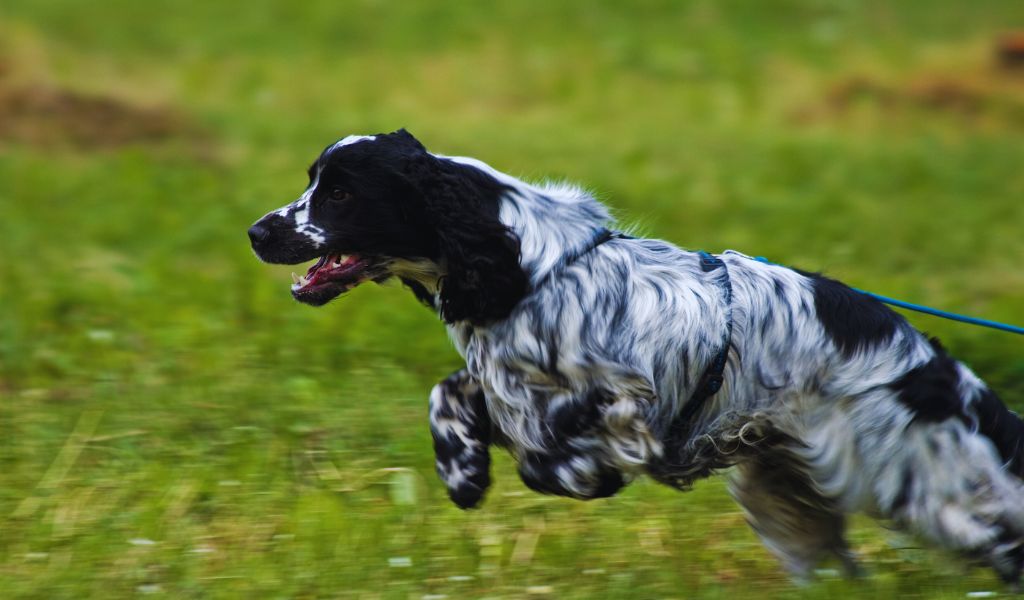 What are the Traits of a Working Cocker Spaniel?
Physical Agility and Stamina
The physical prowess of working Cocker Spaniels is nothing short of impressive.
Their agility and stamina are evident in their swift, graceful movements and enduring energy levels, especially during fieldwork and sporting events.
Their compact, muscular build facilitates nimble movements, while their boundless energy keeps them on their toes, always ready for action.
Intelligence and Trainability
Working Cocker Spaniels are not just physically adept but also boast a sharp intellect.
Their trainability is often highlighted by dog trainers and owners alike, as they grasp commands and tricks with relative ease.
Their eagerness to please paired with their cognitive abilities makes them stellar performers in obedience trials and dog sports.
Social and Friendly Nature
Their sociable and friendly demeanour is one of the many reasons why working Cocker Spaniels are beloved worldwide.
They thrive in social scenarios, mingling well with humans and other animals alike.
Their amicable nature, coupled with an inherent curiosity, makes them excellent companions for families, singles, and seniors alike.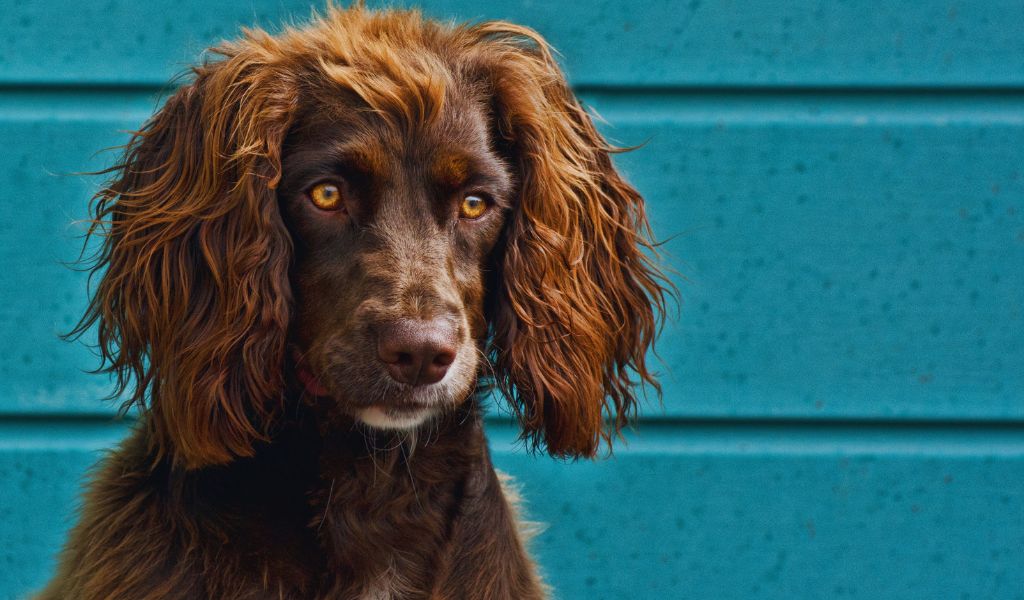 Alertness and Vigilance
Despite their friendly disposition, working Cocker Spaniels are alert and vigilant, always keeping a watchful eye on their surroundings.
Their acute senses, especially their hearing and smell, keep them attuned to the environment, making them adept at alerting their owners about any unusual activities or potential threats.
Energetic and Playful Disposition
A playful spirit is deeply ingrained in the personality of a working Cocker Spaniel.
Their energetic antics, love for games, and an insatiable appetite for exploration make them lively companions.
Whether it's a game of fetch, a playful wrestle, or a leisurely walk, they engage wholeheartedly, infusing vitality into every interaction.
Health and Lifespan of Working Cocker Spaniels
Working Cocker Spaniels typically enjoy a healthy lifespan of 12-15 years, given that they are provided with adequate care, nutrition, and regular veterinary check-ups.
Like any breed, they are prone to certain health conditions, which can be mitigated with proper care and preventive measures.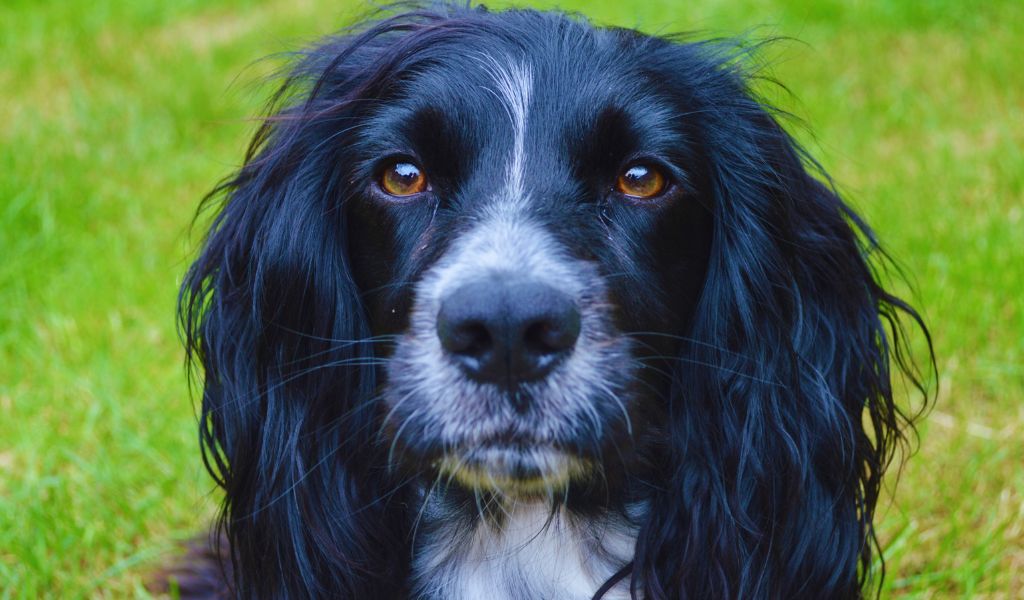 Common Health Issues
Common health concerns among working Cocker Spaniels include hip dysplasia, progressive retinal atrophy, and ear infections.
Regular health screenings and adhering to recommended veterinary guidelines can help in early detection and management of these issues, ensuring a healthy, happy life for these energetic canines.
Diet and Nutrition
A balanced diet, rich in nutrients, is paramount for maintaining the health and vitality of a working Cocker Spaniel.
Their energetic lifestyle necessitates a diet that can sufficiently fuel their daily activities. High-quality dog food, enriched with essential nutrients, proteins, and healthy fats, is pivotal to support their muscular build and sustain their energy levels.
Additionally, considering their propensity for certain health issues, a well-balanced diet also plays a crucial role in mitigating health risks and ensuring optimal well-being.
Exercise and Physical Activity
A working Cocker Spaniel thrives in an environment where it can unleash its boundless energy.
Regular exercise, engaging play sessions, and opportunities to explore the outdoors are vital for their physical and mental health.
Incorporating activities like fetch, agility training, and long walks will not only cater to their exercise needs but also provide a platform for them to exhibit their natural traits and abilities.
Grooming Needs and Tips
Coat Care and Maintenance
The lush coat of a working Cocker Spaniel, while aesthetically pleasing, demands regular grooming to maintain its health and lustre.
Regular brushing is imperative to prevent matting and to keep their coat in pristine condition.
Additionally, periodic trims, especially in the areas prone to getting dirty, ensure that the coat remains manageable and clean.
Ear Cleaning and Care
Given their floppy ears, working Cocker Spaniels are predisposed to ear infections.
Regular ear cleaning, coupled with ensuring that their ears are dry and well-ventilated, is crucial to prevent the onset of infections and maintain their overall ear health.
Nail Trimming and Paw Care
Routine nail trimming is essential to prevent overgrowth and associated discomfort.
Moreover, regular checks and care of their paws, especially after outdoor activities, ensure that they are free from injuries and infections.
Training and Socialization
Basic Obedience Training
Instilling basic obedience from an early age is paramount for a well-behaved working Cocker Spaniel.
Their intelligent and eager-to-please nature makes them receptive to training, allowing them to grasp basic commands and etiquettes swiftly.
Socialisation Strategies
Exposing them to varied environments, people, and other animals during their formative months plays a pivotal role in shaping their social skills and adaptability.
Positive interactions and experiences during this period foster a well-rounded and sociable demeanour.
Addressing Behavioural Issues
Addressing and correcting behavioural issues, such as excessive barking or stubbornness, through positive reinforcement and consistent training, ensures that they develop into well-mannered adults.
Working Cocker Spaniels in Various Roles
In the field
Their origin as hunting and retrieval dogs is deeply embedded in their traits, showcasing exceptional skills in flushing game and retrieving it with gentle precision.
As Service and Therapy Dogs
Their intelligent, trainable, and sociable nature also renders them effective as service and therapy dogs, providing assistance and emotional support to those in need.
Before you go
If you are thinking of a working Cocker spaniel as a pet or working dog then there are a number of things to consider when setting out to find a suitable dog.
Our article on How to Choose a Spaniel Puppy provides you with everything that you need to know from how to find a reputable breeder, the questions to ask, and what to look for when visiting breeders.
FAQs
What is the typical temperament of a working Cocker Spaniel?
Working Cocker Spaniels are renowned for their merry, friendly, and intelligent temperament. They are sociable dogs, known for their playful and energetic disposition.
How much exercise does a working Cocker Spaniel require?
Given their energetic nature, working Cocker Spaniels require substantial exercise, including daily walks, play sessions, and opportunities to explore and run.
Are working Cocker Spaniels easy to train?
Yes, working Cocker Spaniels are known for their intelligence and trainability. They are eager learners and respond well to positive reinforcement training methods.
What are the common health issues in working Cocker Spaniels?
Common health issues include hip dysplasia, progressive retinal atrophy, and ear infections. Regular veterinary check-ups and preventive care are crucial to manage and mitigate these issues.
How should I groom my working Cocker Spaniel?
Regular brushing, periodic trims, ear cleaning, and nail trimming are essential aspects of grooming a working Cocker Spaniel.