Yes, Cavalier King Charles Spaniels can be excellent apartment dogs due to their small size, adaptable nature, and friendly temperament. However, responsible ownership, regular exercise, and proper training are key to ensuring a harmonious living environment.
Cavalier King Charles Spaniels, often simply referred to as Cavaliers, are beloved for their charming personalities and moderate size.
These delightful dogs have captured the hearts of many, and if you're considering bringing one into your life, you might be wondering whether they are well-suited for apartment living.
In this article, we will explore the various aspects of having a Cavalier King Charles Spaniel in an apartment, from their temperament to the practical considerations of living with them in a smaller space.
Why Apartment Living?
Before we delve into the specific suitability of Cavaliers for apartment living, it's essential to understand why some people choose apartment living with dogs.
Apartments are a popular choice for urban dwellers and those who prefer a more compact living space.
While dogs are known for their adaptability, some breeds are better suited to apartment life than others.
Cavaliers, with their smaller size and friendly disposition, are often considered a good match for apartment living.
Temperament and Behaviour
Cavalier King Charles Spaniels are renowned for their friendly and affectionate nature.
They are often described as "lap dogs" due to their love for cuddling and being close to their owners.
This affectionate temperament makes them well-suited for apartment living, as they are content to be indoors with their human companions.
Cavaliers are also known for their gentle and adaptable nature. They tend to get along well with children and other pets, which can be a significant advantage in a shared apartment environment.
Their sociable personality makes them less likely to exhibit aggressive behaviour, creating a harmonious living situation for all.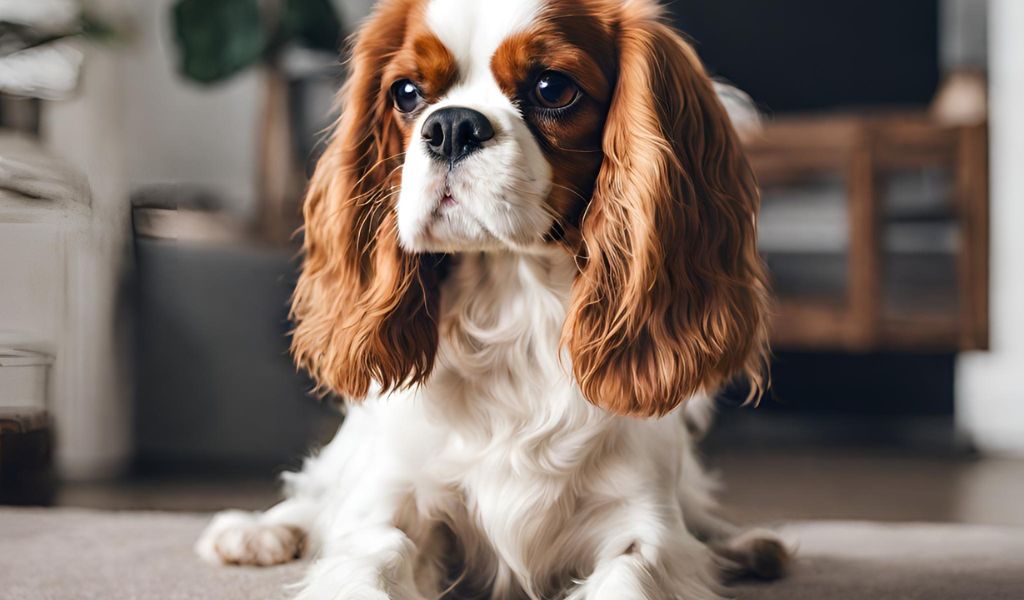 Size and Space Requirements
One of the most critical factors when considering a dog for apartment living is their size.
Cavaliers are small to medium-sized dogs, with adult males typically weighing between 13 to 18 pounds (approximately 6 to 8 kilograms) and females slightly smaller.
This compact size means they don't require a vast amount of living space, making them suitable for apartments of various sizes.
However, while Cavaliers are small, they still need enough room to move around comfortably.
Apartment dwellers should ensure that there is adequate space for the dog to stretch, play, and explore within the apartment. A lack of space can lead to pent-up energy and potential behaviour issues.
Exercise Needs
Like all dogs, Cavaliers require regular exercise to stay healthy and happy.
While they don't have the high energy levels of some other breeds, they still need daily walks and playtime.
Apartment living can be conducive to maintaining a regular exercise routine, as it encourages daily walks and outdoor time.
It's essential for Cavalier owners in apartments to commit to daily exercise to prevent weight gain and promote their dog's overall well-being.
Regular walks in nearby parks or outdoor areas provide excellent opportunities for Cavaliers to explore and stay active.
Training and Socialisation
Training and socialisation are essential aspects of owning any dog, but they are particularly crucial for apartment living.
Cavaliers are intelligent and eager to please, making them relatively easy to train.
Basic obedience training and socialisation with other dogs and people are essential to ensure they are well-behaved in shared living spaces.
Proper training can also address potential issues such as excessive barking, which can be a concern in apartments where noise may be more noticeable to neighbours.
Cavaliers can be vocal, so training them to control their barking is essential for a peaceful coexistence with neighbours.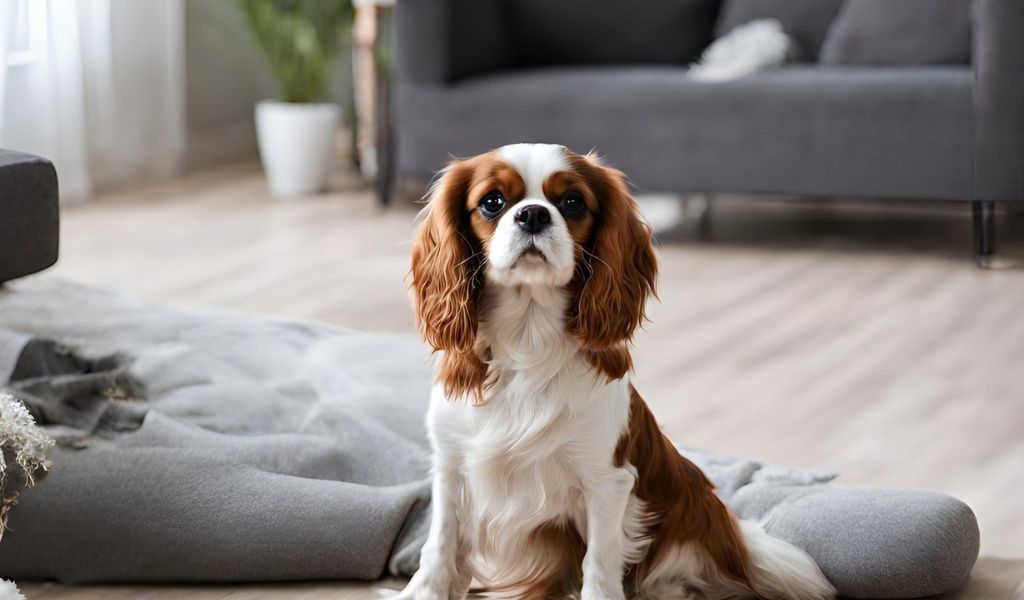 Grooming and Health Care
Cavalier King Charles Spaniels have a silky, medium-length coat that requires regular grooming to keep it healthy and free from mats and tangles.
While grooming needs are not overly demanding, owners should be prepared to brush their Cavaliers a few times a week and check their ears for any signs of infection regularly.
Additionally, like all dogs, Cavaliers require routine veterinary care, including vaccinations and dental check-ups.
Maintaining your dog's health is essential to ensure they thrive in any living environment, including apartments.
Choosing the Right Apartment
If you're considering getting a Cavalier King Charles Spaniel and live in an apartment, there are specific factors to consider when choosing your living space:
Pet-Friendly Policies: Ensure that your apartment building or complex has pet-friendly policies and that Cavaliers are allowed.
Space: Assess whether the apartment has enough room for your dog to move comfortably.
Proximity to Parks: Check if there are nearby parks or green spaces for daily walks and outdoor play.
Noise Levels: Consider the noise level in the apartment complex and whether it's conducive to a dog's well-being.
Safety Measures: Evaluate the safety of the apartment, including secure doors and windows to prevent escapes.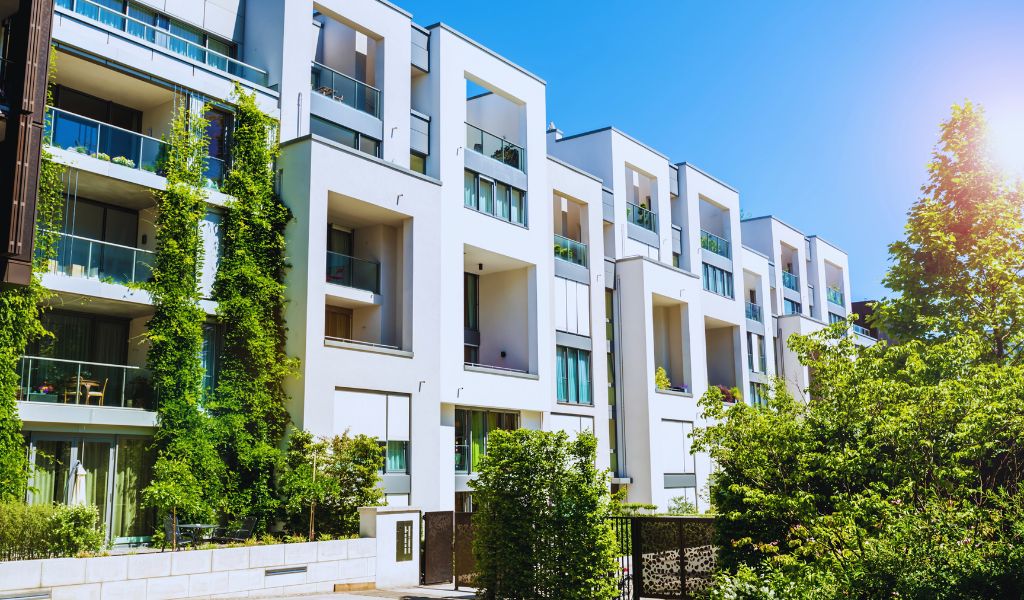 What Equipment Do I Need to Have a Cavalier in an Apartment?
To make your apartment a comfortable and safe space for your Cavalier King Charles Spaniel, consider the following equipment:
Dog Bed: Provide a comfortable and designated space for your dog to relax.
Food and Water Bowls: Choose sturdy, non-tip bowls for food and water.
Lead and Collar: Ensure you have a leash and collar for daily walks and outdoor activities.
Crate or Dog Pen: A crate or pen can serve as a safe space and aid in housetraining.
Toys: Keep your Cavalier mentally stimulated with a variety of toys to prevent boredom.
Grooming Supplies: Invest in a good brush and grooming tools to maintain their coat.
Poop Bags: Be responsible and clean up after your dog during walks.
Considerations to Make When Having a Cavalier in an Apartment
While Cavaliers are generally well-suited for apartment living, there are some important considerations to keep in mind:
Noise: Cavaliers can be prone to barking, so you'll need to address this behavior through training to avoid disturbances to neighbours.
Loneliness: Being in an apartment may mean spending more time alone for your dog, so consider your work schedule and social commitments. Cavaliers are social dogs and may experience separation anxiety if left alone for long periods.
Chewing and Anxiety: Like many dogs, Cavaliers may chew on objects when anxious or bored. Providing appropriate chew toys and mental stimulation can help prevent this behaviour.
Before you go
Cavalier King Charles Spaniels can make excellent apartment dogs when their needs for exercise, socialization, and training are met.
You can learn more about training your Cavalier here.
Their small size and adaptable nature are well-suited for apartment living, and their affectionate personalities can bring joy to any living space.
However, responsible ownership and preparation are key to ensuring a happy and harmonious life with your Cavalier in an apartment setting.
By considering their needs and making the necessary adjustments to your living space and routine, you can provide a loving and comfortable home for your furry companion.