When it comes to adorable and energetic dogs, Cocker spaniels unquestionably steal the show!
These furry companions are renowned for their loving nature, intelligence, and, of course, their signature "zoomies." 
Zoomies, a term that sounds as fun as it looks, is used to describe those moments when dogs explode into sudden bursts of energy, darting around frantically, often in circles or back and forth.
But here's the twist: while many dog breeds may experience the zoomies from time to time, Cocker spaniels seem to have a special flair for this spirited behaviour.
But why do these lovable pups have zoomies?  The answer lies in their natural instincts and their yearning for both physical and mental stimulation.
 Keep reading to discover more about these delightful dogs and their intriguing quirks.
Brief explanation of what "dog zoomies" refers to in relation to Cocker spaniels
"Zoomies" is a term commonly used by dog owners to describe a sudden burst of energy and excitement exhibited by their furry friends, particularly Cocker spaniels.
It refers to a specific behaviour exhibited by dogs, where they uncontrollably sprint around in circles or dart back and forth in a rapid and erratic manner.
These episodes typically occur after periods of rest or relaxation and can be triggered by a variety of factors such as pent-up energy, boredom, or an expression of pure joy.
Cocker spaniels are notorious for their playful and energetic nature, making them prime candidates for experiencing the zoomies.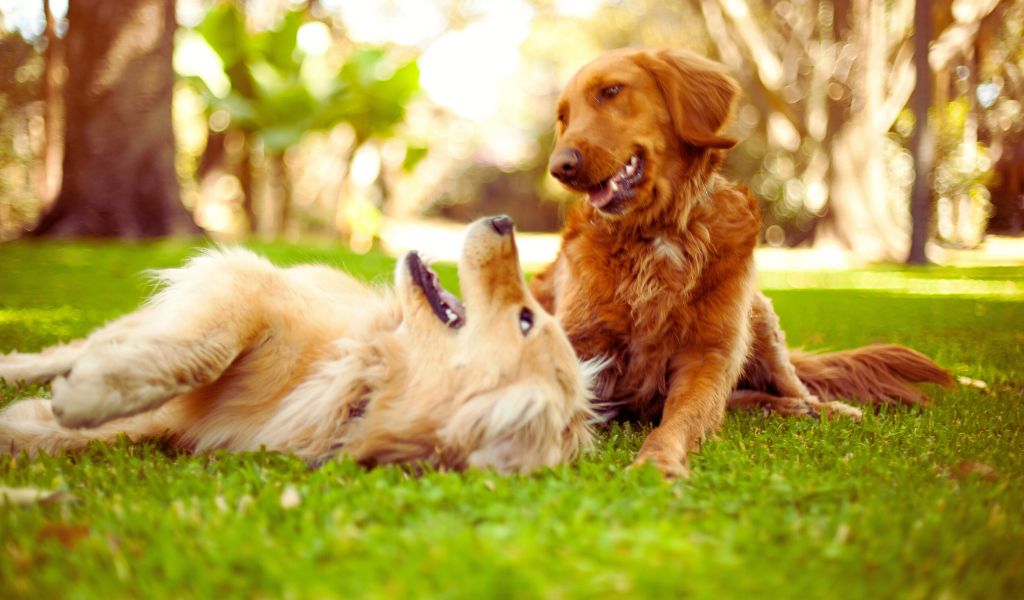 During a zoomies episode, they may sprint around the house, leap onto furniture, and engage in playful antics, often accompanied by tail wagging and joyful barking.
Understanding the concept of the zoomies is important for dog owners, as it allows them to recognize this behaviour and respond accordingly.
It is generally advised to provide a safe and open space for the dog to zoom around, ensuring that there are no hazardous objects or obstacles that could lead to accidents.
Engaging the dog in interactive play, such as throwing a ball or engaging in a game of chase, can also help channel their energy and provide them with a healthy outlet for their exuberance.
Additionally, ensuring that the dog receives regular exercise and mental stimulation can also help prevent excessive dog zoomies episodes.
While the zoomies may be amusing to witness, it is vital to ensure the safety of the dog and the surrounding environment during these episodes.
Why do Cocker spaniels have zoomies?
Cocker spaniels, like many other dog breeds, often display a burst of energy known as the "zoomies." This phenomenon involves the dog running around in circles, sometimes frantically, and jumping and leaping with excitement.
While it may seem odd or amusing to witness, there are a few reasons why Cocker spaniels, in particular, engage in this behavior.
Firstly, zoomies can be attributed to the breed's natural instincts as hunting dogs. Cocker spaniels were historically bred for their ability to flush out and retrieve game, and the zoomies can be seen as an outlet for their pent-up energy or a way to simulate the chase.
Additionally, zoomies can be a response to a stimulating environment or a burst of excitement. For instance, if a Cocker spaniel encounters a new toy or experiences a sudden surge of joy, they may express their enthusiasm through zoomies.
Moreover, zoomies can also serve as a means of stress relief for Cocker spaniels. Just like humans, dogs can experience stress or anxiety, and zoomies can be a way for them to release tension and regain a sense of calm.
It is important for Cocker spaniel owners to provide regular exercise and mental stimulation to help prevent excessive zoomies and ensure their furry friend remains content and healthy.
While the precise reasons behind the zoomies may vary among individual dogs, understanding the breed's instincts and providing a conducive environment can help minimize and manage this energetic behaviour.
The Nature of Cocker spaniels
Cocker spaniels are renowned for their playful and energetic nature. These small to medium-sized dogs are brimming with energy to expend. They revel in playtime and are at their happiest when they can dash about, leap, and fetch to their heart's content.
Their innate playfulness makes them ideal companions for families with children, as they relish participating in a wide array of activities.
Cocker spaniels possess a natural curiosity, always eager to explore new environments and discover novel things.
Due to their high energy levels, they necessitate regular exercise and mental stimulation. Daily walks, runs, games of fetch in the garden, or engaging in agility and obedience training are essential to keep them physically and mentally fit.
Despite their petite stature, Cocker spaniels boast remarkable stamina, easily keeping pace with active owners who relish outdoor pursuits.
Beyond their boundless energy, Cocker spaniels exhibit a gentle and affectionate side. They form profound bonds with their human family members and delight in receiving attention and affection from them. This friendly and affectionate disposition also makes them excellent therapy dogs.
Cocker Spaniels possess an inherent desire to please their owners, rendering them relatively easy to train. Nonetheless, their intelligence and abundant energy can pose a challenge if they become bored or lack mental stimulation.
In summary, Cocker spaniels are playful, energetic, and affectionate dogs that thrive in an active and engaged environment.
Physical Exercise and Mental Stimulation
Physical exercise holds equal importance for dogs as it does for humans. Consistent exercise not only aids dogs in maintaining a healthy weight but also contributes to their overall well-being.
Dogs, being naturally active creatures, require an outlet to expend their boundless energy.
Engaging in physical exercise serves the purpose of expelling surplus energy and can prevent behavioural issues such as excessive barking, chewing, the zoomies or digging.
Moreover, it offers dogs the chance to socialise with other canines and humans, enhancing their social skills and mitigating anxiety.
Additionally, physical exercise stimulates their cognitive faculties, keeping them mentally agile and averting boredom.
The absence of exercise can result in obesity, which in turn can lead to a range of health complications like heart disease, diabetes, and joint problems.
Conversely, regular exercise fortifies their cardiovascular system, enhances muscle tone and bone density, and augments their overall fitness level. It also plays a pivotal role in promoting healthy digestion and warding off constipation.
Lastly, exercise serves as a cornerstone for forging a robust bond between dogs and their owners.
Whether it's leisurely walks, games of fetch, or engaging in agility training, these activities not only keep dogs physically fit but also provide invaluable moments for bonding.
They create opportunities for owners to spend quality time with their pets, foster trust, and deepen the dog-owner relationship.
The risks of low activity
A dearth of physical activity for dogs can result in the accumulation of pent-up energy. Dogs, being inherently active creatures, necessitate a certain level of exercise to remain physically and mentally engaged.
When opportunities to expend their energy, such as walking, running, or engaging in fetch, are denied, restlessness and boredom may ensue.
This pent-up energy can manifest in various ways. Dogs might resort to pacing, digging, or resorting to chewing on furniture or other household objects. Hyperactivity, anxiety, or even signs of aggression may also emerge.
It is imperative for dog owners to grasp the significance of regular exercise for their canine companions and make a steadfast commitment to provide outlets for energy release.
Daily walks or engaging in park playtime are effective means of channeling their energy positively.
Equally, mentally stimulating toys or puzzle games can stave off boredom and frustration.
Regular exercise not only enables dogs to discharge pent-up energy but also fosters their overall health and well-being.
It contributes to maintaining a healthy weight, strengthening muscles and joints, and enhancing cardiovascular health.
Moreover, physical activity can exert a positive influence on a dog's behaviour by mitigating anxiety and averting destructive tendencies.
In conclusion, the absence of physical activity can exert detrimental effects on a dog's welfare, both physically and mentally.
It is incumbent upon dog owners to accord priority to regular exercise and provide avenues for their pets to liberate pent-up energy.
Factors that can trigger zoomies in Cocker spaniels
Cocker Spaniels are the epitome of joie de vivre with their irresistibly friendly and sociable demeanour. They are the embodiment of enthusiasm, especially when it comes to new encounters.
But what happens when this excitement overflows? They're struck by a delightful case of the 'zoomies'.
Now, 'zoomies' isn't your average canine term. It's the burst of energy that sees a Cocker spaniel spiral into a whirlwind of joy, darting and dashing with boundless zest. Why do they do it? It's their instinctive response to an overwhelming surge of emotions.
Imagine meeting someone who fills you with such joy that you can't stand still. That's a Cocker spaniel for you when they greet a new friend, whether on two legs or four. Their joy is so infectious, it compels them to express it physically, almost as if they're dancing with happiness.
Watching a Cocker spaniel in the grip of the zoomies is a spectacle. Their face lights up, tail spinning like a helicopter's blades, as they embark on a spontaneous sprint of delight.
They might trace circles, zigzag across the grass, or leap about as if on springs. It's their personal festival of happiness.
Safety is paramount, though. They need the right space to indulge in their exuberance—a place where they can zoom to their heart's content without a care in the world.
The frenzy is momentary, a few minutes at most, and then, as if nothing happened, they'll return to their calm, charming selves.
But don't be fooled into thinking this is uncontrolled chaos. This behaviour is deeply rooted in their psyche, a normal display of ecstasy in the world of Cocker spaniels.
So, the next time a Cocker spaniel bursts into a zoom, just remember, they're simply broadcasting their love for life.
How zoomies serve as a way for Cocker spaniels to release energy
These speedy sprints and acrobatic antics — racing in circles, ricocheting off furnishings and walls — are far from mere canine capers. Zoomies are key to their well-being.
Through these whirlwind escapades, Cocker spaniels incinerate surplus energy, paving the way to a serene, obedient companion.
Zoomies aren't just physical; they're cerebral workouts. For a breed that thrives on activity, this is their version of a spontaneous HIIT session, draining them of pent-up zest, both physically and mentally.
Especially for those who aren't blessed with sprawling gardens or regular country runs, zoomies are their exercise salvation.
But why the sudden bursts of energy? The triggers are many: from sheer exuberance to ennui, or even stress.
Zoomies provide a cathartic outlet for a spectrum of emotions, ensuring our furry friends remain stress-free and euphoric.
In essence, zoomies are far more than fits of canine exuberance; they're a cornerstone of a Cocker Spaniel's happy, healthy lifestyle. 
Zoomies can be a part of socialization and bonding with other dogs and humans
Zoomies are more than just a spectacular burst of canine gusto; they're a vital thread in the tapestry of doggy social life.
When a dog succumbs to the zoomies, they're not just burning off steam, they're radiating pure bliss.
These frenetic flurries of sprinting and pirouettes usually follow a spell of inactivity or a wave of exhilaration. Far from aimless, zoomies are a dog's natural way of dissipating pent-up energy and stress.
But it's in the social arena where zoomies truly shine. As a dog zigzags across the park or towards their human, they're opening channels of communication. This high-velocity play is not just entertaining; it's educational.
During these wild whirls, a dog might dash up to its owner or another canine, an invitation to engage, to bond, to socialise. It's a world where body language reigns, and through zoomies, dogs navigate the complex social structures of the canine community.
These episodes are more than just play; they're a social barometer, helping dogs to read the room, so to speak, and adjust their behaviour with other four-legged companions.
But what about the bond between dog and owner? The zoomies can strengthen this too.
As owners look on with amusement and cheer, this positive feedback fosters an unbreakable emotional tie.
For the dog, zoomies become synonymous with the presence and affection of their humans, reinforcing their attachment and feelings of safety and belonging.
Thus, the whirlwind of zoomies is laden with meaning and purpose. It's a ritual that enriches the dog-human connection, imbues joy, and knits the social fabric of canine relations. 
Tips for managing zoomies behaviour, such as providing regular exercise and mental stimulation
Seeing your beloved pooch dash wildly around your home might bring a smile to your face, but reigning in their 'zoomies' is key to a peaceful coexistence.
Let's explore how to tactfully manage this high-octane behaviour.
Firstly, regular exercise is non-negotiable. Dogs harbour a wellspring of energy that needs an outlet.
Tailored activities such as daily walks, playful tussles in the garden, or jaunts to the local dog park are excellent for keeping zoomies at bay.
Yet, don't overlook the power of mental stimulation. A dog's intellect craves challenge; their minds are like puzzles waiting to be solved.
Intelligent toys and games that reward problem-solving can anchor their attention and diffuse the urge to zoom.
Structure and routine cast a calming spell over canines. A predictable timetable for feeding, walks, and play sessions instils a sense of security, undercutting the anxiety that often leads to zoomies.
Creating a serene environment is equally pivotal. Dogs, much like us, can be sensitive to a chaotic household. A tranquil space free from uproar and strain can help maintain your dog's composure.
And when the zoomies do threaten to erupt, anticipation and redirection are your allies. Recognise the pre-zoomie jitters? Channel that burgeoning energy towards a favourite toy or a safe, designated zooming zone.
In summary, managing zoomies blends exercise, mental engagement, routine, tranquillity, and smart redirection.
With these strategies, you can navigate the zoomies with finesse, ensuring a contented life for both you and your animated four-legged friend.
Frequently Asked Questions – Why Do Cocker spaniels Have Zoomies?
1. What are zoomies?
Zoomies, also known as "frenetic random activity periods" or FRAPs, are bursts of energy that dogs, including Cocker Spaniels, experience. During zoomies, dogs may run around in circles, bark, paw, or exhibit frantically playful behavior.
2. Why do Cocker spaniels have zoomies?
Cocker Spaniels, like other dogs, may have zoomies due to pent-up energy.
Dogs have a natural need for mental and physical stimulation, and if they don't get enough exercise or mental stimulation, they may release their energy through zoomies.
3. Can zoomies be a sign of something being wrong with my Cocker spaniel?
No, zoomies are a natural behaviour in dogs and are generally not a cause for concern.
However, if your Cocker spaniel frequently has zoomies or exhibits other unusual behavior, it may be a good idea to consult with a veterinarian to rule out any underlying health issues.
4. How long do zoomies typically last?
Zoomies don't last long and are usually short bursts of energy. Some dogs may zoom around for just a few minutes, while others may have slightly longer episodes.
The duration of zoomies can vary from dog to dog.
5. Should I let my Cocker spaniel run around during zoomies?
It is generally safe to let your Cocker spaniel run around during zoomies, as long as they are in a safe and secure area.
However, it's important to ensure that your dog doesn't run into any hazardous objects or escape from a fenced yard. Supervise your dog during zoomies to prevent any accidents.
6. Can I prevent zoomies in my Cocker spaniel?
While you can't completely prevent zoomies in your Cocker spaniel, providing regular mental and physical exercise can help reduce the frequency and intensity of these episodes.
Engage in regular play, walks, and training sessions to keep your dog mentally stimulated and physically active.
7. How should I react when my Cocker spaniel has zoomies?
When your Cocker spaniel has zoomies, it's generally best to allow them to run around in a safe area, avoiding any hazards.
Avoid chasing your dog or trying to grab them, as this may escalate their excitement. Instead, provide space and let the zoomies run their course.
Some tips to help manage your dog's zoomies include:
1. Secure the area: Make sure your Cocker spaniel is in a safe and enclosed space where they cannot escape or encounter any dangerous objects.
2. Remove obstacles: Clear the area of any fragile or valuable items that your dog could knock over or break in their excitement.
3. Play with toys: Redirect your dog's energy by offering them their favorite toys to chase and play with. This can help satisfy their need for movement and prevent them from engaging in destructive behaviours.
4. Stay calm: Avoid getting too excited or worked up yourself, as this may further fuel your dog's excitement. Stay calm and let them burn off their excess energy.
5. Provide mental stimulation: Engage your dog's mind with training exercises or puzzle toys. Mental stimulation can help tire them out and reduce the likelihood of zoomies.
6. Be patient: Zoomies usually only last a few minutes, so be patient and allow your dog to release their energy. Once they are done, they will likely calm down on their own.
Remember, every dog is different, and what works for one may not work for another.
It's important to understand your Cocker Spaniel's individual needs and adapt your approach accordingly.
If your dog zoomies become too frequent or uncontrollable, it may be beneficial to consult a professional trainer or veterinarian for further guidance.