There are more than 15 recognised breeds of spaniels globally all of which are linked by their friendly nature, love of the outdoors and, in the case of most of them, a desire to hunt and find game.
But, like most other dogs, the breeds of spaniels vary in terms of size and colours and, if you are looking for a house dog or pet, then it is possible that you might want to know what is the smallest breed of spaniel?
The Cavalier King Charles Spaniel is considered to be the smallest of the spaniel breeds weighing between 9 and 15 pounds.  This is a popular choice for people that are looking for a pleasant and easy going dog that is easy to train.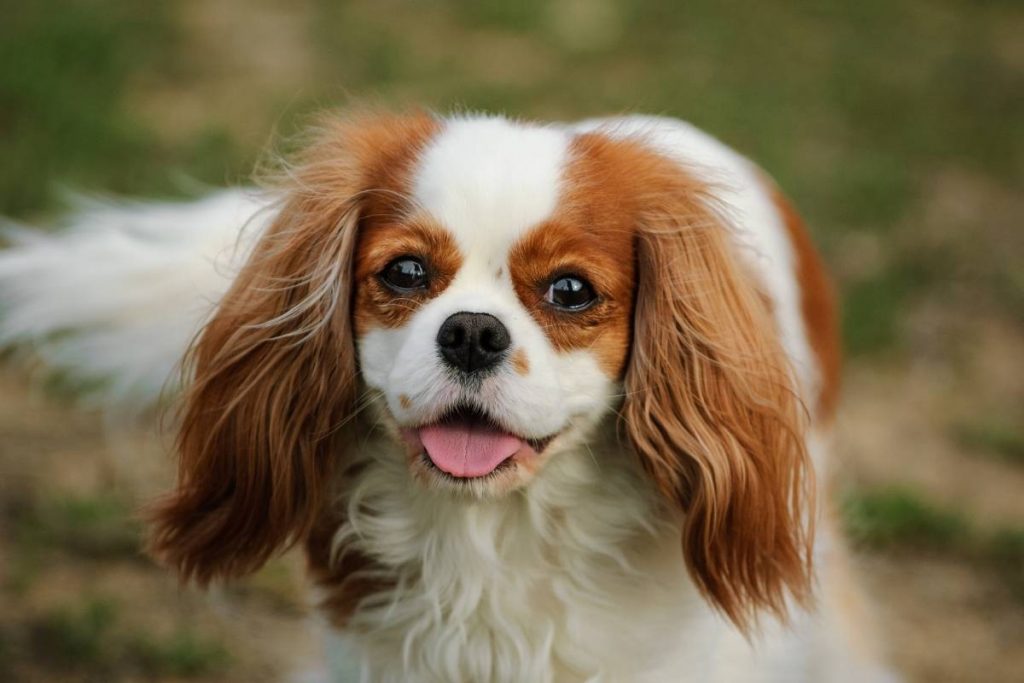 The Cavalier King Charles spaniel is a personable little dog that loves to be around people and is great around children.
Unlike the other spaniel breeds this cute dog comes in a range of colours and mixes of colours ranging from white through to tan and, in some cases three colours of coat.
Although the Cavalier King Charles will hunt, this is not a great choice of spaniel if you are looking for a hunting dog as they do not have the same level of drive as a Cocker spaniel or Springer.
Sale
American Cocker Spaniel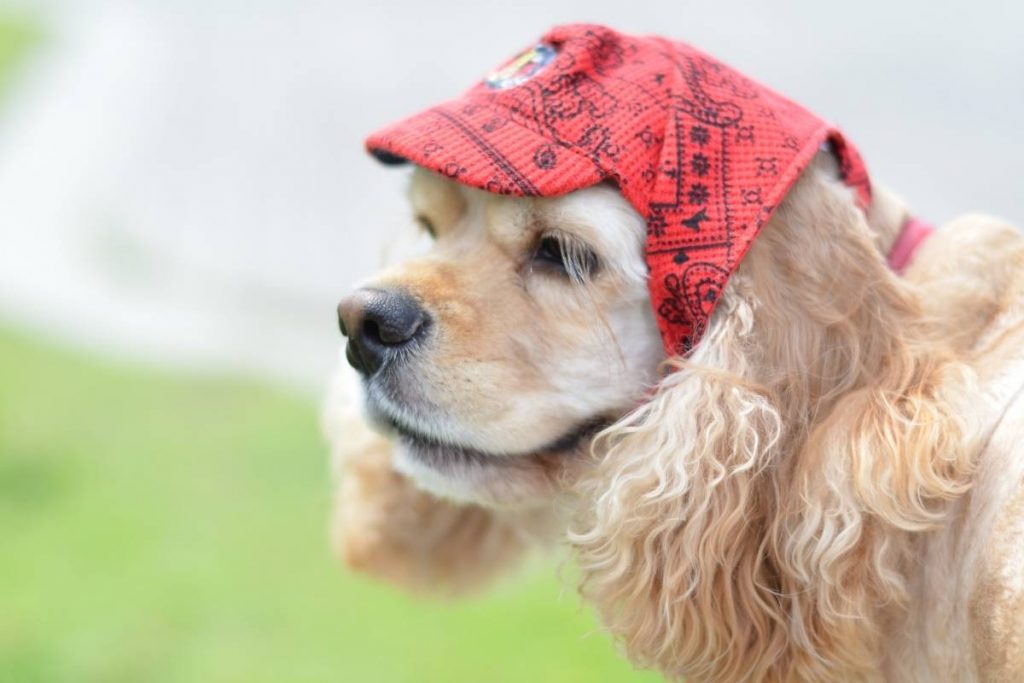 Next on the spaniel size scale is the American Cocker Spaniel weighing in at around 15 to 30 pounds.
This breed is often referred to as a Cocker Spaniel but it should not be confused with the English Cocker which is a larger dog and very different in terms of looks.
The American Cocker is often a friendly and active dog and normally has a long, fluffy coat that touches the ground. 
It is less common in shooting and hunting circles and can often be found as a pet or show dog.
The English Cocker Spaniel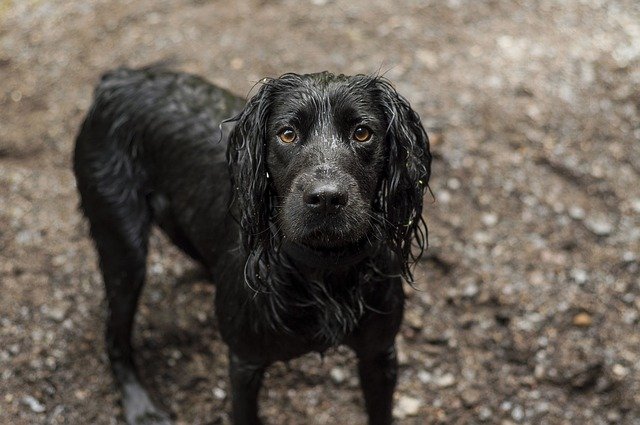 Described as a medium sized dog, the English Cocker Spaniel is one of the most popular of all dog breeds and is the most common spaniel that you're likely to encounter when out and about.
Weighing in at between 26 to 35 pounds the English Cocker is a capable and reliable working spaniel with a friendly and almost mischievous character.
This is certainly the joker of the spaniel breeds with a zest for life and great energy levels.
Small enough to be a house dog or pet, yet powerful and resilient enough to be a great working dog.
English Springer Spaniel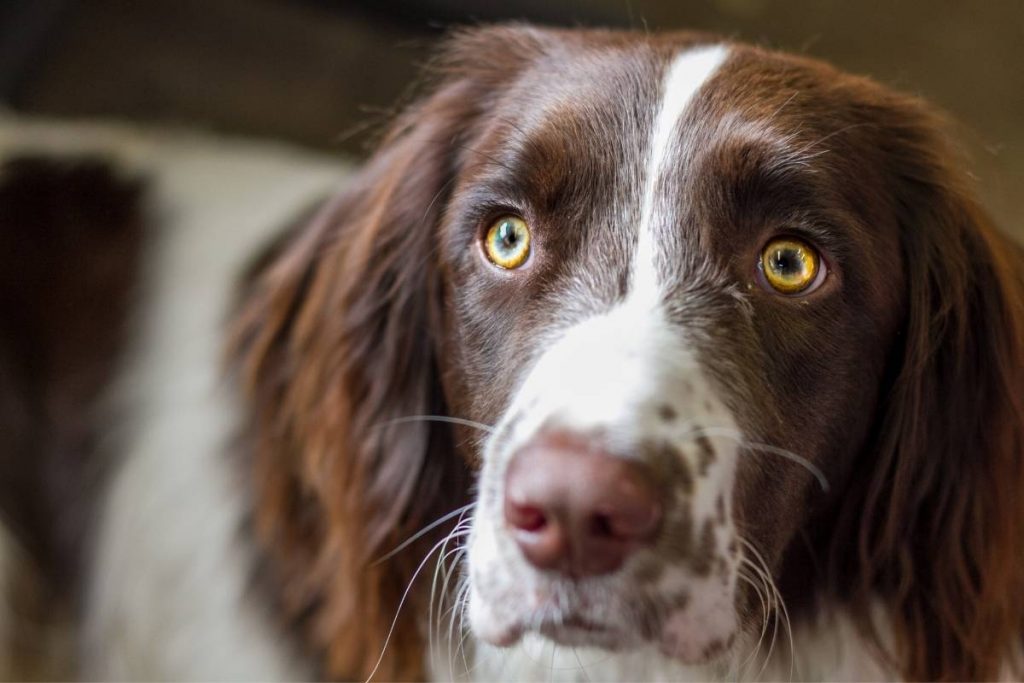 Topping out the size scale for spaniels in the largest of the bunch, the English Springer Spaniel.
At between 38 to 55 pounds the Springer is not only the tallest but also the largest of the spaniels, but this does not impact it's ability.
With almost endless amounts of energy, Springers are strong, capable working dogs that almost train themselves.
As a house pet you will need to make sure that you undertake basic training and do your best to tire them out.
Welsh Springer Spaniel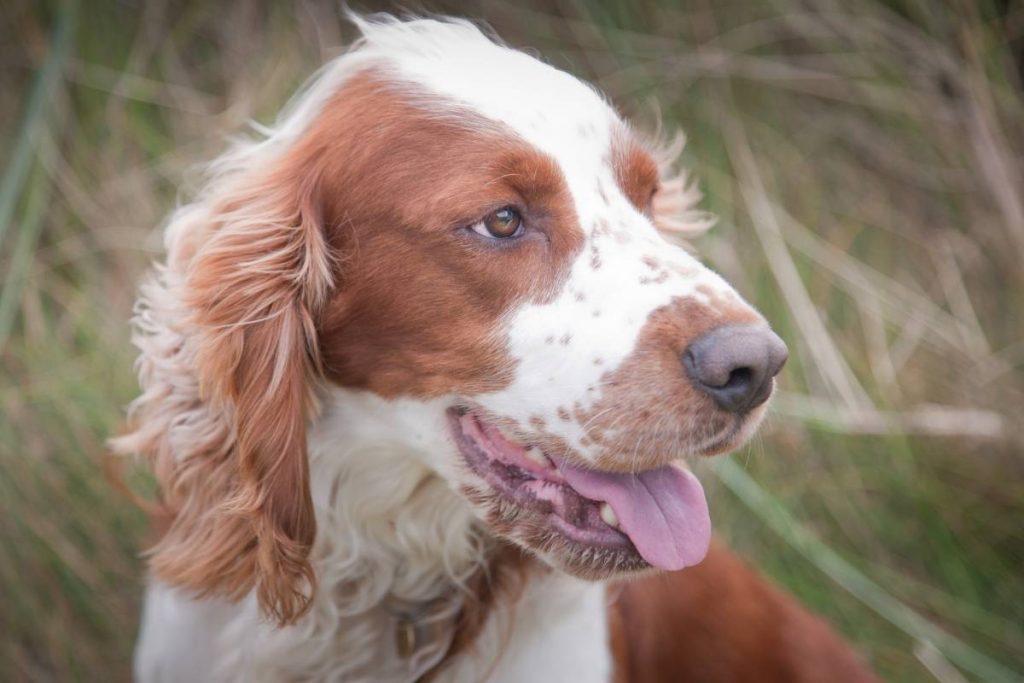 The Welsh breed is smaller than the English counterpart and has a slightly longer body.
Tipping the scales at anywhere between 35 to 50 pounds the Welsh Springer can be a capable gun dog if you can find one from working parents.
The Welsh Springer is unusual in that it can only be found with a red and white coat.
The Papillon or Toy Spaniel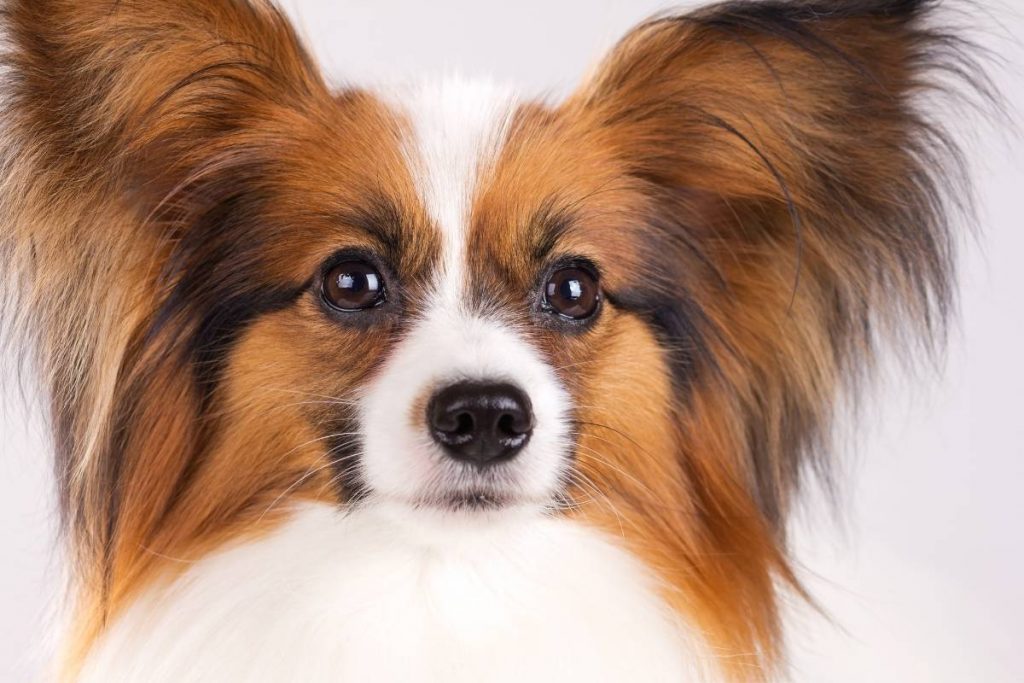 The dog is also referred to as the Continental Toy Spaniel.
Although considered to be of the spaniel type, the Papillon does not compare to any of the recognised spaniels, and certainly would not be a dog that could perform any type of work.
At full growth, Papillon weighs 6 to 10 pounds and measures 8 to 11 inches.
This basically tells you that the Papillon is considerably petite and small.
It has an alert demeanour and a single layer coat that contains frills. The ears assume a butterfly appearance when erect.
They are referred to as toy dogs or lapdogs because of their size and behaviour.
They are quiet dogs, friendly, active and alert. They also show high levels of intelligence as they are easily trained and masters tricks quickly.
Nevertheless, Papillons may become really stubborn.
Therefore, as much as they are quiet, you'll need to motivate them; and most importantly, not leave them for extended periods.
Clumber Spaniel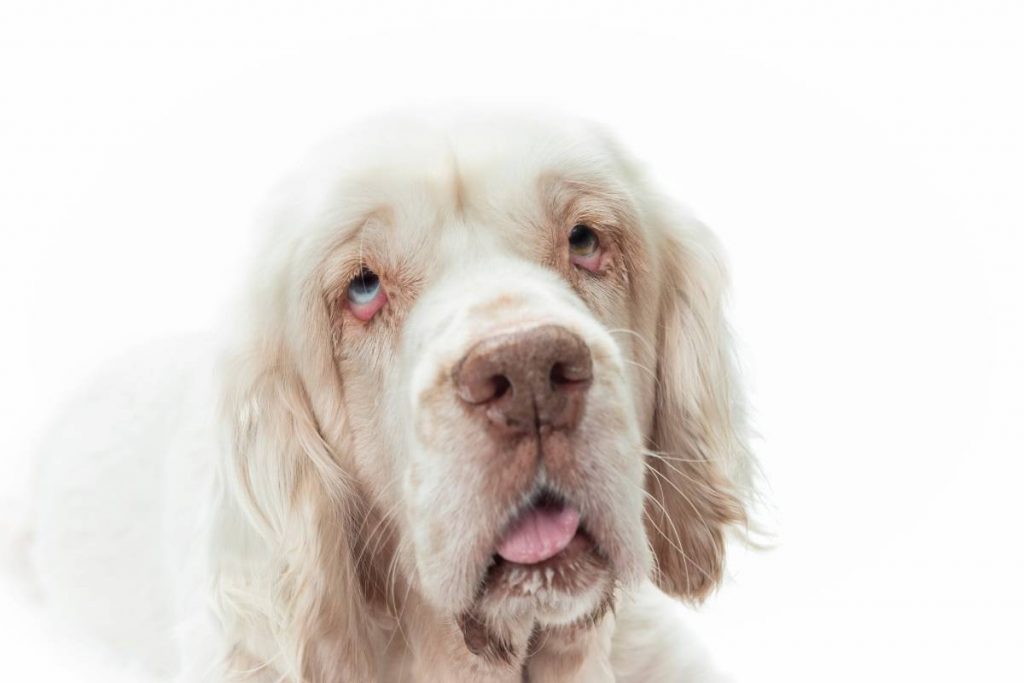 This breed is comparatively bigger and weighs 55 to 70 pounds and 70 to 85 pounds for females and males respectively.
They are low set, bulky, inactive and slow. Compared to Springers or Cockers, Clumbers are particularly slow and not as determined to work.
The breed has suffered at the hands of dog show breeders but, thankfully there are dedicated owners seeking to reintstate this lovely spaniel as a capable working dog.
Clumbers are biddable and mellow when around the home. They are also described as being wary of strangers including other unfamiliar dogs.
As a new owner, you will need to prepare to clean lots of drool after the dog.
Boykin Spaniel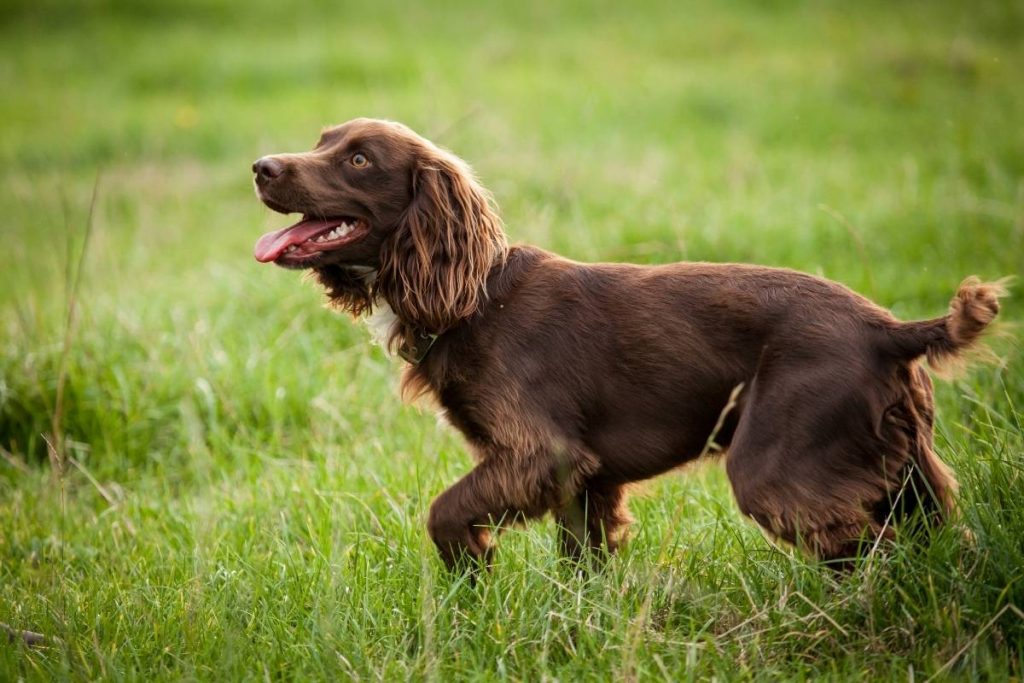 Pretty much unheard of outside the USA, the Boykin Spaniel could best be described as being very similar in appearance and size as an English Cocker Spaniel.
Boykins are medium-sized with a weight averaging 25 to 40 pounds and a height of 14 to 18 inches.
They come in distinctive rich liver colour, dark chocolate, or brown coloured coats which may be slightly wavy.
Used for retrieving prey from swamps and shallow waters, Boykins are perfect companions for such expeditions.
They have webbed feet that provide them with excellent water abilities.
In the United States, Boykin's are the official dog of South Carolina.
The dog is water-loving and may be a perfect fit for those living near lakes, rivers, swamps, or oceans.
Irish Water Spaniel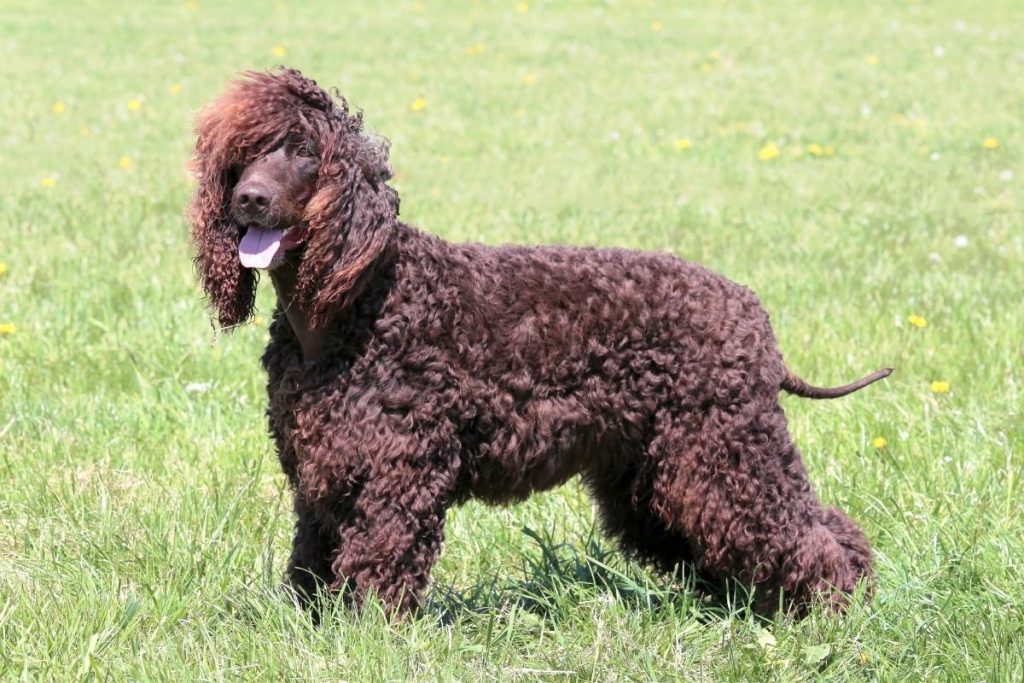 This arguably one of the tallest spaniels. It is playful, hardworking, active and inquisitive.
From its name, the Irish Water Spaniel is an excellent swimmer.
You can easily recognise the Irish Water Spaniel from its crispy curled coat with a "rat-like" tail. It has a chiselled head and has a topknot of long loose curls crowning the head.
The Irish Water Spaniel is predominantly liver in colour and moves with a ground covering gait. The dog is also medium in size considering its 55 to 65 pounds in average weight and 21 to 24 inches in height.
Sussex Spaniel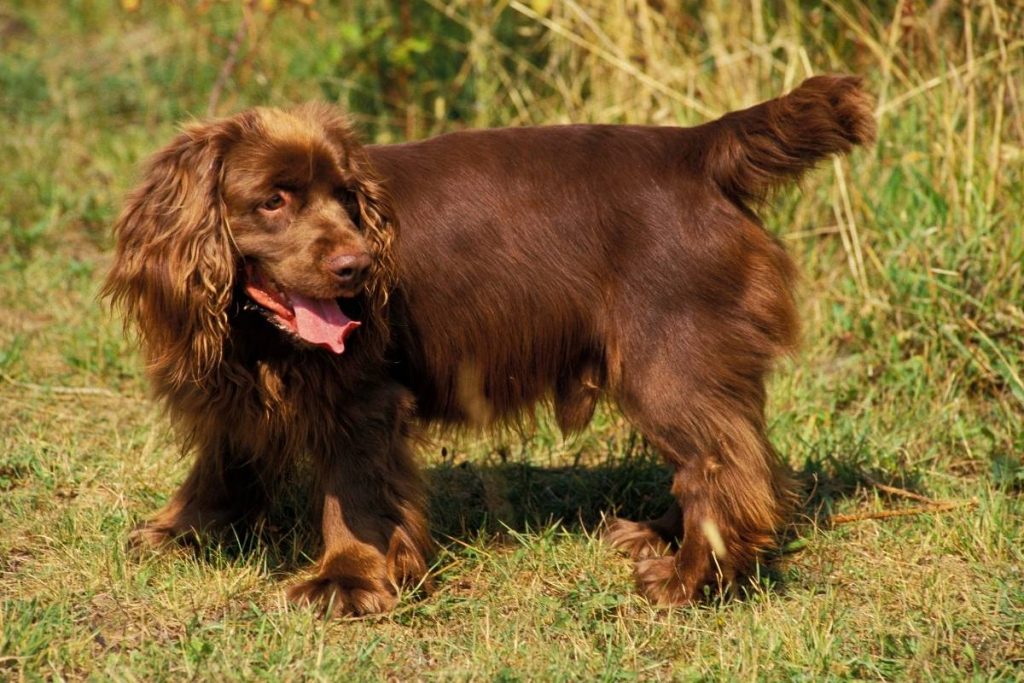 The Sussex Spaniel is a low slung, solid type of spaniel with a deep chest, powerful shoulders and are heavy boned.
They are abundant with massive wavy ears and a feathery rich golden-liver-coloured coat.
This breed of dog stands at 15 inches tall on average and weighs 35 to 45 pounds.
They are widely described as placid, even-tempered, loyal and affectionate.
They are slower but excellent on the hunt. The dog is naturally active, cheerful and playful. 
Final thoughts
We've looked at a range of spaniel breeds, some more well known that others and it's clear that the spaniels are probably one of the most diverse range of dogs that there could be.
From the small Cavalier King Charles, to the towering Irish Water Spaniel and the powerhouses of the Springers and Cockers with the solid Clumbers and Sussexes – you'll be spoiled for choice.
Last update on 2023-12-07 / Affiliate links / Images from Amazon Product Advertising API